WAIT! Don't do it! Don't throw those ripe bananas away!
Ripe bananas are the secret to sweet, moist chocolate chip banana bread!
The secret to making deliciously moist, sweet, and flavorful banana bread is to use very ripe, almost ready-to-trash bananas. That's how I make my Dulce de Leche Banana Bread too!
I love making homemade banana bread with frozen bananas. It keeps banana bread (and my Nutella banana muffins too!) extra moist and super sweet.
Once you start seeing black spots on the banana peels, that's when bananas are at their sweetest. Don't throw them out.
Let me show you how to make MOIST chocolate chip banana bread!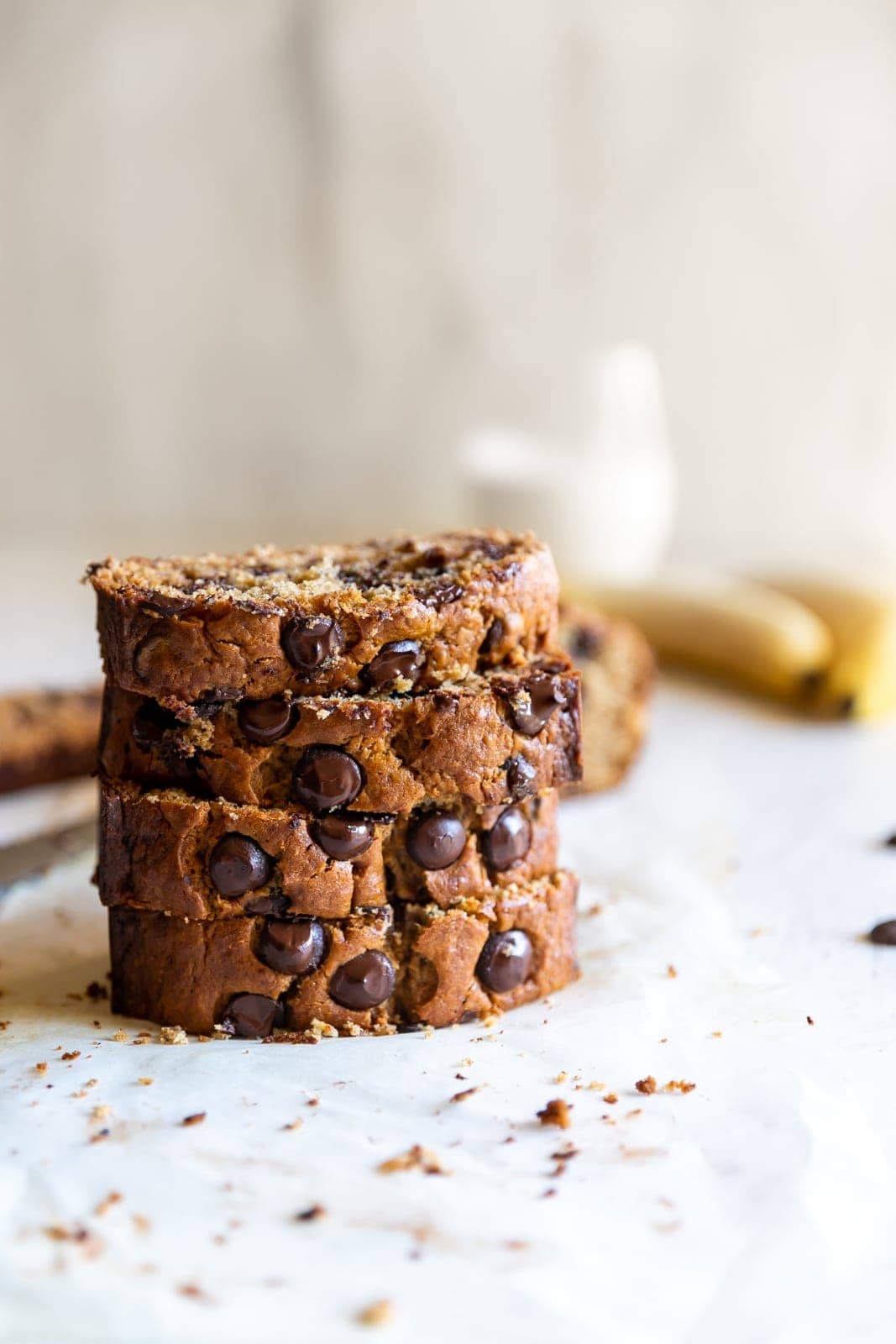 Ingredients You'll Need
Unsalted butter – I prefer to use butter over oil for banana bread recipes because it provides a richer flavor and when combined with brown sugar, it results in a softer, lighter quick bread. That's what we want!
Brown sugar – The molasses in brown sugar provides a deliciously rich nutty flavor.
Egg – Aside from butter, the egg is another source of fat that provides structure and moisture for making the perfect banana bread.
Very ripe medium bananas – Black bananas are welcomed here! They are much sweeter than unripe bananas and, like the egg, they provide the moisture needed for soft, fluffy quick bread.
Vanilla extract + salt – These two are flavor enhancers that are perfect for elevating all the flavors in this banana bread.
All-purpose flour + baking powder + baking soda – These are the only dry ingredients needed which when combined with the wet ingredients work together as leaveners to strengthen the structure of the bread. Make sure not to overmix though or you run the risk of the bread being too dense.
When you're done with this recipe, make my Carrot Cake Banana Bread or my Vegan Banana Bread with Oat Milk!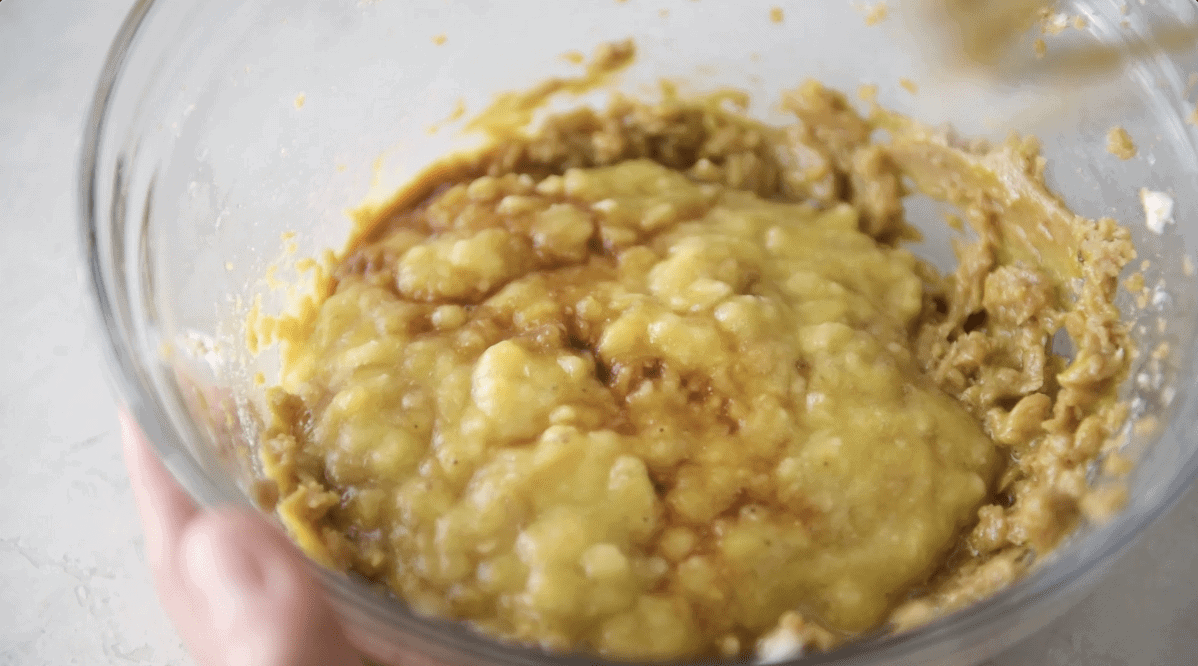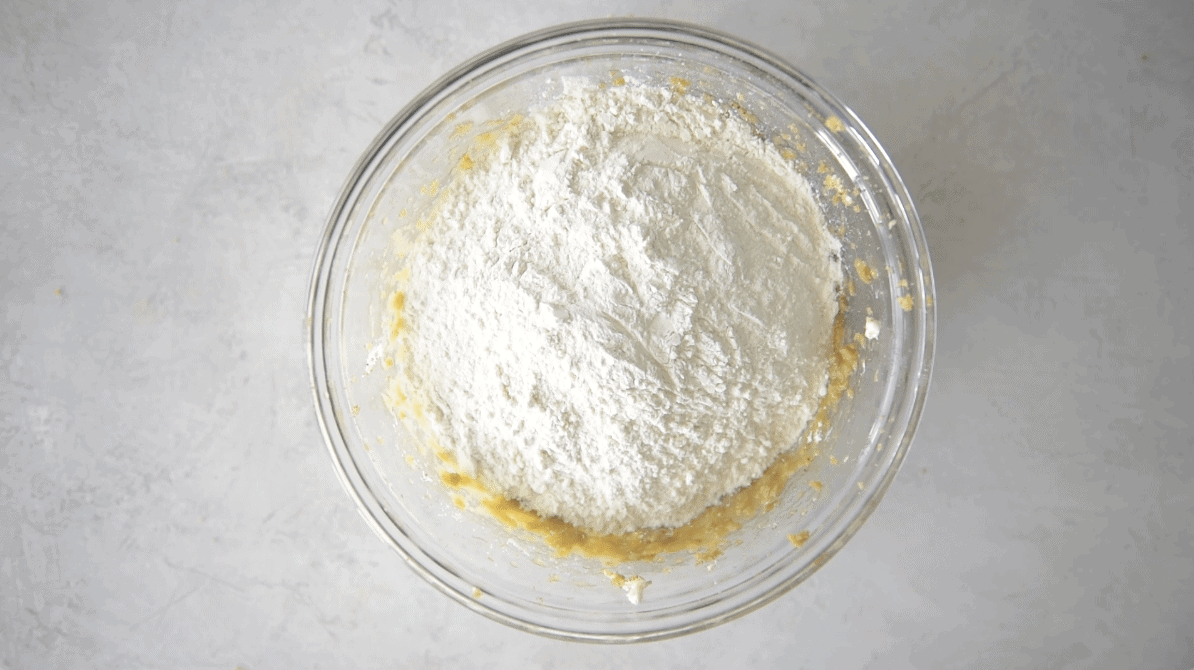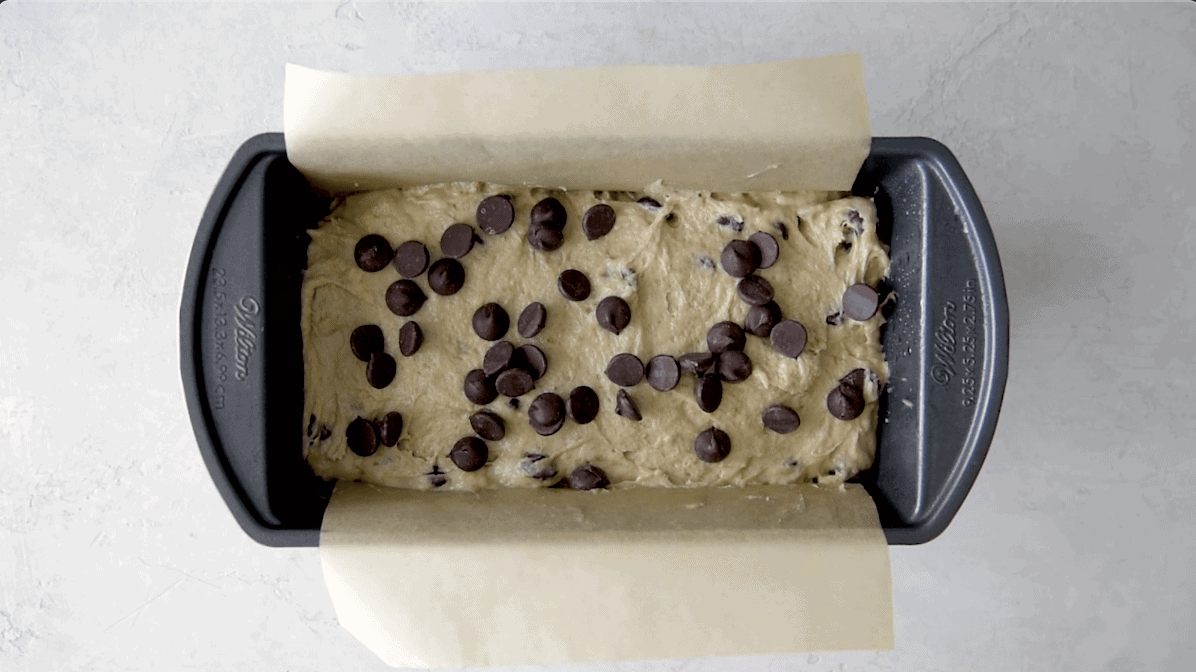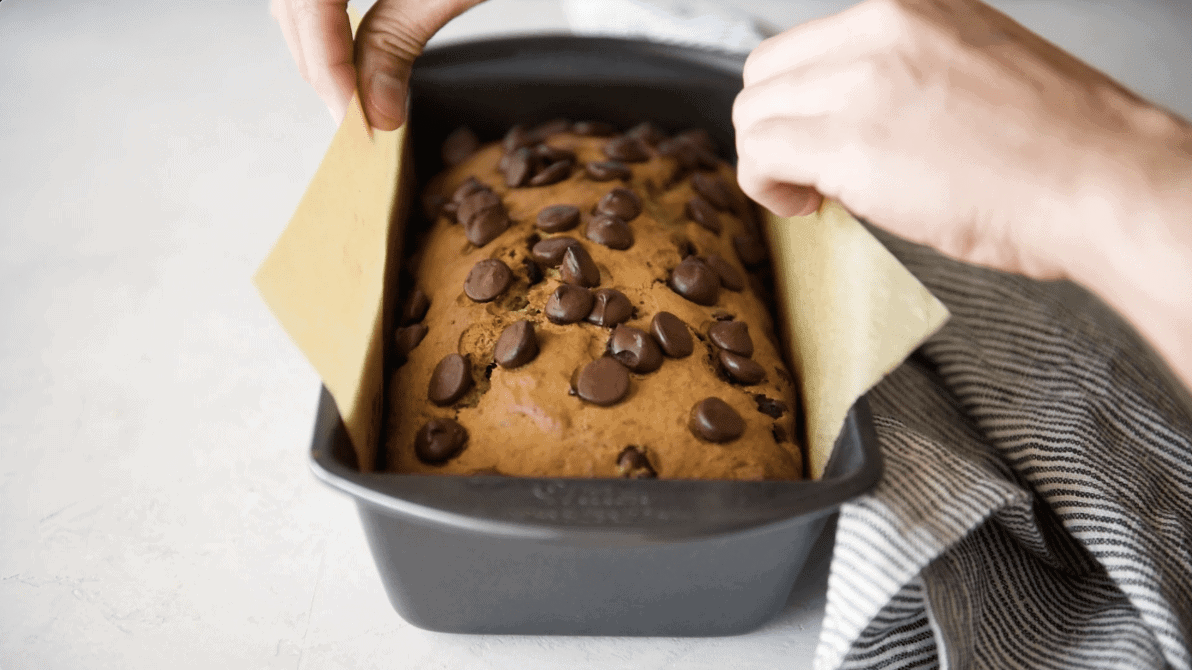 How To Make Chocolate Chip Banana Bread
I like to make this banana bread in one bowl! It's so easy.
Here's how you make it:
Bake the banana bread. Pour the batter into the loaf pan and sprinkle a handful of chocolate chips on top. Bake for 55-65 minutes until a toothpick inserted in the center of the loaf comes out clean. Let cool for at least 30 minutes before serving. Get ready for the softest, most moist banana bread you've ever had.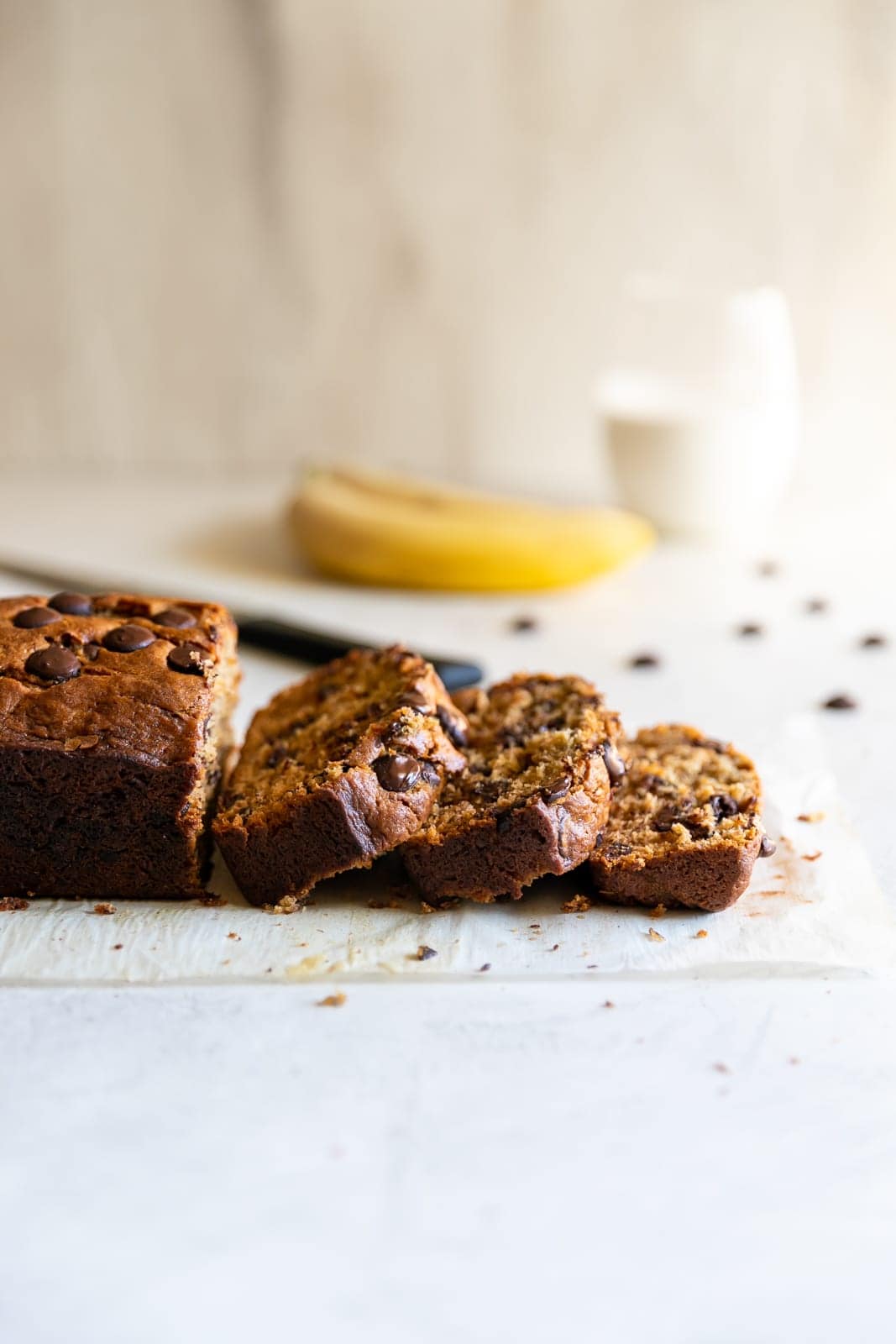 Common Questions
Can you freeze whole bananas?
Yes, you can freeze whole bananas. I recommend peeling them before you freeze them and placing them in a freezer bag. They last about 6 months in the freezer.
Can bananas be too ripe for banana bread?
Not at all! You can use very ripe (almost black!) bananas for this chocolate chip banana bread.
How do you keep banana bread moist?
To make sure banana bread stays moist, make sure to use very ripe bananas. They provide the perfect amount of moisture for this chocolate chip banana bread recipe. Also, wrap the freshly baked bread in plastic wrap or aluminum foil before placing it in the fridge. Doing this will prevent it from drying out.
What can you add to banana bread?
Aside from chocolate chips, you can also add nuts (walnuts, almonds, hazelnuts) to banana bread.
How long should I cool banana bread?
I recommend cooling the banana bread in the loaf pan for 30 minutes before serving.
What is the best way to store banana bread?
The banana bread will keep for about 1 week in the fridge once it's wrapped in plastic wrap or aluminum foil.
Is it OK to freeze banana bread?
Yes! To freeze the baked banana bread, wrap the loaf or slices tightly in plastic wrap and place in the freezer for up to 3 months.
This is my favorite banana bread recipe!
My mom loves it too except she likes to add walnuts. You can replace the chocolate chips for any nut, add both, or not include any add-ins at all. Choose your own adventure. ;)
Now if you'll excuse me, I'm off to have another slice. It's just SO GOOD!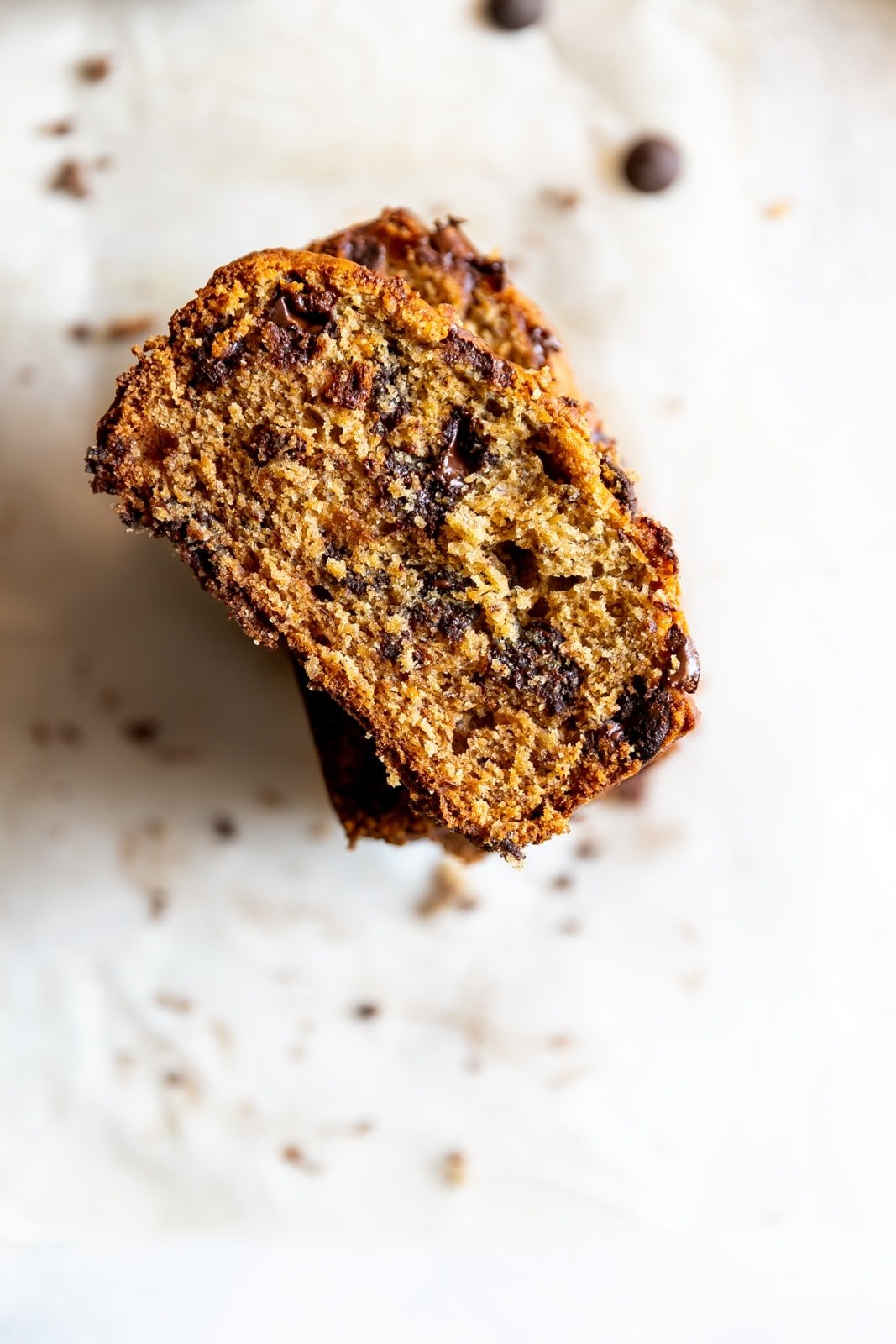 You may also like: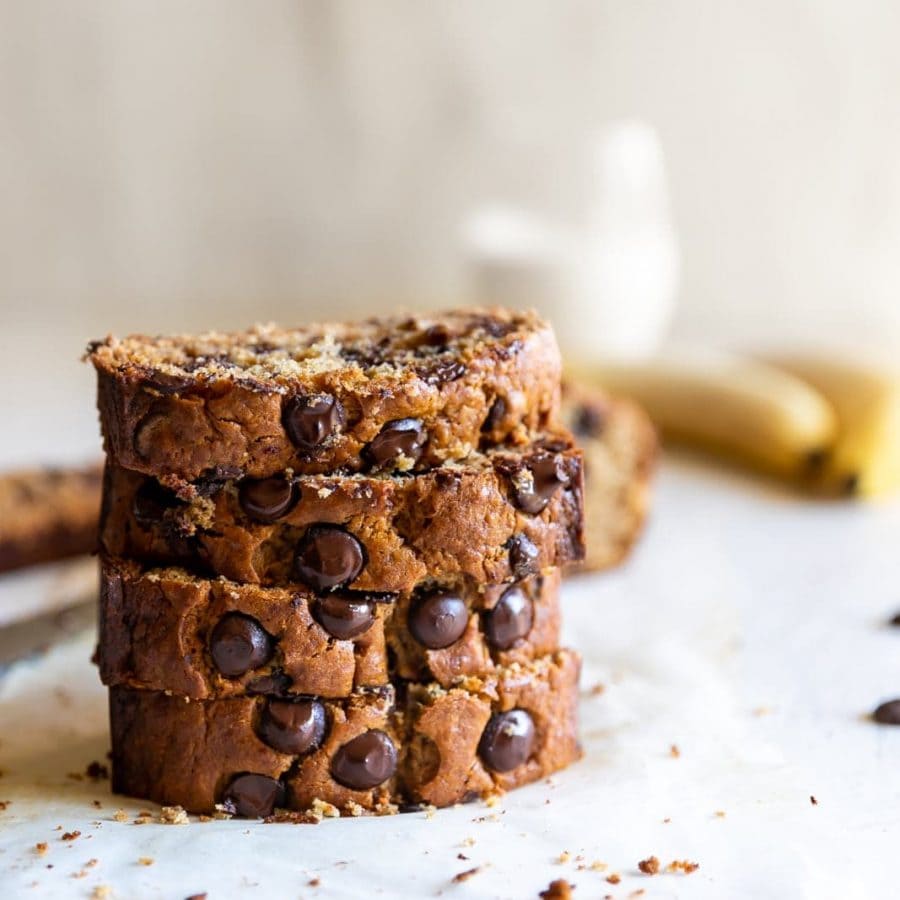 Super Moist Chocolate Chip Banana Bread
Deliciously sweet, easy to make, moist chocolate chip banana bread recipe made in one bowl! The BEST banana bread recipe for breakfast or snack. Grab those super ripe bananas and turn them into this easy banana bread recipe with chocolate chips that you and your family will absolutely love!
Ingredients
1/2 cup unsalted butter room temperature (1 stick)
1 cup brown sugar packed
1 large egg
3-4 medium ripe bananas mashed (frozen bananas are best)
1 teaspoon vanilla
2 cups all-purpose flour
1 teaspoon baking powder
1/2 teaspoon baking soda
1/4 teaspoon salt
1 cup dark chocolate chips (you can also add walnuts)
Instructions
Preheat oven to 350ºF. Grease and line a 9×5 loaf pan with parchment paper, making sure the parchment is hanging over the sides of the loaf pan. This will help you easily remove the loaf after baking.

In a large bowl, cream butter and brown sugar together for about 2 minutes until smooth. Mash the bananas with a fork then stir them into the batter. Whisk in the egg and add in the vanilla. Mix, scraping down the sides of the bowl, until well combined.

Add the flour, baking soda, baking powder, and salt. Make sure the flour is not clumpy. Mix until just combined. Careful not to over mix the wet with the dry ingredients. Using a spatula, fold in the chocolate chips and/or walnuts. Feel free to add other mix-ins too!

Let the banana bread cool for at least 30 minutes before serving. Slice and enjoy!
Notes
The nutritional info is an estimate. This recipe makes 1 loaf, about 12 slices, depending on how thick/thin you cut the slices.
Nutrition
Serving: 1 sliceCalories: 264 kcalCarbohydrates: 41.4 gProtein: 3.5 gFat: 10.3 gSaturated Fat: 7.1 gCholesterol: 20 mgSodium: 110 mgPotassium: 191 mgFiber: 1.3 gSugar: 20.8 gCalcium: 30 mgIron: 1.4 mg
Originally posted in August 2016. Updated photos in January 2018.