This post is sponsored by Califia Farms. All opinions are my own.
To live in Miami is to live in a sea of Cuban restaurants serving up delicious dishes like this Cuban black bean soup.
I've tried (and made) other black bean soups in the past and nothing beats the depth of flavor that Cuban black beans give to black bean soup.
So, today, I'm showing you how to make this easy black bean soup, Cuban-style!
Is the cooking process lengthy? Yes. Is it completely worth it? Also yes! A lot of the cooking is a pretty hands-off "low and slow" situation but the result will not disappoint.
Let's start cooking!
Ingredients You'll Need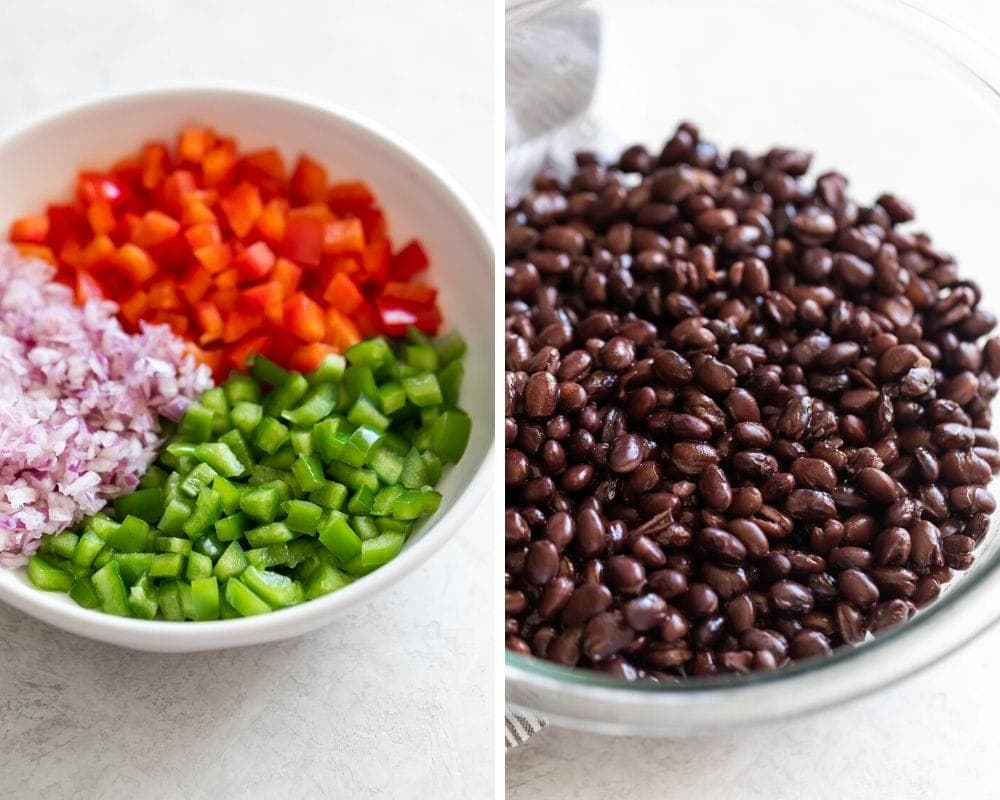 Recommended For This Recipe
How To Make Cuban Black Bean Soup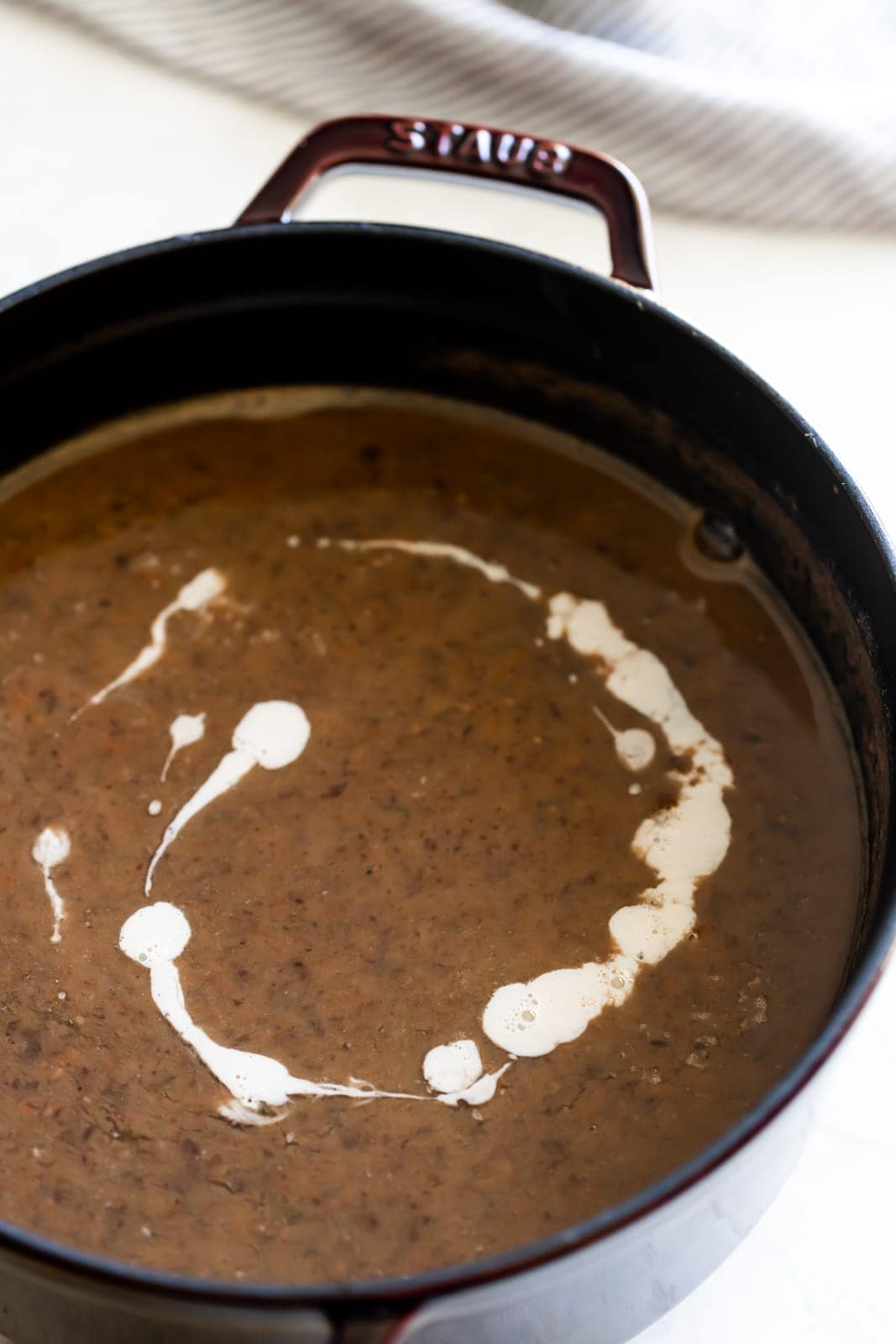 What toppings can I add to Cuban black bean soup?
What can I serve with black bean soup?
Tips & Tricks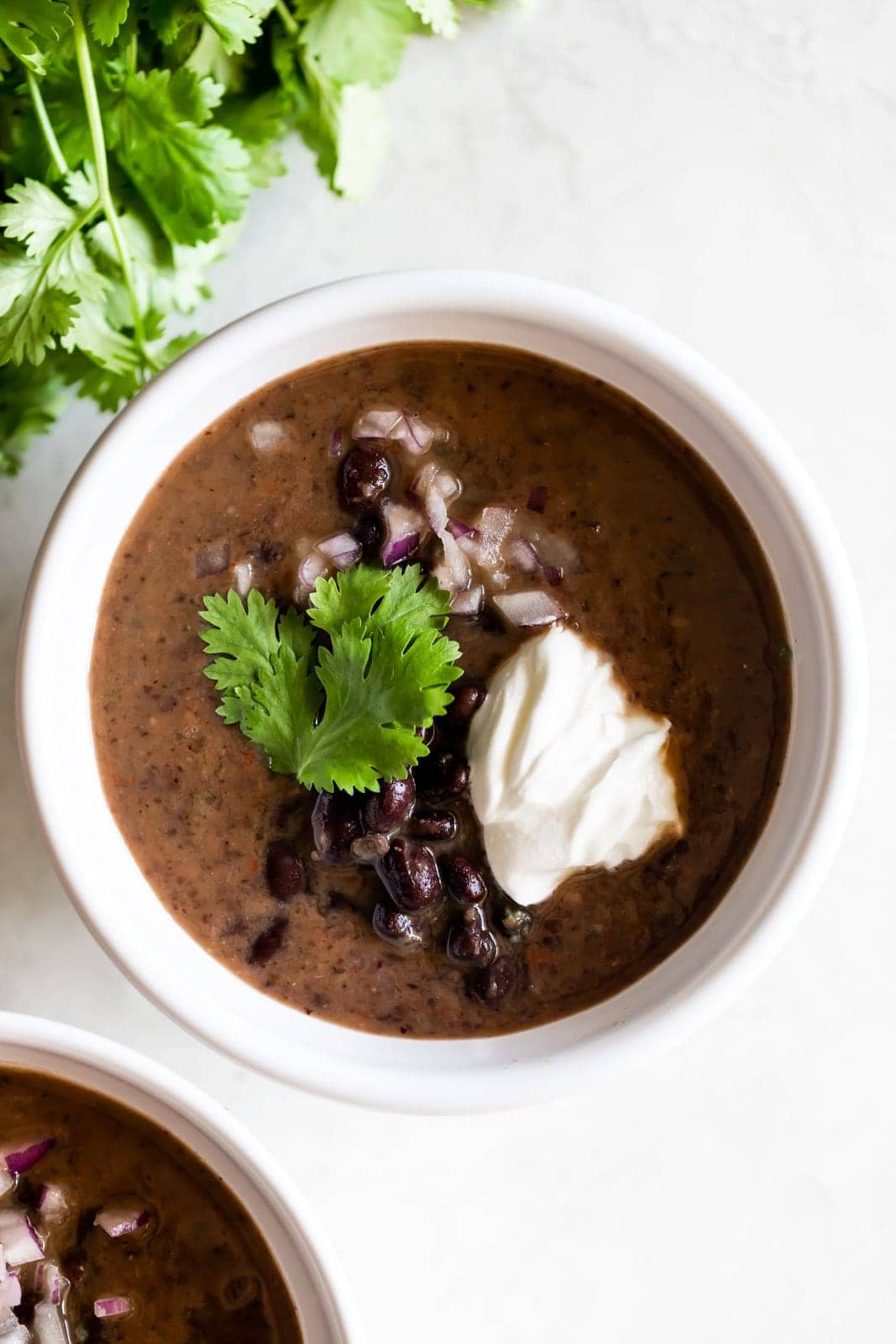 You may also like:
Thank you Califia Farms for sponsoring this post and a HUGE thank you to all the readers of this blog for all your support! xo
Originally posted in January 2018. Updated in March 2022.