When you grow up in a Cuban family, legumes, soups, and stews always make an appearance on the dinner table. Whether it was frijoles negros or Cuban chickpea stew, you know you were about to enjoy a hearty, comforting meal.
Want to add another cozy recipe to your weekly rotation? Enter frijoles colorados!
Frijoles Colorados [pronounced free-hoh-lehs koh-loh-rah-dohs] translate to "red beans".
These Cuban red beans are a smoky, hearty side dish that is pretty much a meal all on its own (served over white rice, of course) but you can also enjoy it as a side dish.
Let me show you how to make them!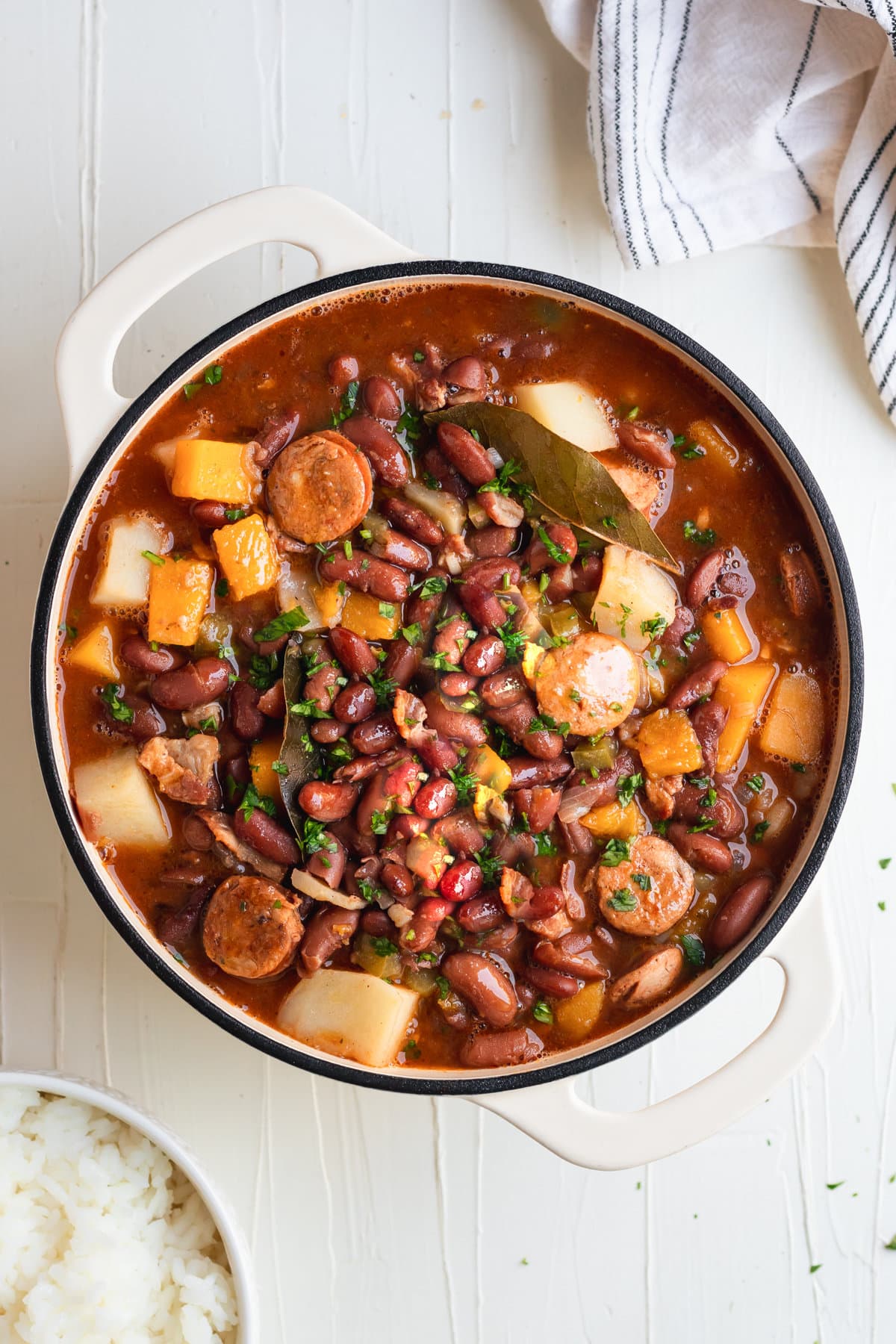 Why You'll Love This Recipe
A flavorful, classic Cuban staple. The smoky flavors of the bacon, ham, and chorizo really make these comforting, hearty Cuban frijoles colorados shine!
Makes for the best leftovers & freezer friendly. Frijoles colorados keep well in the fridge and actually tastes better the next day. You can also freeze them and reheat them at any time with ease.
Scalable Recipe. You can easily double the recipe and make a big batch of this red beans for a crowd.
3 different cooking methods. In the recipe below, I shared how to make Cuban red beans the traditional way – on the stovetop – but also in a pressure cooker, or by using canned beans (promise I won't tell anyone!).

You can also either soak the red beans overnight OR use the quick soaking method below for softening the red beans if you're pressed for time.
Ingredients You'll Need
Smoked ham hock, bacon, and Spanish chorizo links. For the ultimate smoky flavor! You can also use meaty ham bones or leftover ham from the holidays.
Extra virgin olive oil. You can also use vegetable oil or canola oil.
Yellow onion, green bell pepper, garlic. The sofrito! Most Cuban recipes start with this trifecta of aromatics.
Tomato sauce, dry cooking wine, white vinegar. Adds more depth and acidity.
Smoked paprika, dried oregano, ground cumin, salt to taste, and bay leaves. Spices!
Calabaza squash and Russet potatoes. The calabaza squash is sometimes called Cuban squash or Cuban pumpkin. Both of these vegetables will add a creamy texture and absorb its rich flavors. If you can't find calabaza in your area, you can also use butternut squash or malanga.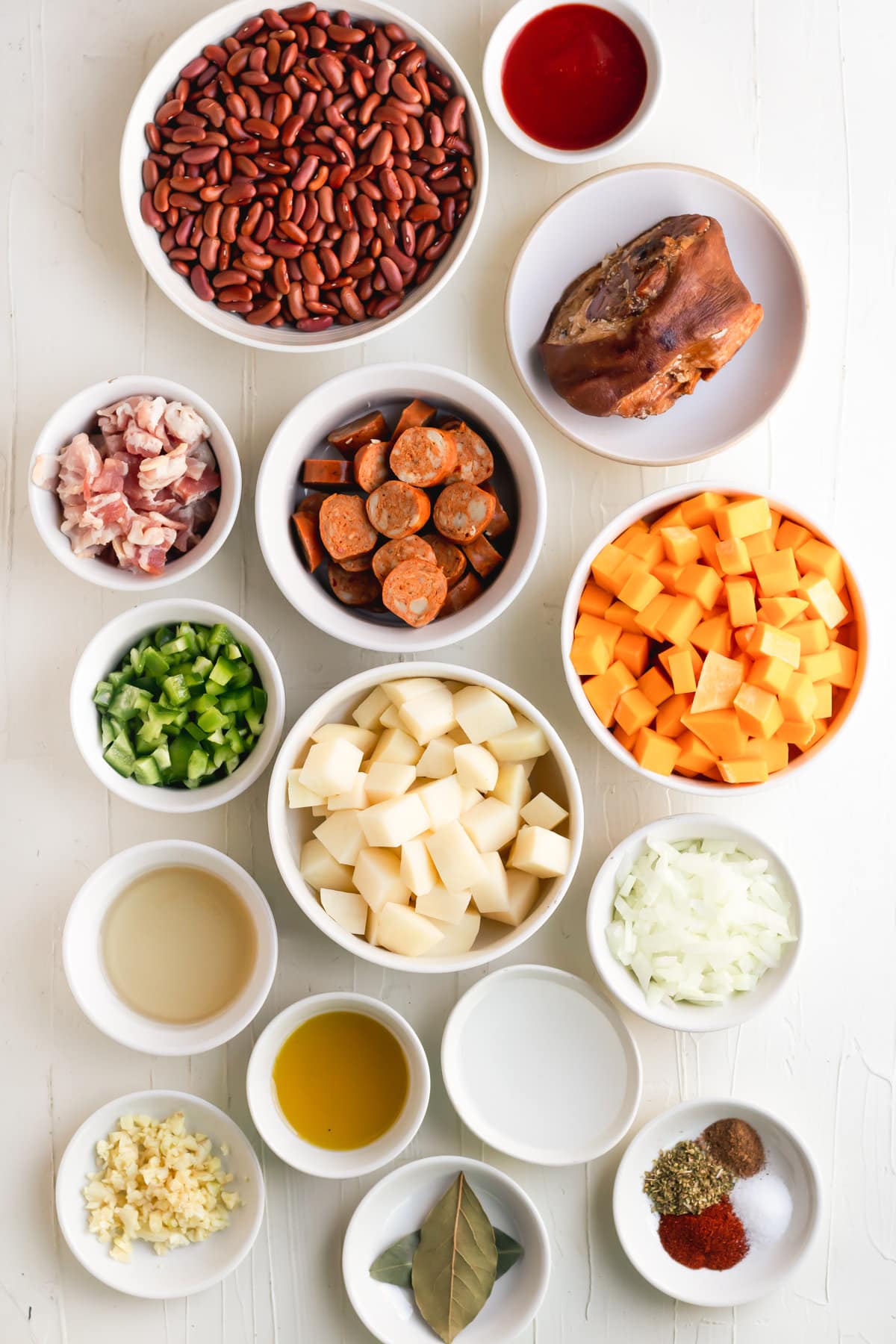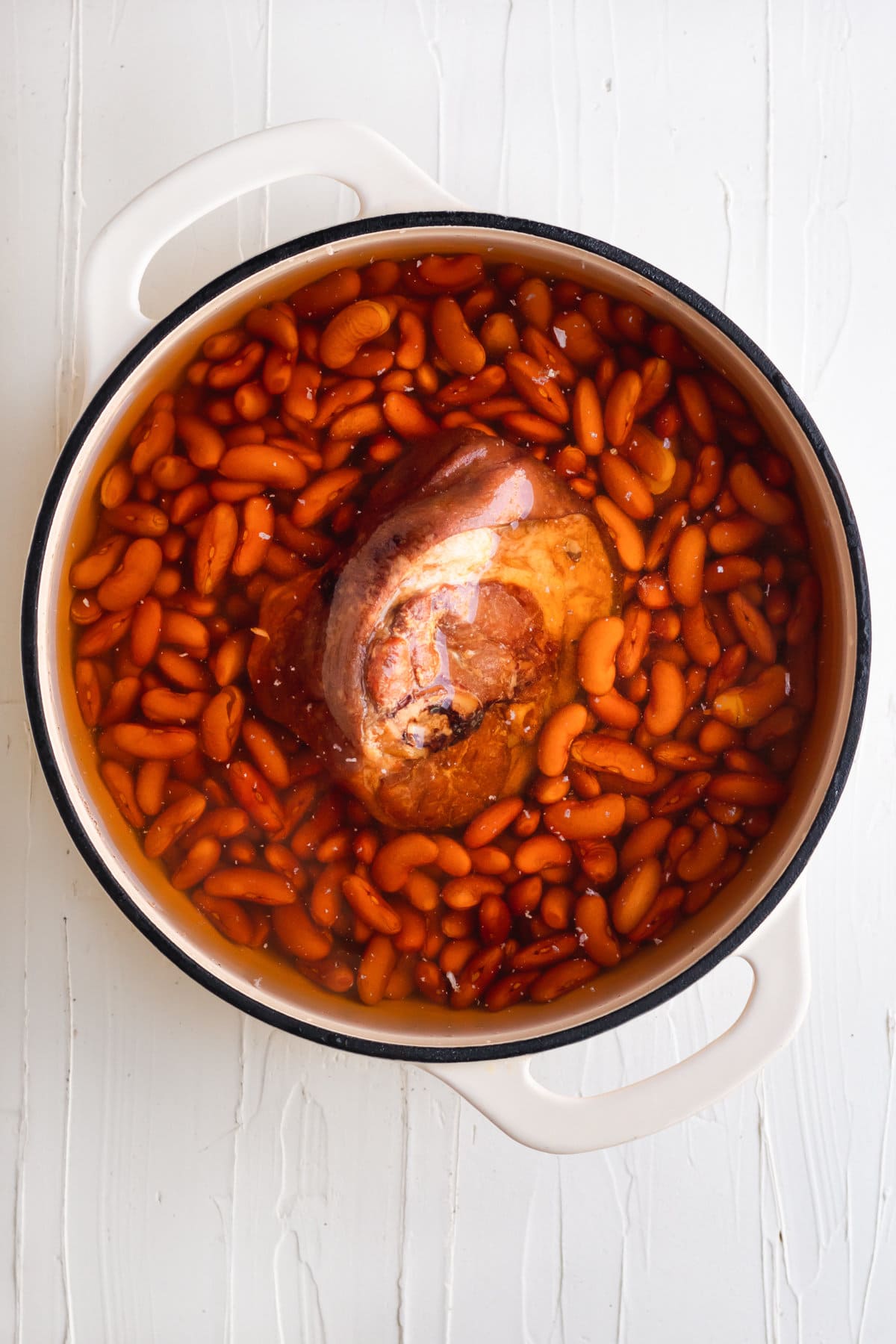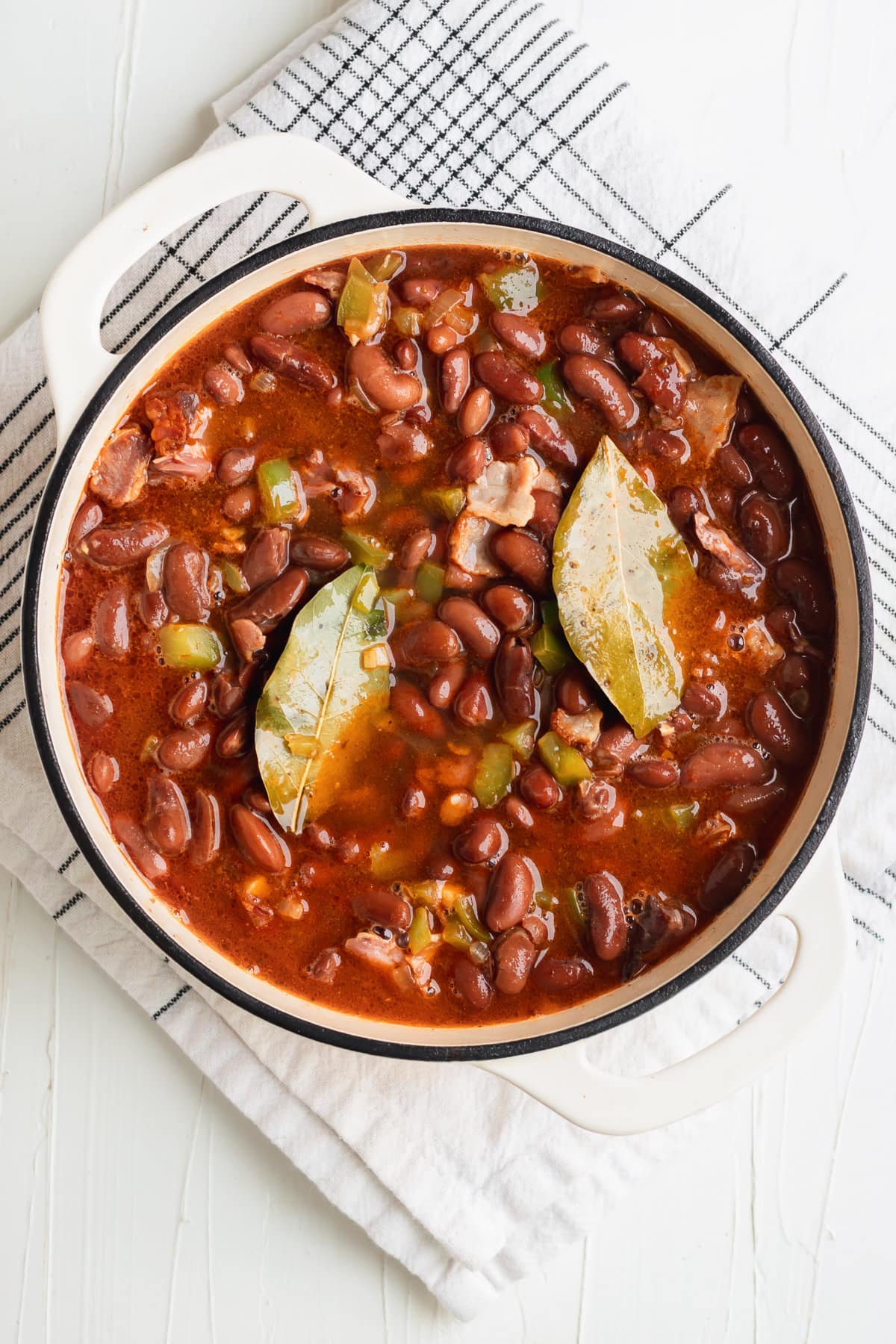 When you're done making this recipe, make one of my another one of my Cuban stew recipes!