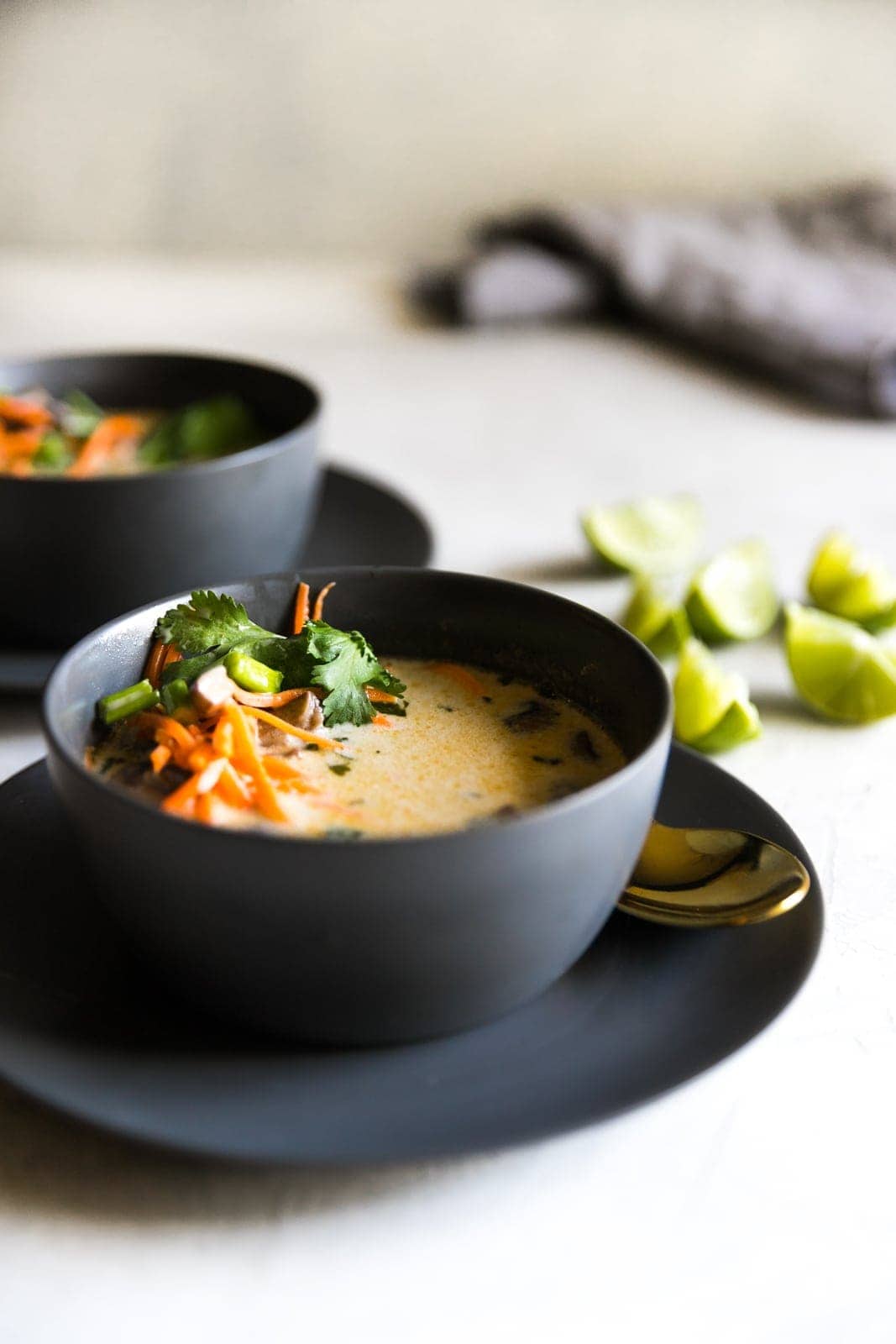 I'll be honest, up until a few years ago, I had never before tried Tom Kha (Thai Coconut Soup) in my life.
I'd never even heard of it!
At that point, the extent of my Asian cuisine experiences had been sushi, Chinese food, pad thai, and Mongolian beef at PF Changs (lol). Maybe kimchi and Korean BBQ?
Yeah.
SO…a few years ago, I went to dinner with friends to a nearby Thai place. My friend ordered Tom Kha and not knowing what it was, I tried it.
OMG. IT WAS DELICIOUS.
A little sour, yet spicy. Creamy because of the coconut milk. Flavorful from all the spices and veggies. YUM.
I had wanted to remake this Thai Coconut Soup ever since that day but I never got around to it.
Until today!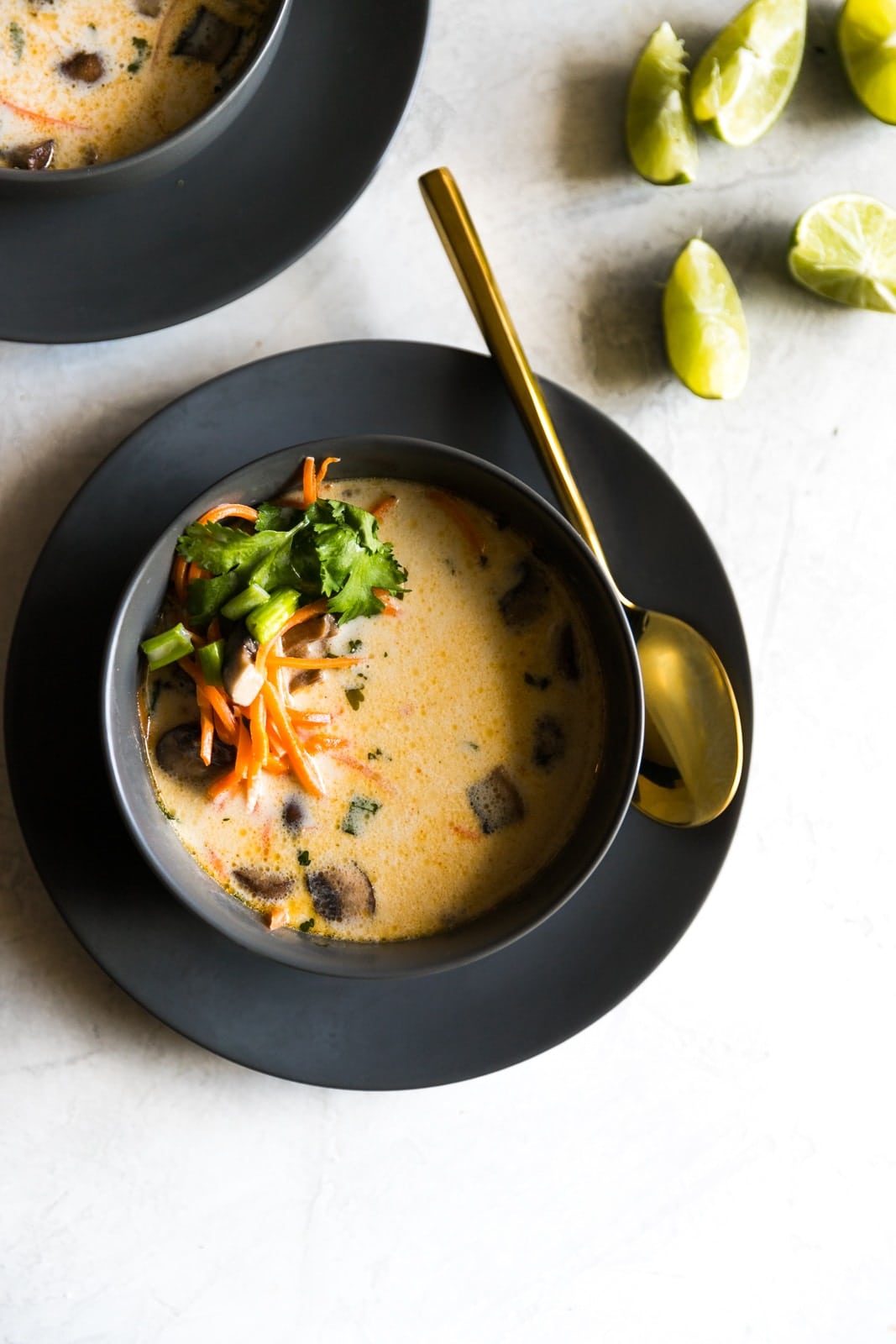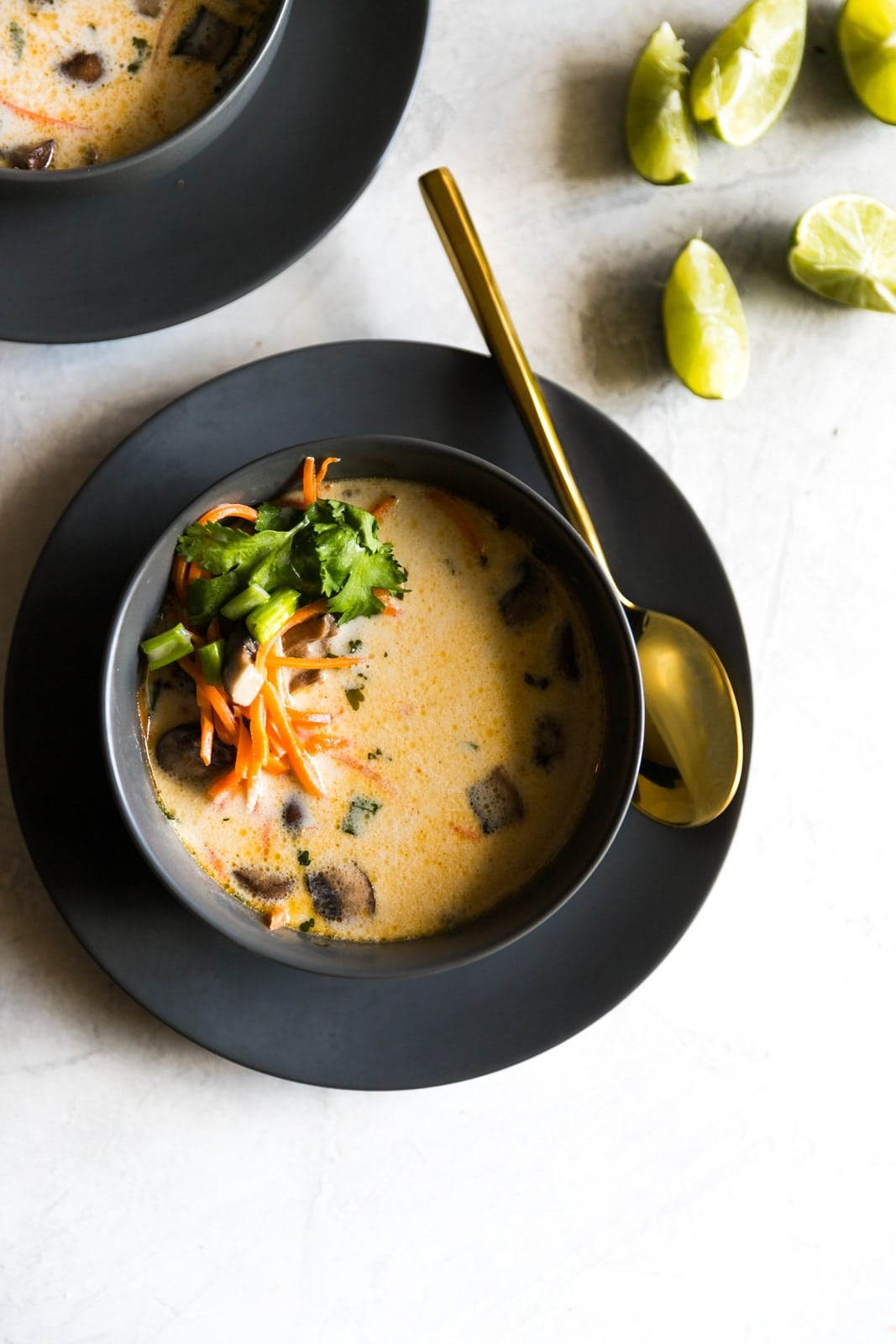 How good does that look!?
Traditionally, Tom Kha aka Thai Coconut Soup is made with lots of spices, lemongrass, galangal root, Thai fish sauce, and Thai chili paste.
But here's the thing…
I wanted to keep things simple for you.
My idea was to create a version of Thai Coconut Soup that you can make on a whim on a random weeknight.
A deliciously easy version made with common ingredients found in your pantry or local grocery store.​​​​​ Like for example, lemon zest in place of lemongrass and cayenne pepper in place of the chili paste.
Feel free to buy a rotisserie chicken, shred it up and add it in, if you'd like.
Honestly, this vegetarian version is delicious as it. It's the perfect veggie-packed soup after an indulgent weekend or when you want an easy weeknight dinner.