I ordered lemon pepper chicken wings from a restaurant once and they were so awful that I was determined to recreate them at home. And that I did, my friends.
Crispy chicken wings are one of my favorite appetizer ideas. From garlic parmesan chicken wings to guava BBQ chicken wings, this easy-to-make dish is perfect for a crowd, game day, or even just a quick weeknight dinner.
These baked lemon pepper chicken wings combine tangy lemon flavor with zesty black pepper giving them a bright and flavorful kick that's sure to please your taste buds.
Whether you bake them, air fry them or grill them, these crispy lemon pepper chicken wings will become your all-time savory fave!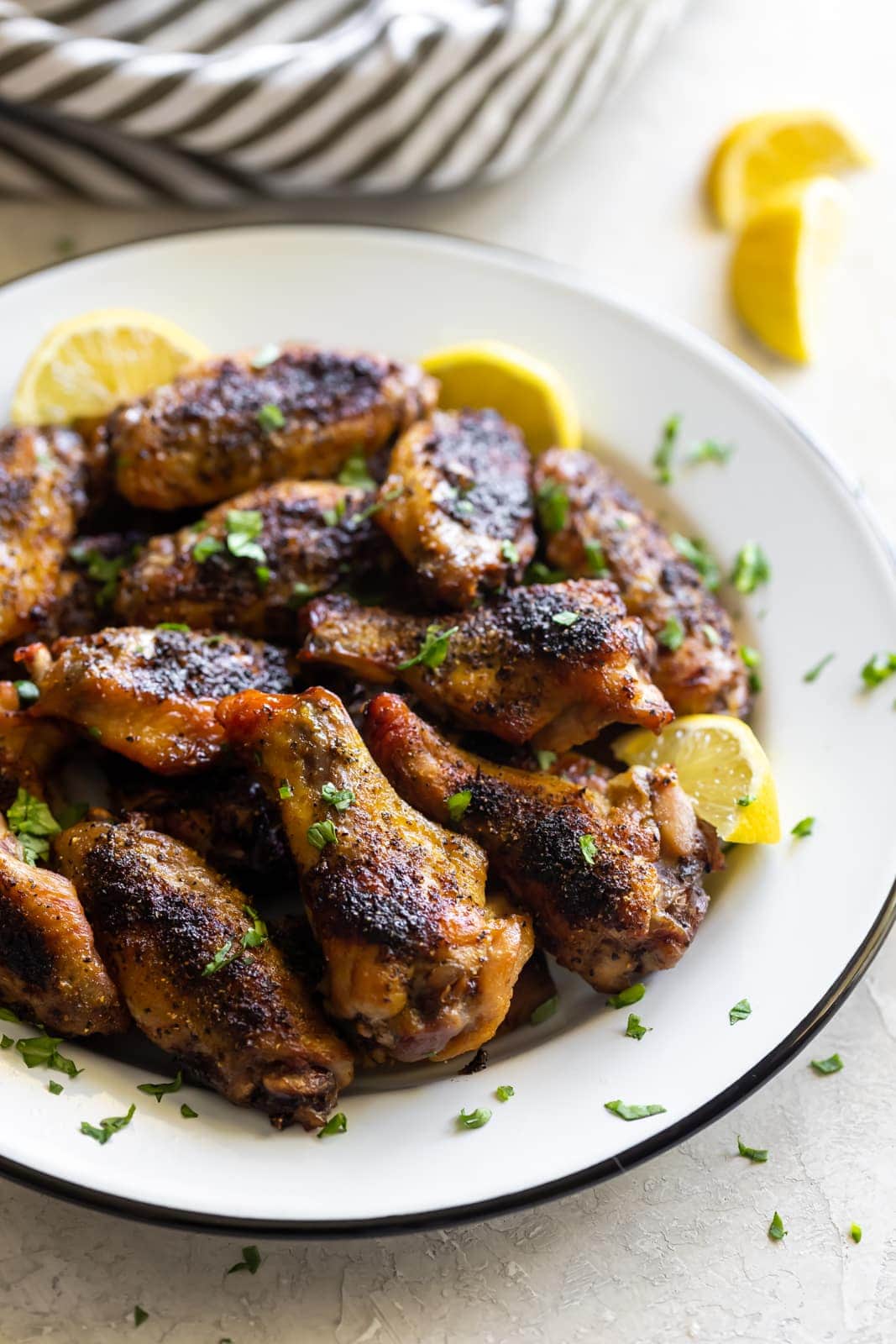 When you're done making this recipe, make my Crispy Baked Mojo Chicken Wings!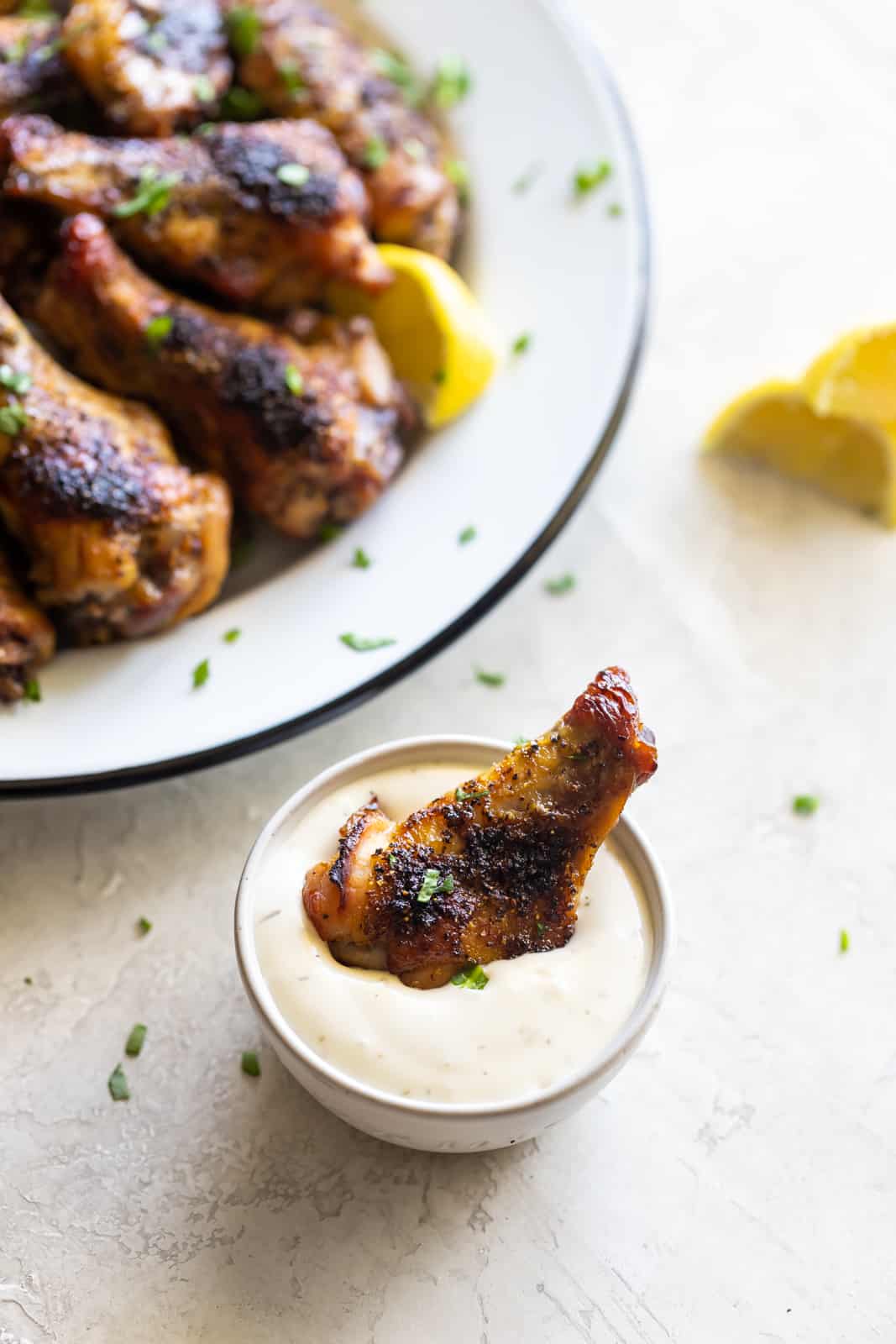 Can't wait for you to impress your friends and family with these mouthwatering crispy lemon pepper chicken wings at home!