A Cuban cocktail that marries the classic combination of rum and coke with a squeeze of lime? Yes, please!
Next to the classic daiquiri, the Cuba Libre is quite the popular drink.
Let me show you how to make it.
What is a Cuba Libre?
A classic Cuba Libre is a mixed drink made, on the rocks, with rum (typically Havana Club or Barcadi rum), Coca-cola, and a twist of lime.
It is said to be the second most popular drink in the world.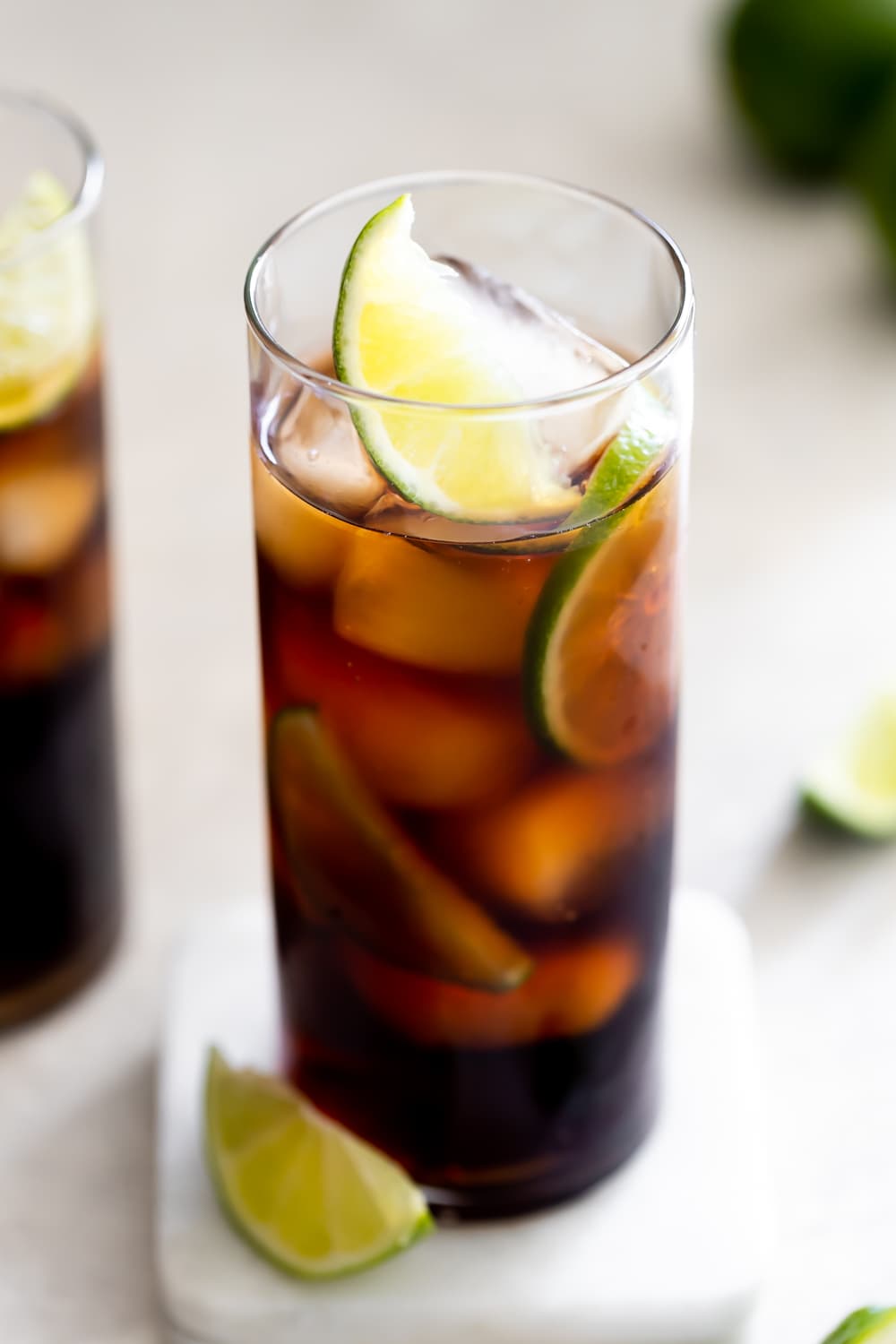 Why is the drink called Cuba Libre?
The name Cuba Libre translates to "Free Cuba".
While there's no real origin to this classic cocktail, I've read several variations of the history of the Cuba Libre and here's the gist of it:
The drink became popular at the end the Spanish-American War in the early 1900s when Cuba was fighting for its independence from Spain.
This was also around the same time that Coca-Cola was first imported into Cuba from the U.S.
Lastly, there was supposedly a Captain (an off-duty U.S. Solider) that ordered a rum and coke with ice and lime and toasted to Cuba's newfound freedom saying, "Por Cuba Libre!" which translates to "To a free Cuba!".
Not sure if any of this is true or not, there is certainly no freedom in Cuba today but at least we can enjoy this drink with a promise that one day that will change.
What is the difference between a rum and coke and a Cuba Libre?
A rum and coke drink is two ingredients – rum and coke – served over ice. A Cuba Libre goes beyond being a simple rum and coke cocktail because of the fresh lime juice.
Sure, you're probably thinking, "oh it's just one ingredient", but the lime juice really does make all the difference.
The fresh lime juice truly makes this drink so refreshing and balances out the sweet cola and the subtle hints of vanilla and caramel from the rum.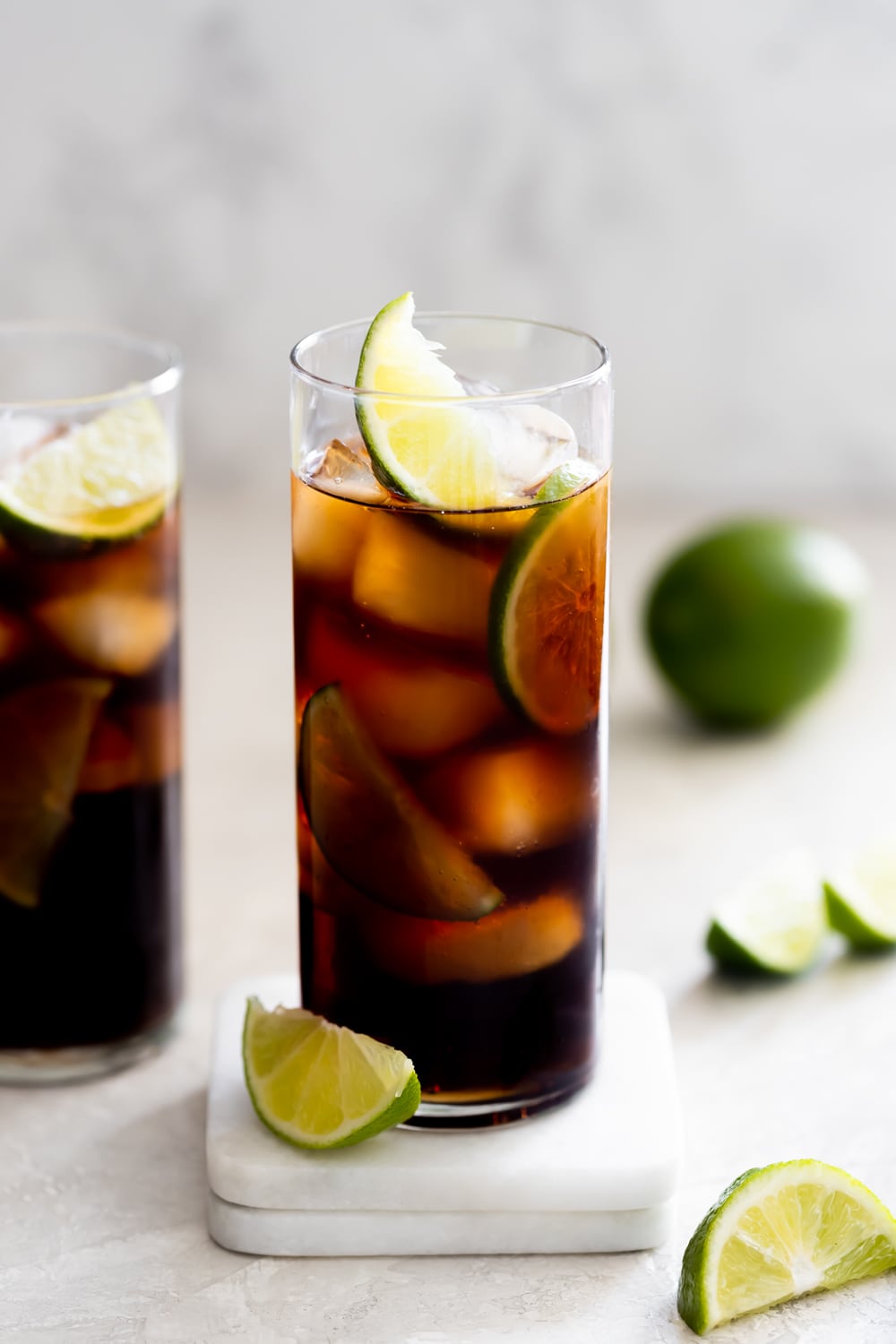 Ingredients You'll Need
Rum. If you want to make this highball cocktail as authetic as possible, use a Cuban rum like Havana Club Anejo. This is a smooth yet complex golden rum blend which combines both light white rum and aged rum. With subtle caramel, vanilla flavors, it compliments the sweetness of the cola and the fresh, tart lime juice exceptionally well. Not sponsored but I wouldn't mind. Ha!
Coke. Some say Mexican coke is better since it's made with cane sugar instead of regular Coca-cola which is made with high-fructose corn syrup. I say use whatever you have!
Lime. Some for squeezing and more for garnish.
Ice cubes.
How To Make A Cuba Libre Drink
First, add the lime juice. In a serving glass or tall Collins highball glass, add the lime juice first into the glass. Some say that you can muddle a juiced lime wedge to release its citrus oils for added flavor but honestly, I don't think that added step is necessary. It's also not how it's traditionally made.
Fill with ice. Add the ice cubes to the glass all the way to the top.
Pour in the rum and coke. The stars of the show! Pour in the rum and then top with the cola.
Squeeze more lime! Slowly stir to combine then give the drink an extra squeeze of lime for good measure.
Garnish with a lime wedge or lime slices. That's it!
I hope you make it and love it!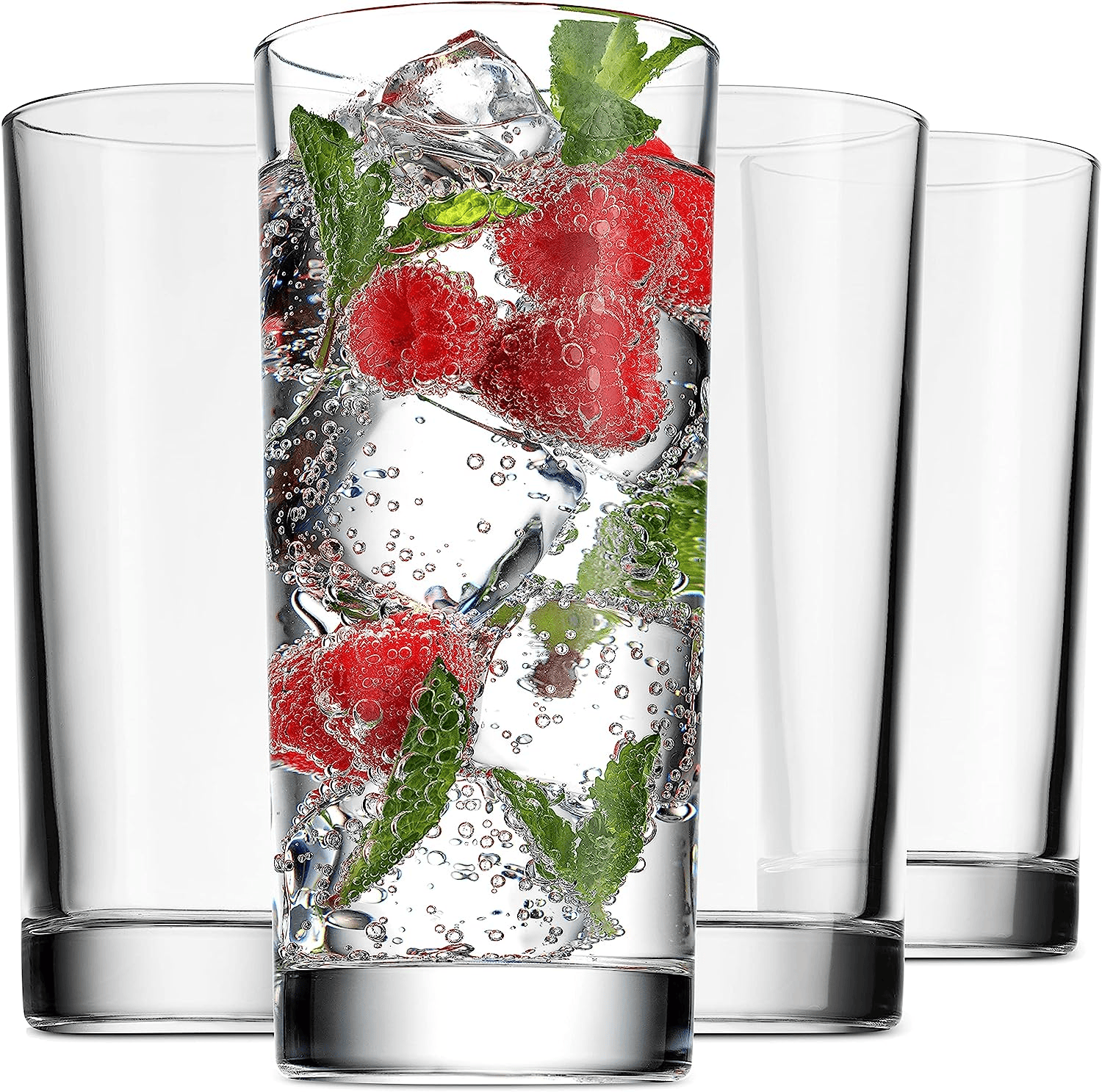 These tall clear glasses make any cocktail (or mocktail) look absolutely gorgeous! PLUS they are dishwasher safe!
You may also like: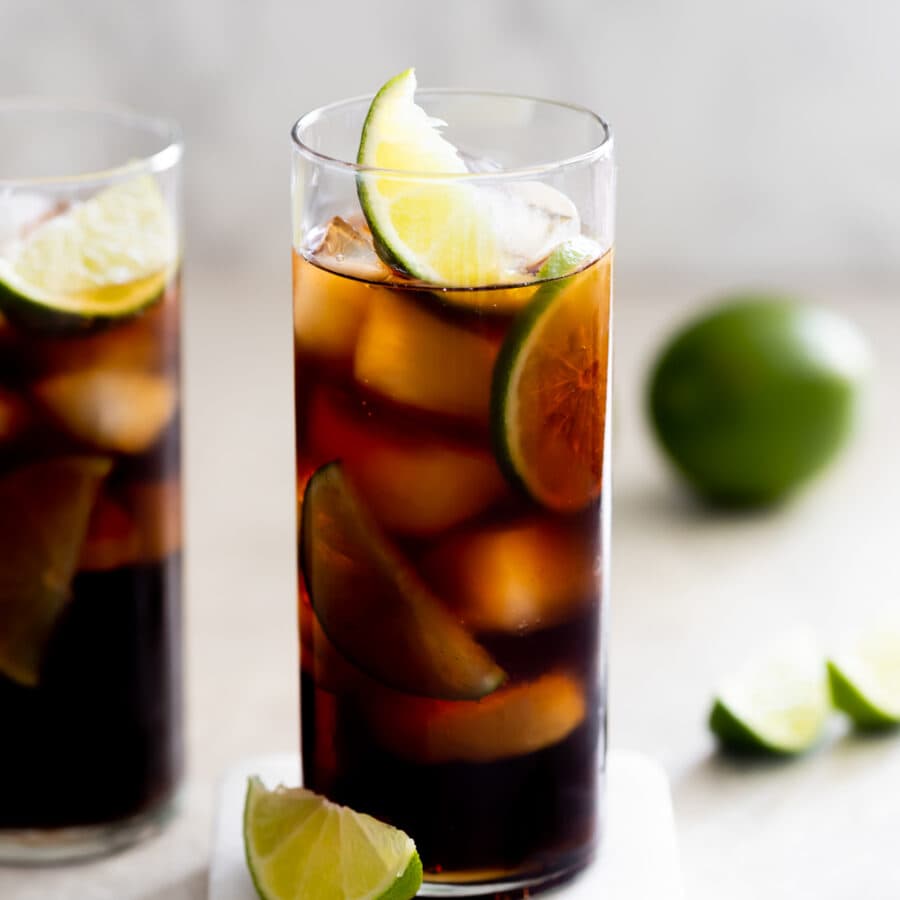 Easy Cuba Libre Cocktail Recipe
A Cuba Libre is a mixed drink made with Cuban rum, Coca-Cola, and fresh lime juice. Easy to make, difficult to ruin, and way more delicious than your typical rum and coke cocktail.
Ingredients
1/2 ounce fresh lime juice (roughly half of 1 lime)
1 ounce Cuban rum (I like Havana Club)
3 ounces Coca-cola
Lime wedges or lime slices for garnish
Ice cubes
Instructions
In a tall highball glass, add the fresh lime juice then add the ice.

Pour in the Cuban rum then top with the Coca-cola.

Slowly stir to combine then squeeze another lime wedge on top as a finishing touch.

Garnish with a lime wedge or lime slices. Enjoy!
Nutrition
Serving: 1 drinkCalories: 97 kcalCarbohydrates: 8 gProtein: 1 gFat: 1 gSodium: 4 mgPotassium: 2 mgSugar: 8 gCalcium: 2 mgIron: 1 mg