Salty, crunchy homemade baked tortilla chips with just 3 ingredients! Quick and easy-to-make, you'll never buy store-bought chips again. Also, a great way to use leftover corn tortillas!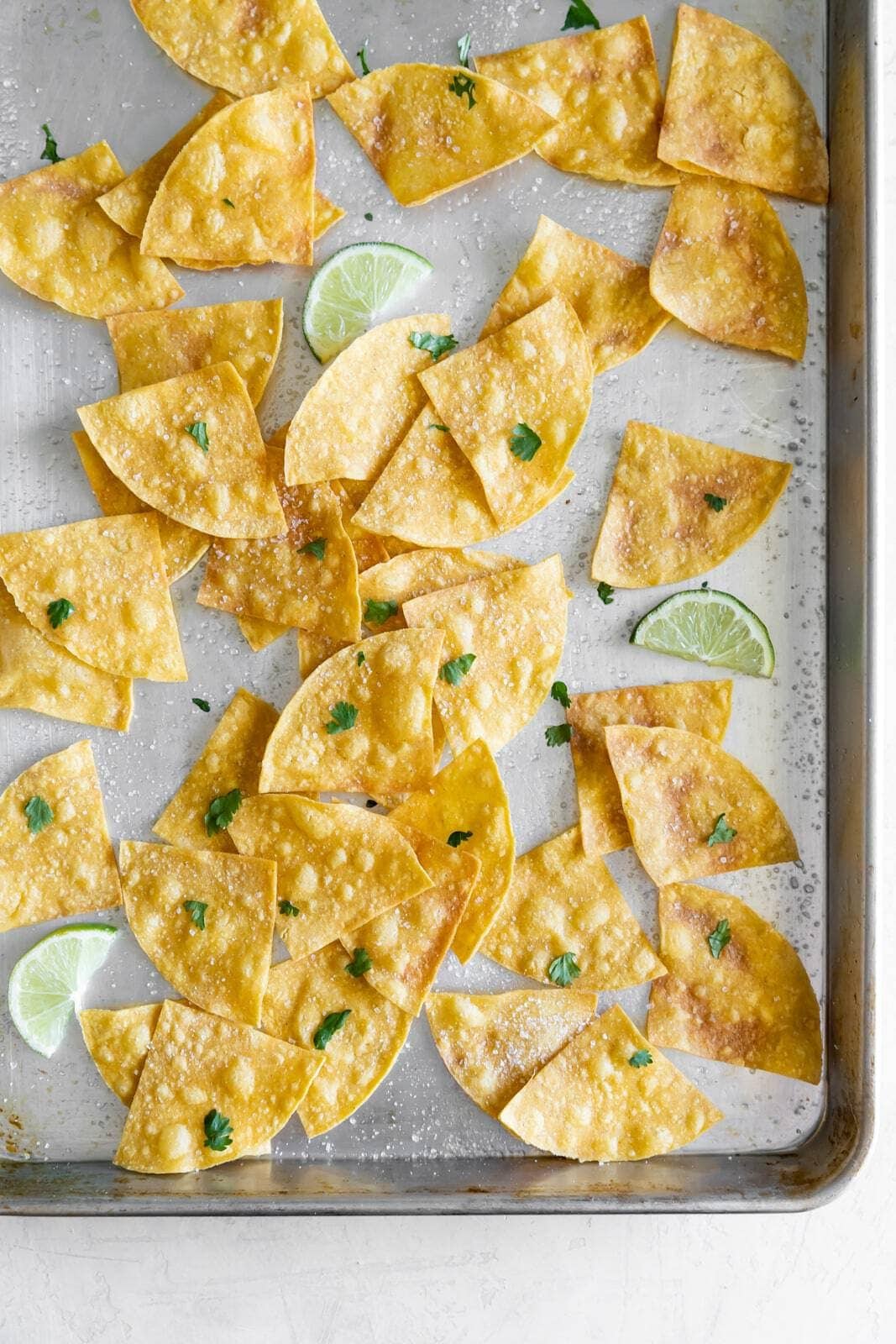 Guess what? If you have a few corn tortillas leftover from taco night, olive oil and sea salt, you can totally make crunchy baked tortilla chips! Just 5-6 tortillas go a long way. No frying needed. Just brush with oil, cut, and bake.
I don't know about you but I hate frying in my house. The house smells like oil, my hair smells like fried food, my clothes smell too. Sure, it doesn't mean I NEVER do it. I just prefer not to. That's why I love that you can bake these and they come out crunchy, salty, and delicious!
How To Make Homemade Tortilla Chips
Here's what I do to maximize my time and space with these tortilla chips. Brush each tortilla with olive oil. Pile them up. Let's say you stack 5 tortillas one on top of the other. You cut through the entire 5 tortillas with a sharp knife to make 4 triangles for each tortilla.
On a greased baking sheet, you place each tortilla side by side with one chip, point facing up and the other point facing down. This way ALL 20 chips fit perfectly in one baking sheet. Then I salt those babies with sea salt. I promise you, these taste so much better than the store-bought kind.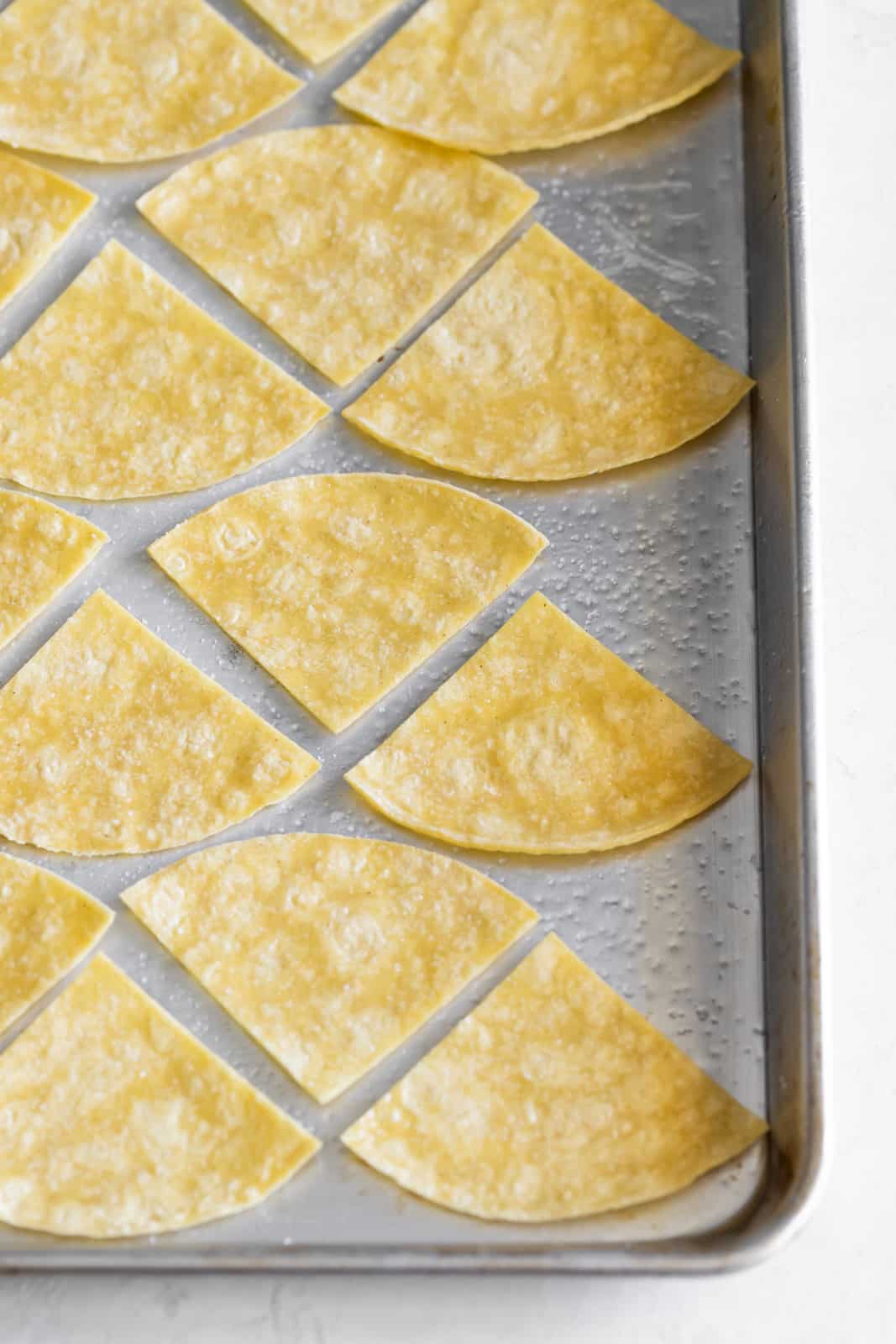 Pro tips for making homemade tortilla chips using leftover tortillas
Add lime juice to the olive oil before you brush it on the chips. This is not part of the recipe because it is optional. I like my chips simple and salty but if you want the chips to have a little tang, add another tablespoon of lime juice to the olive oil.
Add spices! After you brush the chips with olive oil, you can add spices before baking. Examples: paprika, chipotle powder, chili powder, cumin, whatever your little heart desires!
What to use with homemade tortilla chips?
Ingredients
5

thin

corn tortillas (6-inch)

olive oil or avocado oil spray

sea salt
Instructions
Preheat the oven at 350 degrees F.

Brush one side of each tortilla with olive oil. Cut into triangles. Place all the chips on a greased baking sheet. Top them with sea salt.

Bake for 10 minutes or until the tortillas are lightly brown. Enjoy!
---
Nutrition Facts
3-Ingredient Baked Sea Salt Tortilla Chips
Amount Per Serving (1 serving)
Calories 57
Calories from Fat 9
% Daily Value*
Fat 1g2%
Sodium 12mg1%
Potassium 48mg1%
Carbohydrates 12g4%
Protein 1g2%
Calcium 21mg2%
Iron 1mg6%
* Percent Daily Values are based on a 2000 calorie diet.
Originally posted in February 2016. Updated photos in April 2019.