It's Game Day season! You know what that means? We need easy-to-make and delicious super bowl recipes! Here are a few for all your festivities.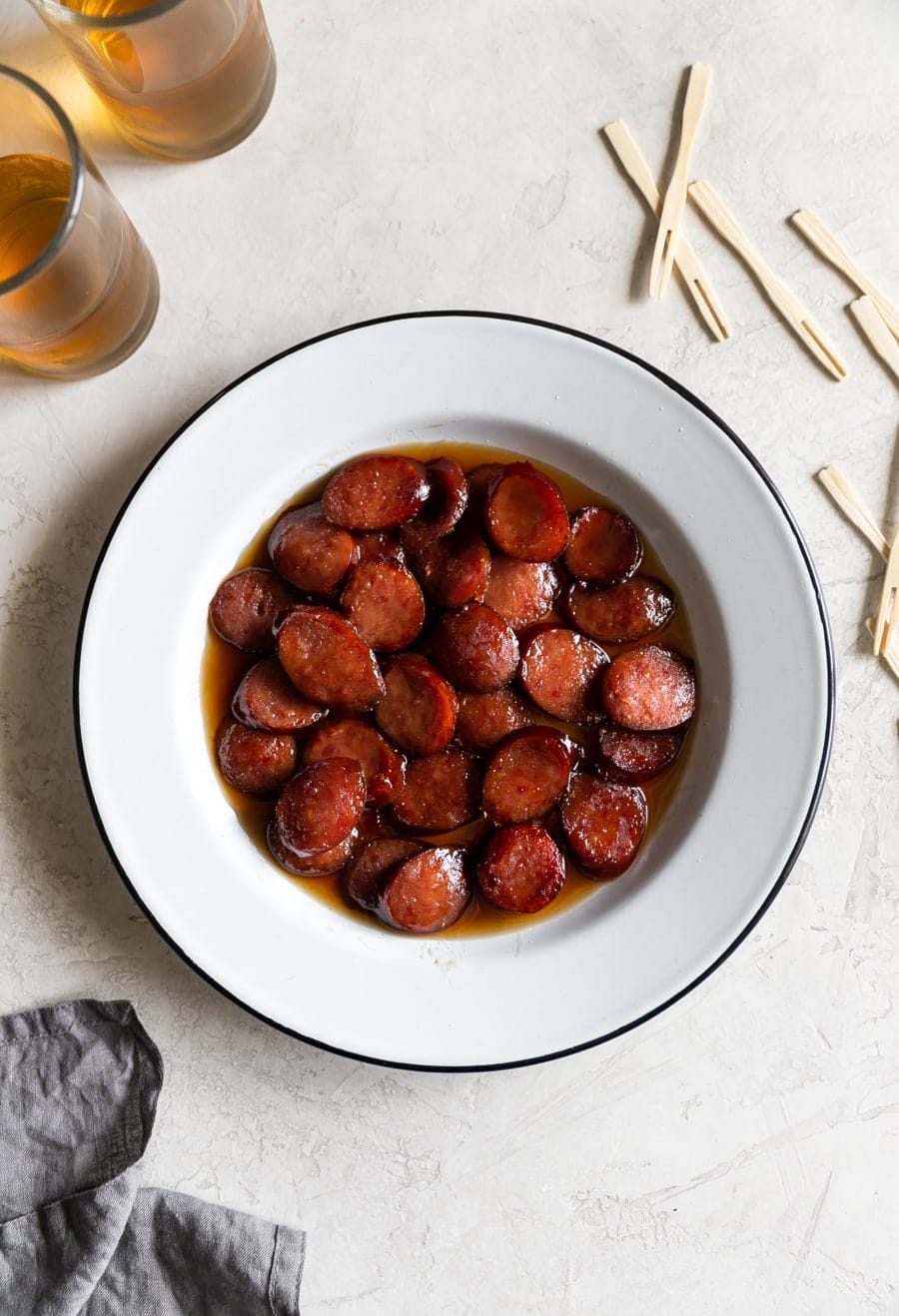 One of my favorite appetizers to make at home! My friends always request it and with just 3 ingredients, it really is a no-brainer.
Wings! Enough said. These always make an appearance at game day watch parties. I have other chicken wing recipes for you too.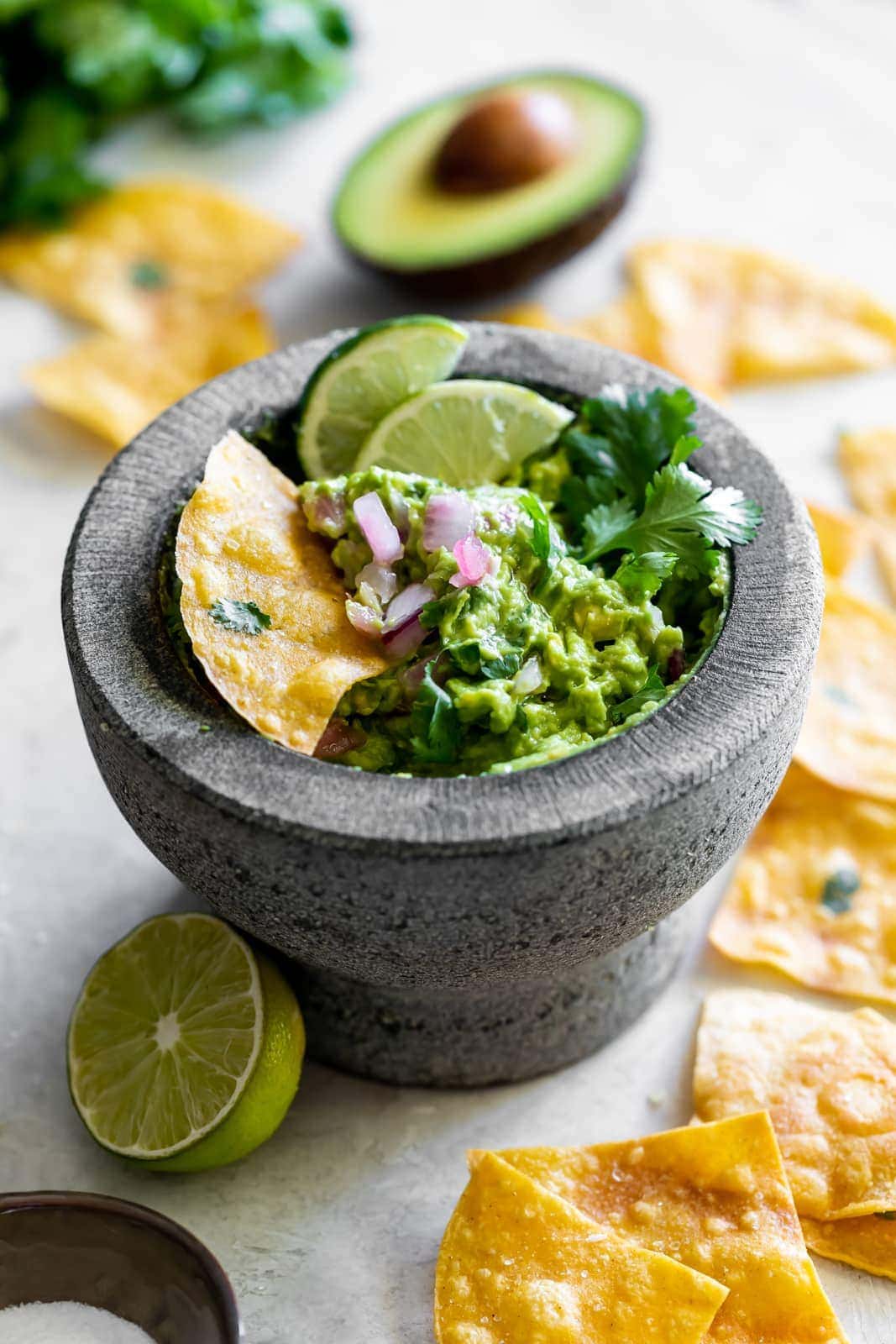 You can never go wrong with guacamole. One of the best super bowl recipes if you ask me! Pair it with some homemade sea salt tortilla chips would be the star of your Super Bowl party.
Hear me out. Just because it's vegan doesn't mean it doesn't taste good! My family always requests this vegan queso dip. It's so smoky and flavorful without all the dairy. A guilt-free recipe for your game day festivities!
Highly recommend you DON'T buy those bags of frozen meatballs. Instead, make these cashew chicken meatballs are WAY better! You can even make them smaller and serve them with toothpicks. WIN WIN!
Because we all need something sweet at these game day parties! These rice krispies, with their smoky-sweet flavor, will totally hit the spot.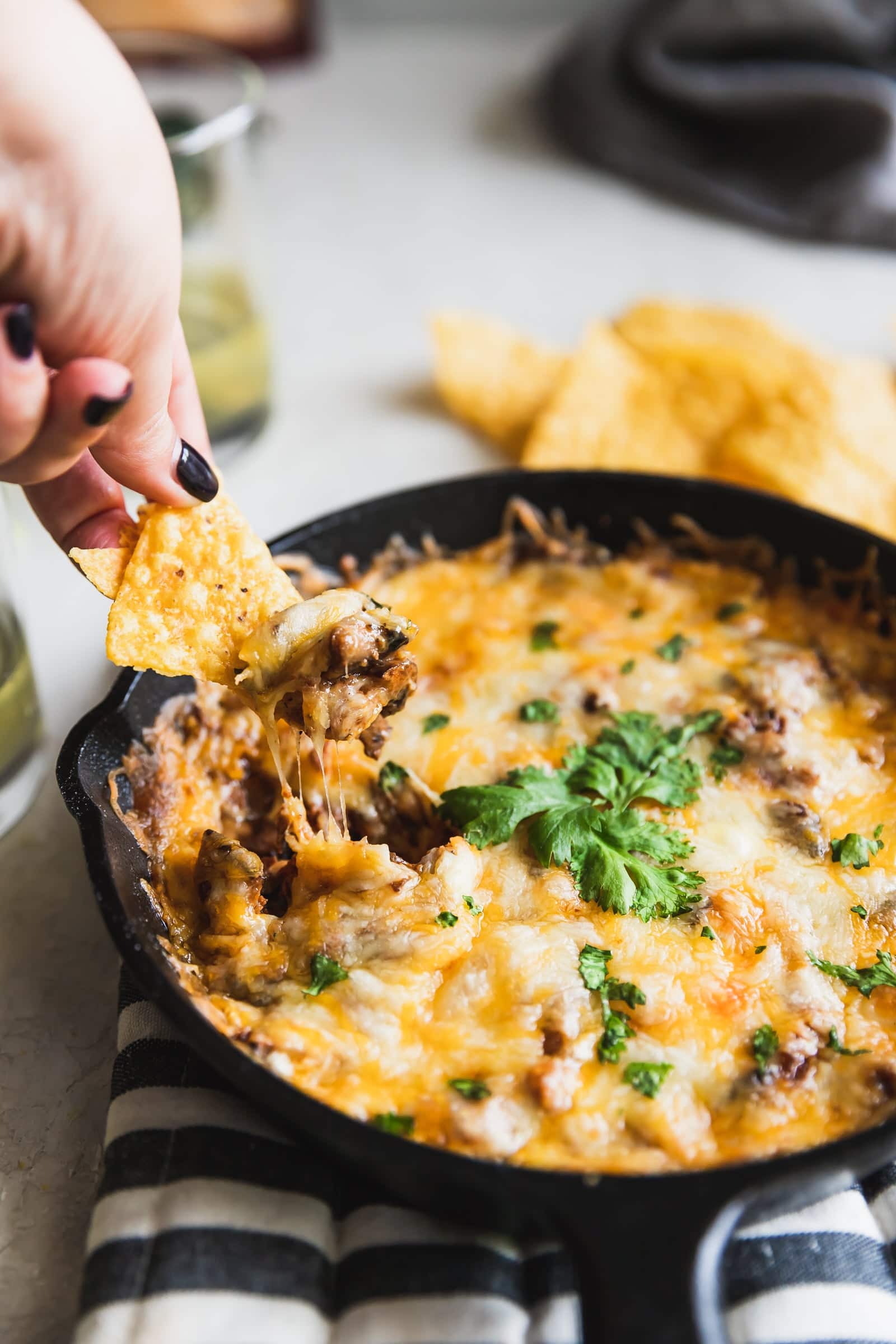 All the best ingredients are in this queso fundido. This is easy-to-make and you can serve it in a mini cast iron pan. Just add chips!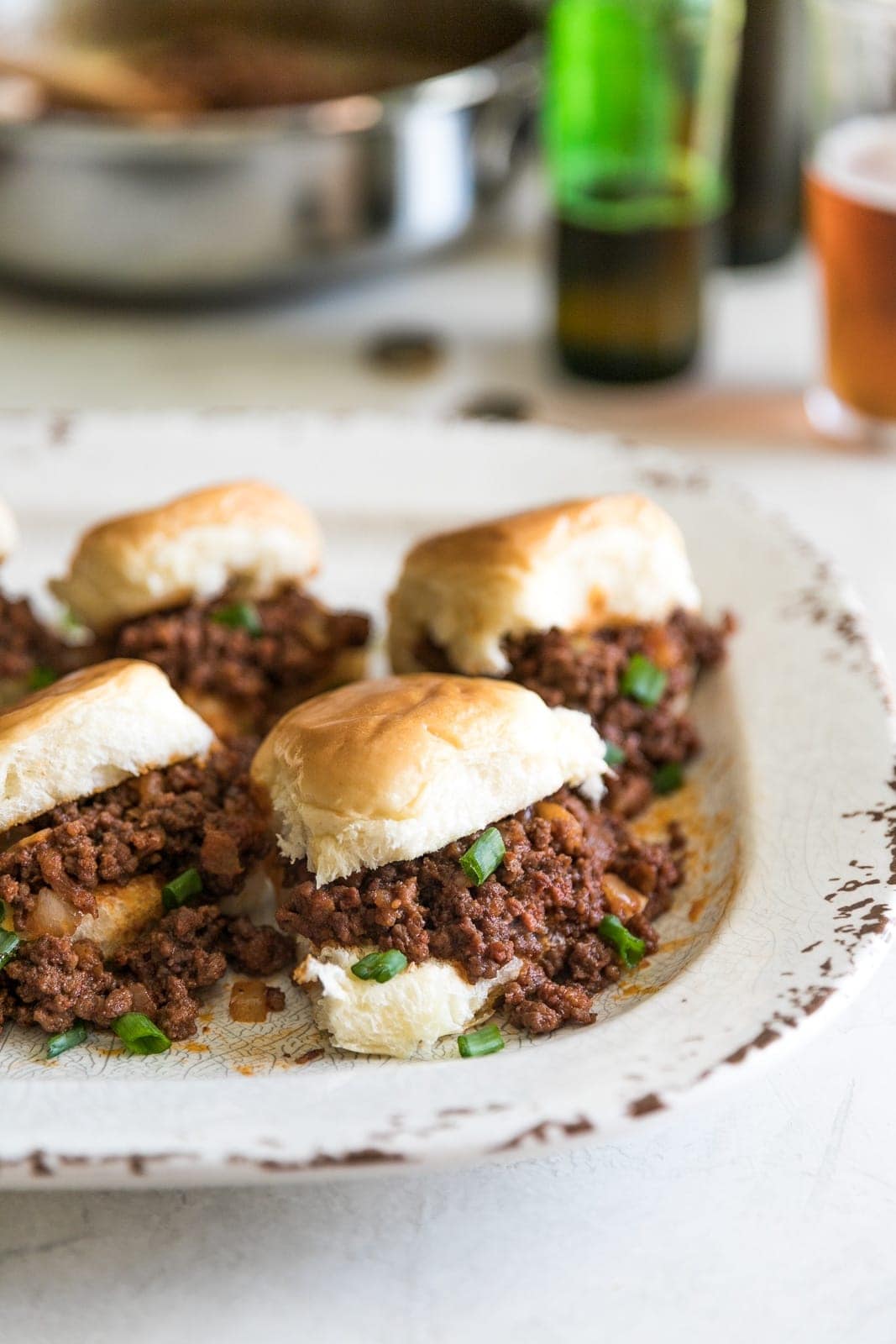 Who needs regular sloppy joes when you have CHORIZO sloppy joes!? Buy some Hawaiian sweet rolls for these and serve them hot. Thank me later.
Always a crowd favorite! You can make the pulled pork a day ahead so it's easy assembly when it's time to serve. These are SO GOOD!
When I say loaded, these potato skins truly are LOADED. Gouda, crumbled chorizo, cheese, sour cream, black beans… DELICIOUS!