If you've never experienced the rich, hearty flavors of Cuban food, I'm happy to introduce you!
Cuban food is a rich, hearty melting pot of Spanish, African, and other Caribbean cuisines. The majority of Cuban recipes are slow-cooked, sautéed, and/or tomato-based with spices.
If you're looking to spice up your weekly menus, I've gathered these 12 Cuban recipes that range from savory dinners to sweet desserts that you must try.
Cuban coffee aka cafecito is a strong dark roasted espresso made with a vigorously mixed sugar foam affectionately called espumita. This ain't no Starbucks drink.
This is a very strong, potent, bitter-tasting coffee which is why it's accompanied by a sugar foam to sweeten the deal. It's delicious and anyone that has tried it… you get it.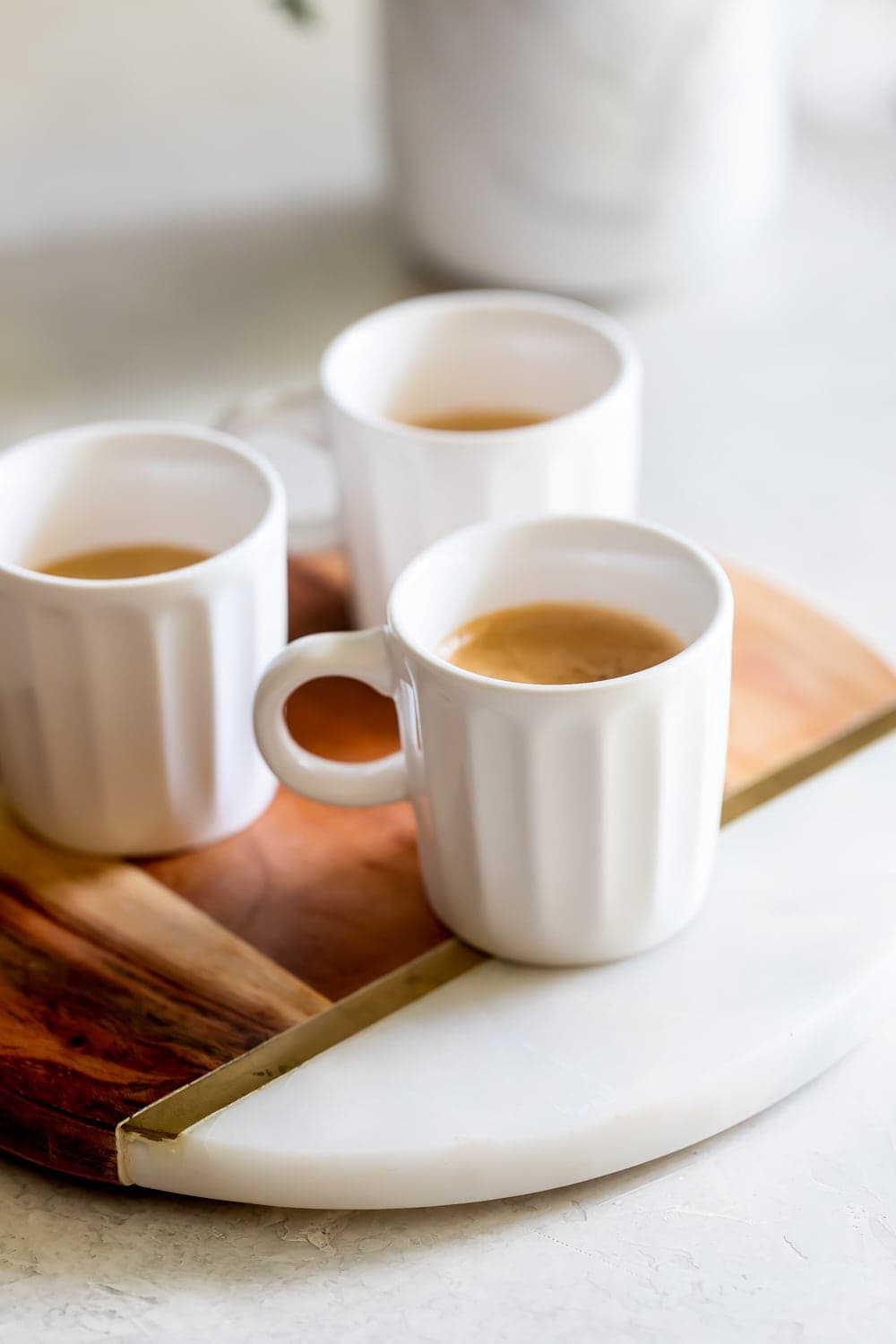 Cuban toast, ham croquettes, and pastelitos de guayaba y queso are usually part of a Cuban breakfast.
Ham croquettes are crispy, bite-size logs of smooth ground ham coated in breadcrumbs. They are my favorite thing ever!
Pastelitos de guayaba are sweet, tart Cuban pastries made with pastry dough, guava paste, and cream cheese.
They are super easy-to-make and you can enjoy them with or without cream cheese. Either way, they're delicious!
Arroz Imperial is a crowd favorite and a classic Cuban comfort food dish made with layers of yellow rice, shredded chicken, mayonnaise, and melted cheese.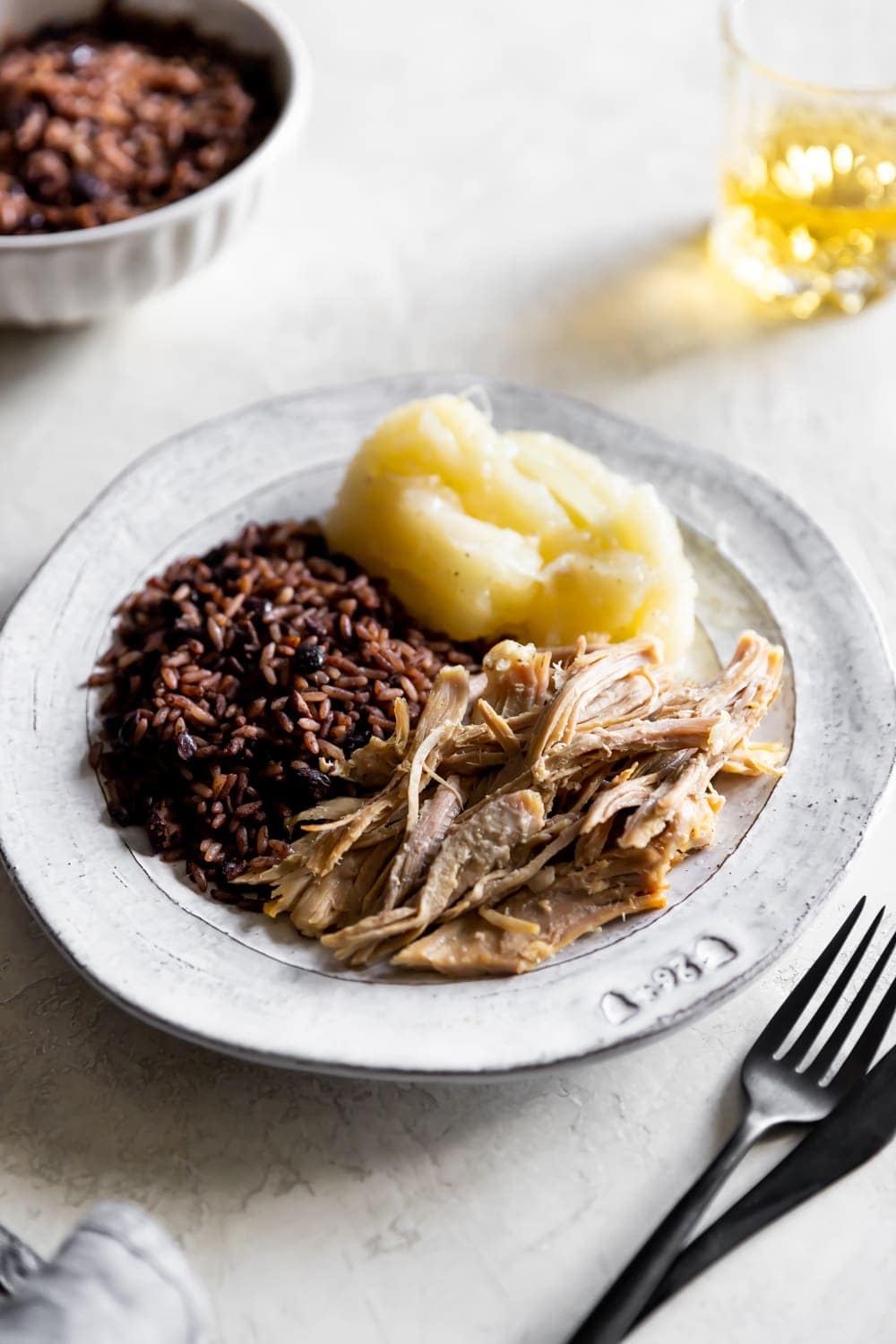 On Christmas Eve, you usually see a Cuban household make roasted pork in the backyard in la caja china. Like the whole pig. I'm sure you can imagine how delicious that must taste. This lechon asado recipe is for roast pork in the oven. You gotta try it!
Arroz con pollo is a classic, one-pot Cuban-style dish made with chicken, rice, tomato sauce, bell peppers, and spices. It's the best comfort food!
Arroz con leche is an easy-to-make and deliciously creamy rice pudding recipe made Cuban-style with sweetened condensed milk, cinnamon, and lemon zest. The best dessert!
Cuban picadillo is a ground beef dish made with tomato sauce, spices, olives, and raisins and, it's the perfect weeknight meal made in one skillet! Every week, I make picadillo and never get tired of it.
Yuca (pronounced you-ca) is a starchy root vegetable that you often find in Latin American or Caribbean cuisine. I made yuca Cuban-style with a simple homemade garlic mojo and sautéed onions. It's honestly the most flavorful side dish you'll ever make!
Frijoles negros are a huge staple in Cuban cuisine.
They're made with sofrito (garlic, green peppers, onion mixture) and spices then cooked until silky perfection.
It's the most flavorful side dish and it's usually paired with white rice.
Ropa vieja (which translates to "old clothes" ha!) is shredded beef slow cooked in a hearty, flavorful tomato sauce.
It's the best Cuban cozy meal made with shredded flank steak, bell peppers, and onions.
Camarones enchilados (aka Cuban shrimp creole) is a classic dish made with shrimp in a deliciously saucy and fragrant tomato sauce served over white rice. It's a pretty quick meal to make!
If you try any of these Cuban recipes, comment below! I'd love to hear from you!
You may also like: