Shopping in the produce section of any South Florida grocery store means you're going to see lots of root vegetables everywhere!
I'm talking yuca, malanga, plantains, and boñiato. Root vegetables are a big part of our Cuban culture and cuisine, particularly yuca.
If you want to learn all about yuca and how to cook with it, you've come to the right place. Let's dive right in!
What is Yuca?
Yuca (pronounced yoo-ka), also known as cassava root, manioc, mandioca, or Brazilian arrowroot, is a starchy root vegetable from the root of the cassava plant that you often find in Latin American and Caribbean cuisine, and in parts of Asia and Africa.
These versatile tubers are long and tapered with brown skin, similar to the skin of Russett potatoes except more waxy and rough.
On the other hand, yucca is not the same as yuca. Even though they're spelled almost the same, yucca is an ornamental desert plant with perennial shrubs. They don't have an edible root like yuca.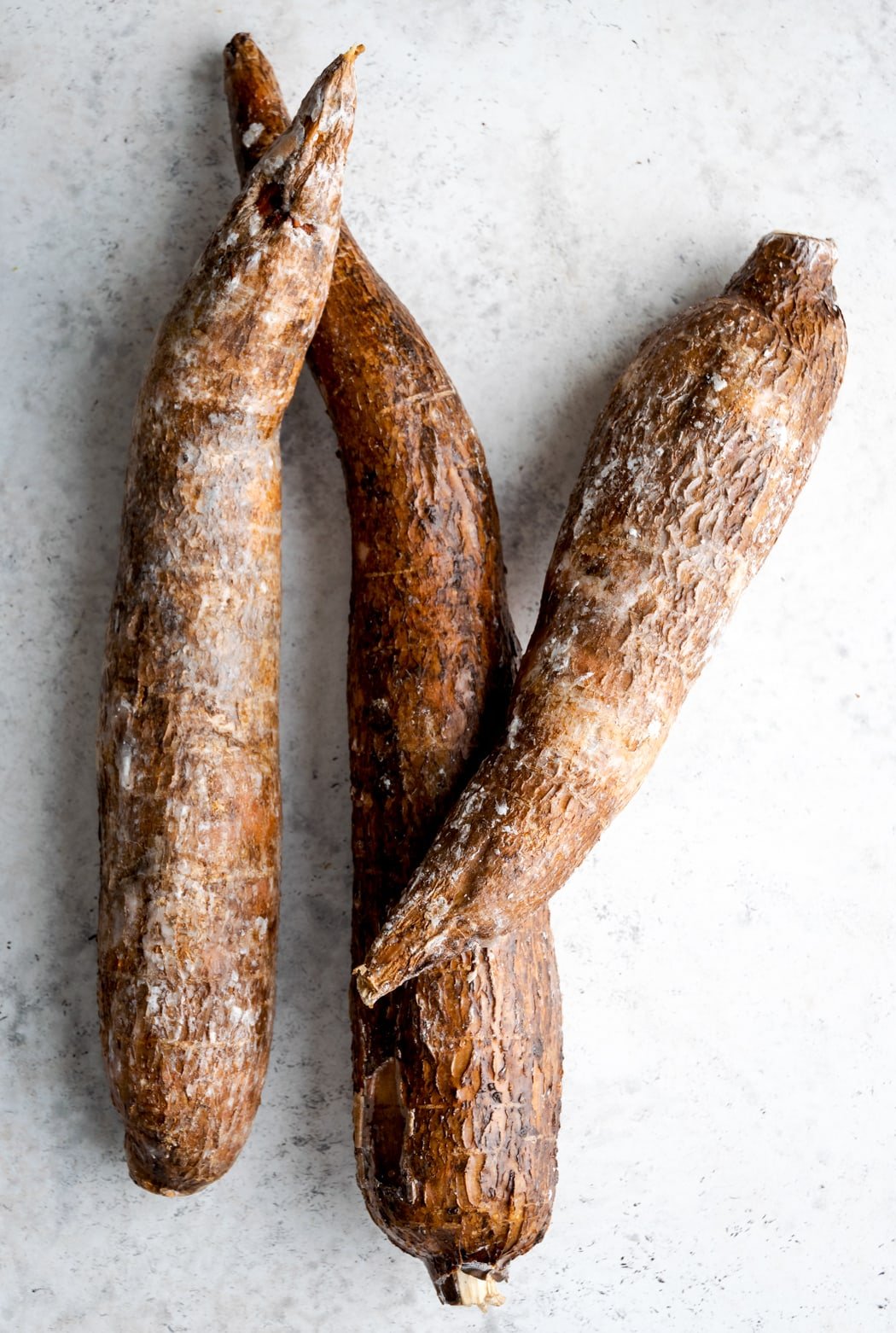 How To Peel & Cut Yuca
Unlike potatoes, fresh yuca has a tough, waxy exterior which means you can't peel its exterior with a vegetable peeler. You have to use a very sharp knife, not a paring knife, to cut this rough tuber.
Here's how to peel and cut a yuca:
Using a very sharp knife (be careful!), cut the ends of the yuca first.
Next, you want to make a cut all the way down the vegetable deep enough that it cuts through the thick brown skin. Don't cut all the way through, it's more like you're scoring it so the skin can be peeled off the flesh.
Lastly, you want to slowly and gently separate the skin from the flesh using a knife. This is where cutting the ends first can help to stand up the yuca on the table so you can cut the skin off easily.
Depending on what recipe you're making, you would proceed by either cutting the yuca into:
How To Cook With Yuca
You can eat these root vegetables boiled, fried, or even mashed, however, it needs to be peeled first before you can cook them. I've linked a few recipes below.
Us Cubans love making yuca with mojo, especially for Noche Buena (Christmas Eve) which is made by boiling the peeled and cut chunks of yuca and serving it with a citrusy-garlicky mojo sauce.
Our Christmas1 Day lunch then involves turning that leftover yuca into yuca fries (yuca frita) by cutting the boiled/cooked yuca into fries and frying them until crispy. I enjoy eating the yuca frita with cilantro garlic sauce.
As if that wasn't enough, this root vegetable is also used to make a dessert! We make Cuban Buñuelos for Christmas which is a pastry made from yuca and malanga that's mashed then turned into a dough, shaped into a figure 8, and fried to perfection.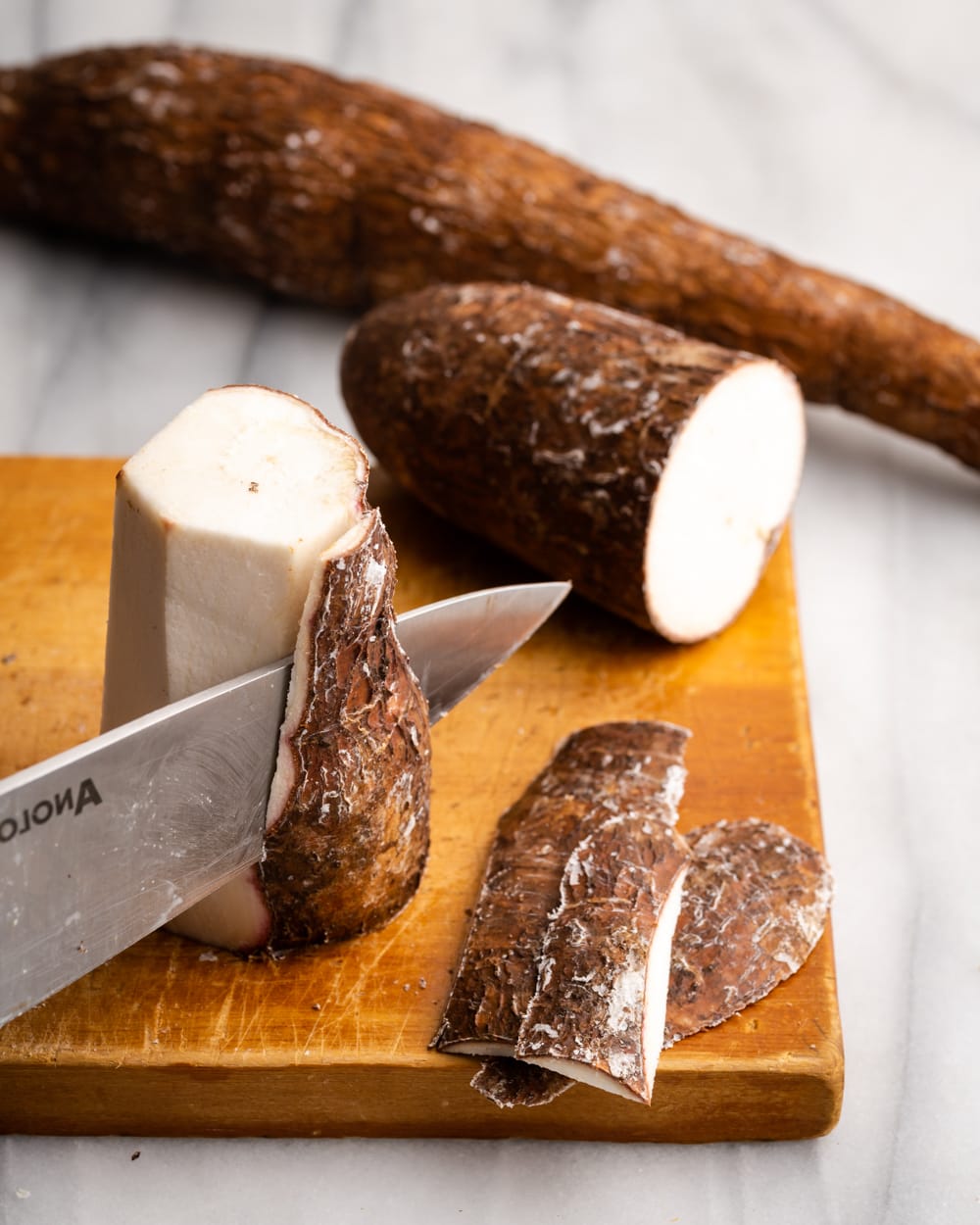 What Does Yuca Taste Like?
The insides of the yuca root are a white, cream color. When cooked, yuca has a slightly sweet, mild, and nutty taste with a creamy texture.
Difference between Fresh Yuca and Frozen Yuca
Fresh yuca has a paraffin wax on the outer coat which is harder to peel while frozen yuca is already peeled and cut in chunks.
The fresh kind is found in the produce section. The frozen kind comes in a bag and typically can be found in the frozen Hispanic section of the grocery store.
Personally, I prefer the frozen yuca for 3 reasons:
Already peeled (woohoo!)
Convenient + saves you time
No fibrous core!
Just make sure the frozen yuca is fully thawed before you start cooking.
Yuca's Fibrous Core
Boiled yuca always has this string in it, called a fibrous core, that is not edible. This is what it looks like. The frozen kind has this string already removed.
When cooking the fresh kind, you want to remove this string after boiling the peeled chunks of yuca.
Nutritional Information
Yuca is dense, full of fiber, low in calories, gluten-free, fat-free, and rich in carbohydrates with a low glycemic index. It's loaded with vitamin C, vitamin A, vitamin B, magnesium, and potassium.
Storage Tips
You can store unpeeled yuca in the fridge for up to 1 week. If you don't plan on using it in a week or less, you can peel it, cut into chunks, transfer it to a freezer bag, remove all the air from the freezer bag, and store it in the freezer for no longer than 30 days.
Recipes Made With Yuca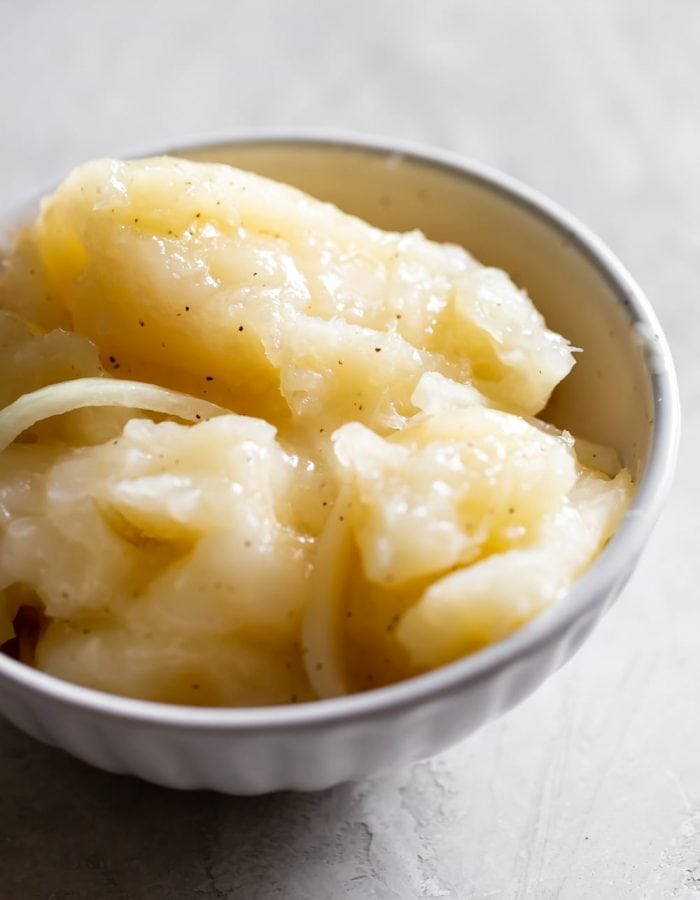 A simple boiled yuca recipe made Cuban-style with homemade citrus-garlic mojo sauce. This traditional root vegetable turned Cuban side dish makes an appearance during the holiday and for dinner on any day of the week. Learn how to make this popular Cuban staple from start to finish in just a few easy steps!
Get the Recipe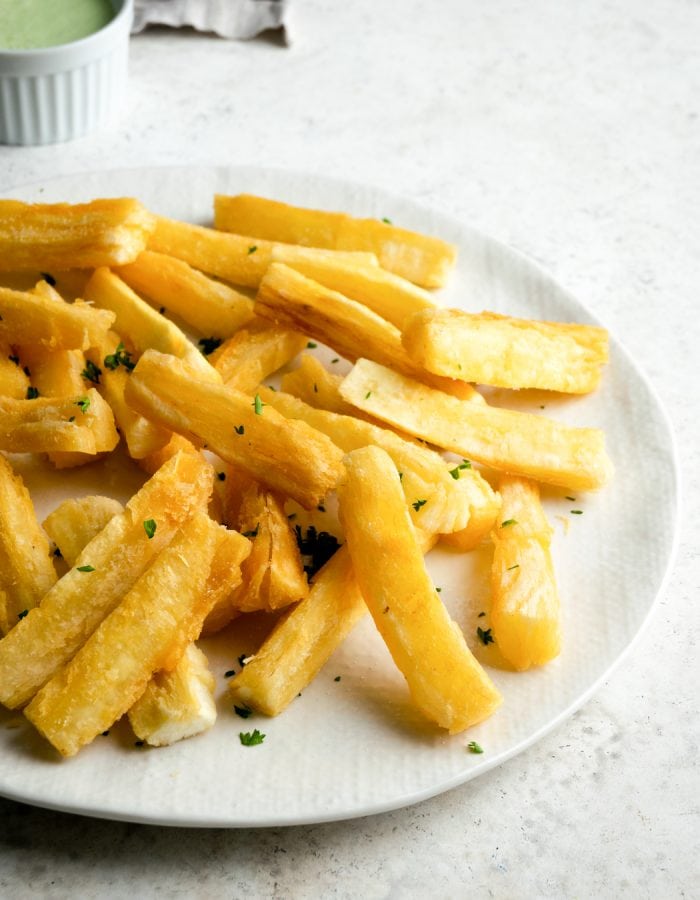 Yuca frita (or yuca fries) is a delicious Latin American side dish, appetizer, or snack that is crispy on the outside and tender on the inside. Learn how to turn yuca (or cassava) into fried yuca two ways — on the stovetop or in the air fryer! You can either peel and boil yuca from scratch or use leftover Cuban yuca con mojo. The Cuban version of French fries!
Get the Recipe
Yuca Chips (or Cassava Chips) are similar to potato chips and are made with 3 ingredients – yuca (cassava root), neutral oil, and salt. Learn how to turn these versatile tubers into crispy chips using 3 different methods – in the air fryer, baked in the oven, or deep fried on the stove. This deliciously easy snack is perfect for any day of the week and can be enjoyed on its own, or with your favorite dip.
Get the Recipe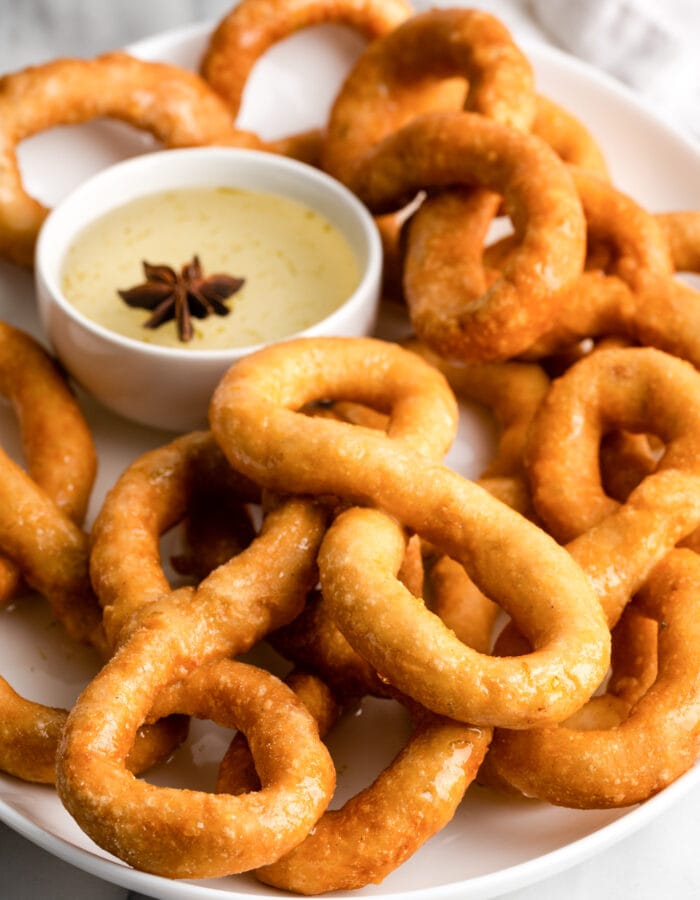 Cuban Bunuelos are pillowy soft and doughy, fried pastries made with yuca and malanga (root vegetables), shaped into figure 8s, then coated in homemade cinnamon-anise syrup. These classically Cuban anise-spiced fritters are traditionally made for the holidays, Noche Buena (Christmas Eve) and, New Year's Eve.
Get the Recipe
Learn how to make Sopa de Pollo or Cuban-style Chicken Soup at home in under 1 hour with this easy step-by-step recipe. The one-pot soup is made with cooked, shredded chicken thighs, one bouillon cube, cubed malanga, chopped veggies, and fideo (fidelini) pasta noodles. It's a nourishing, warm, and comforting bowl of soup that can be served for lunch or as a main dish for dinner.
Get the Recipe
How will you be using yuca next? Tell me in the comments below!