A homemade Cuban complete seasoning for meats, poultry, and veggies made with garlic, onion, oregano, salt, pepper, parsley, and cumin without MSG or additives.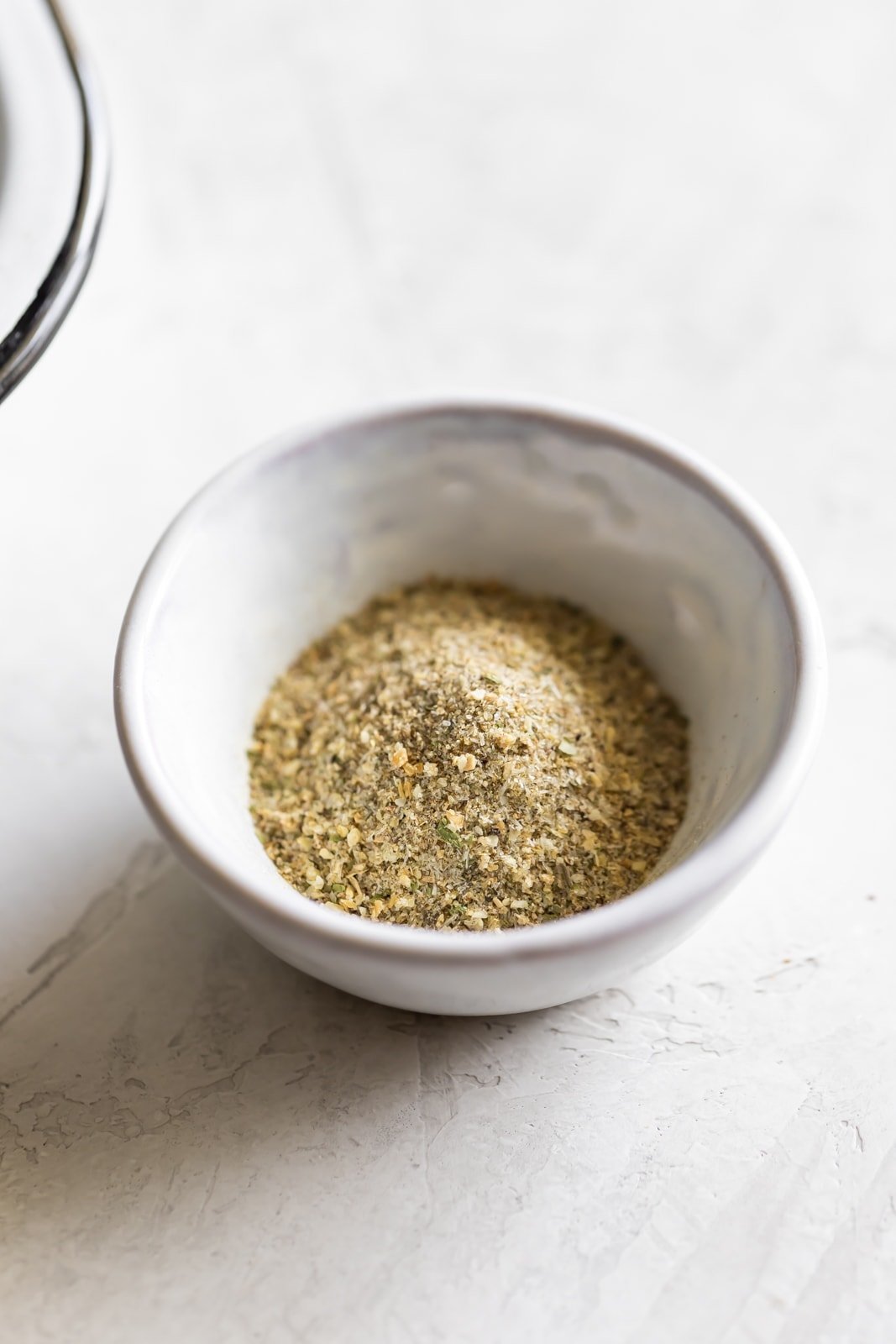 Ah, the spice mix of my childhood. My favorite seasoning mix of all time!
It's super versatile and really elevates the taste of all my favorite dishes. I'll be honest, I sometimes just add a teaspoon or so of this homemade spice blend and don't even bother with measuring out other spices.
It pretty much has all I need!
While this seasoning may be available in grocery stores, I find that a lot of them are made with additives and MSG which I'm not a fan of. Not to mention, it's way cheaper to just make this seasoning mix myself. Here's the gist of it.
This homemade Cuban complete seasoning is a blend of:
oregano
cumin
garlic
onion
parsley
salt
pepper
You can usually find all these spices in a Cuban kitchen. It's a must! I like to think of this spice blend as a shortcut of all my favorite seasonings all in one bottle.
When you're buying these spices, make sure the ingredient list doesn't have anything funky. The beauty of making this at home is no additives or MSG.
The recipe below makes 4 ounces which equates to about 24 teaspoons of seasoning.
What does complete seasoning taste like?
This Cuban complete seasoning tastes like a mix of garlic salt and onion and it really elevates any dish.
How long does this homemade complete seasoning last?
This homemade spice blend lasts up to 6 months in an empty spice bottle or even a mini mason jar.
What can I cook with this seasoning?
Poultry
Pork
Fish
Meat
Veggies
Sandwiches
Can't wait for you to enjoy it!
Ingredients
3

tablespoons

garlic powder

2

tablespoons

onion powder

1

tablespoon

kosher salt

1

tablespoon

black pepper

1

tablespoon

cumin

1

tablespoon

dried parsley

1

tablespoon

dried oregano
Instructions
In a small airtight container, add garlic powder, onion powder, salt, pepper, cumin, parsley, and oregano.

Stir to combine. Store for up to 6 months.
---
Nutrition Facts
Homemade Cuban Complete Seasoning
Amount Per Serving (1 teaspoon)
Calories 8
* Percent Daily Values are based on a 2000 calorie diet.