This is my favorite seasoning mix of all time! It's super versatile and really elevates the taste of all my favorite Cuban dishes.
I sometimes just add a teaspoon of this homemade spice blend to my recipes and don't even bother with measuring out other spices. It pretty much has all I need!
I find that many storebought spice blends are made with additives and MSG which I'm not a fan of which is why I developed my own sazon completa recipe.
Not to mention, it's way cheaper to just make this complete seasoning yourself.
Let me show you how to make it!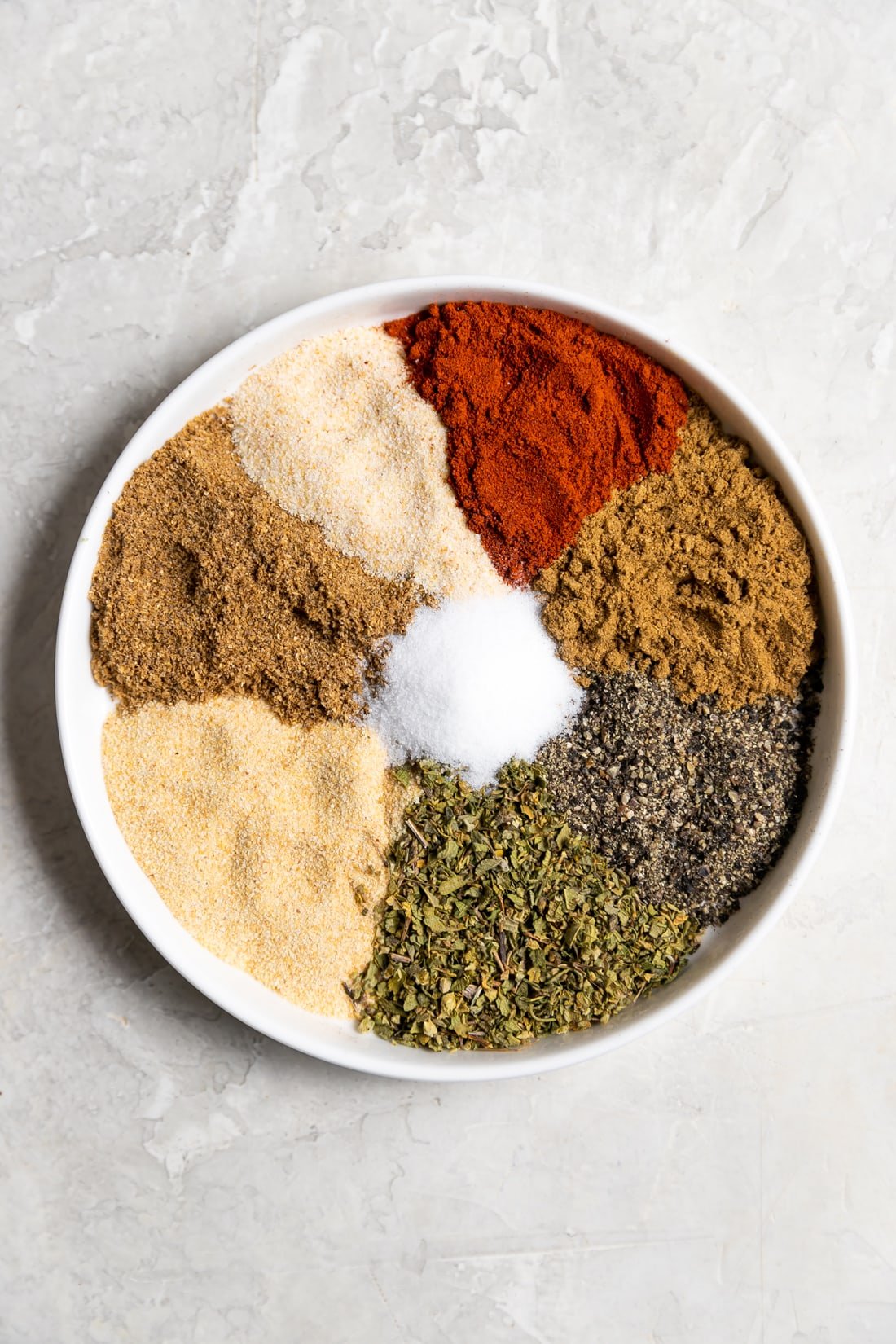 Ingredients You'll Need
This homemade Cuban complete seasoning is a blend of:
Ground coriander. Provides a citrusy yet earthy flavor.
Ground annatto. Also known as achiote, it tastes woodsy, earthy, and peppery. If you can't find annatto or achiote powder, you can substitute for paprika.
Dried oregano. Mildly sweet, slightly bitter, and peppery.
Ground cumin. Nutty, earthy, and warm.
Garlic powder. Garlicky yet slightly sweet.
Onion powder. Slightly sweet onion flavor.
Salt.
Pepper.
You can find all these spices in a Cuban kitchen. It's a must! I like to think of this spice blend as a shortcut to all my favorite seasonings in one bottle.
When you're buying these spices, make sure the ingredient list doesn't have anything funky. The beauty of making this at home is no additives or MSG.
The recipe below makes 3 ounces which equates to about 18 teaspoons of seasoning.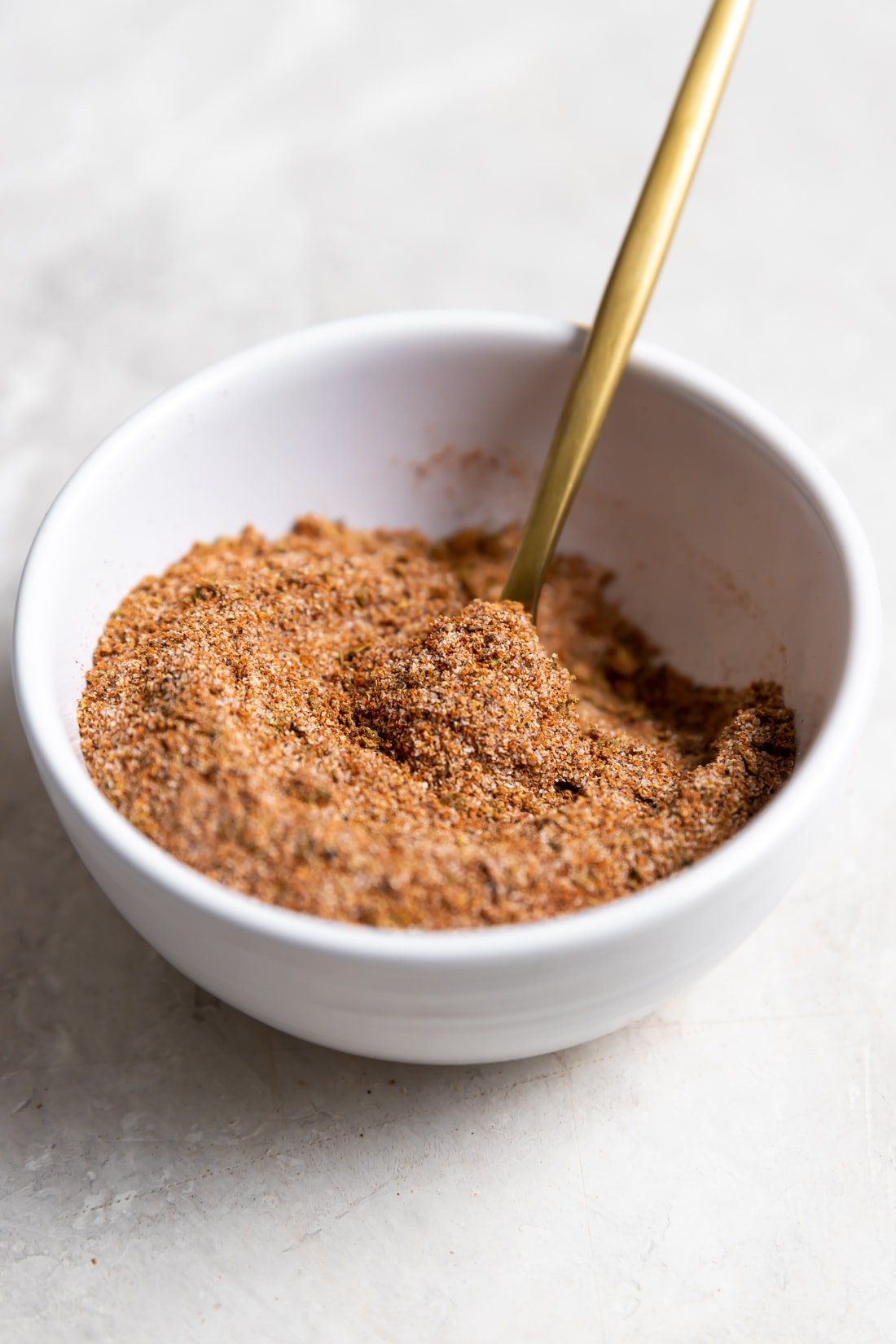 What does complete seasoning taste like?
This homemade Cuban complete seasoning tastes savory and earthy but never spicy.
How long does this homemade complete seasoning last?
This homemade spice blend lasts up to 6 months in an empty spice bottle or even a mini mason jar.
Recommended For This Recipe
These spice jars are absolutely perfect for organizing your spice cabinet or for storing your homemade seasonings.
What can I cook with this Cuban spice blend?
Chicken
Pork
Fish
Ground beef
Steak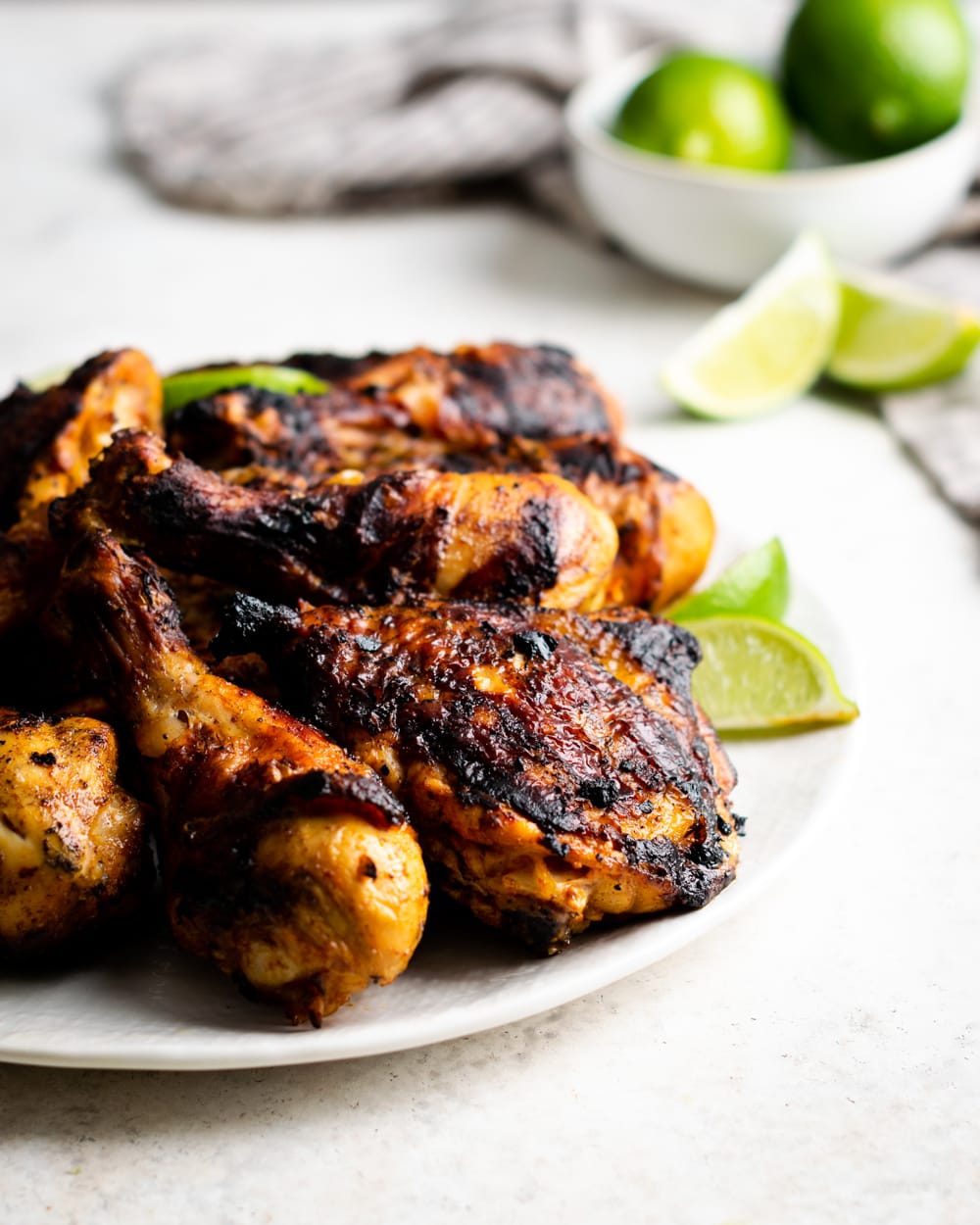 Originally posted July 2017. Updated April 2022.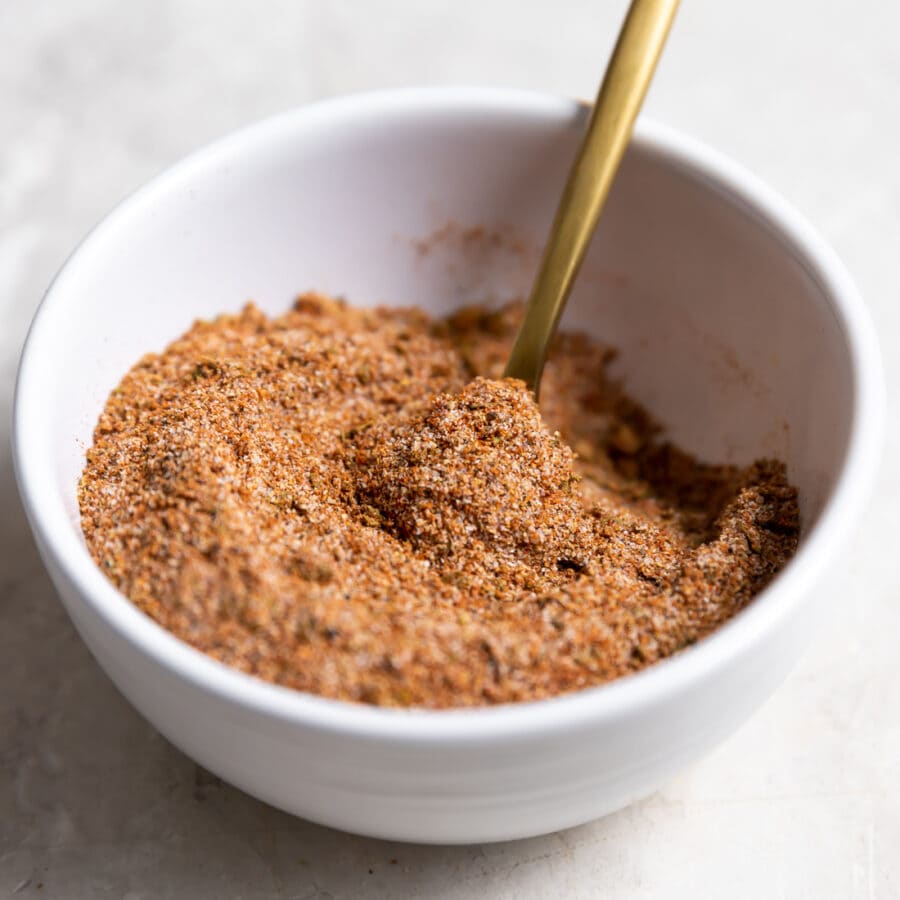 Homemade Cuban Sazon Completa (Complete Seasoning)
This homemade complete seasoning is my own twist on Cuban sazon completa made with ground coriander, ground annatto, garlic powder, onion powder, dried oregano, ground cumin, salt, and pepper without MSG or additives. Perfect spice blend for pork, beef, chicken, seafood, and more!
Ingredients
1 tablespoon ground coriander
1 tablespoon garlic powder
1 tablespoon ground cumin
1 tablespoon salt (if using kosher salt, use 1 tablespoon + 1 teaspoon)
1/2 tablespoon ground annatto or achiote (substitute for paprika)
1/2 tablespoon onion powder
1/2 tablespoon dried oregano
2 teaspoons freshly ground black pepper
Instructions
In a bowl, stir all the spices together until well combined. Transfer the spice blend to an empty spice bottle or a mini mason jar.

This spice blend makes 3 ounces which equates to about 18 teaspoons. It will stay fresh for up to 6 months in an airtight container at room temperature.

Feel free to use it on chicken, pork, fish, meat, just about anything to want to elevate in flavor. Enjoy!
Nutrition
Serving: 1 teaspoonCalories: 30 kcalCarbohydrates: 6 gProtein: 1 gFat: 1 gSaturated Fat: 1 gPolyunsaturated Fat: 1 gMonounsaturated Fat: 1 gSodium: 2797 mgPotassium: 123 mgFiber: 2 gSugar: 1 gVitamin A: 37 IUVitamin C: 1 mgCalcium: 54 mgIron: 2 mg