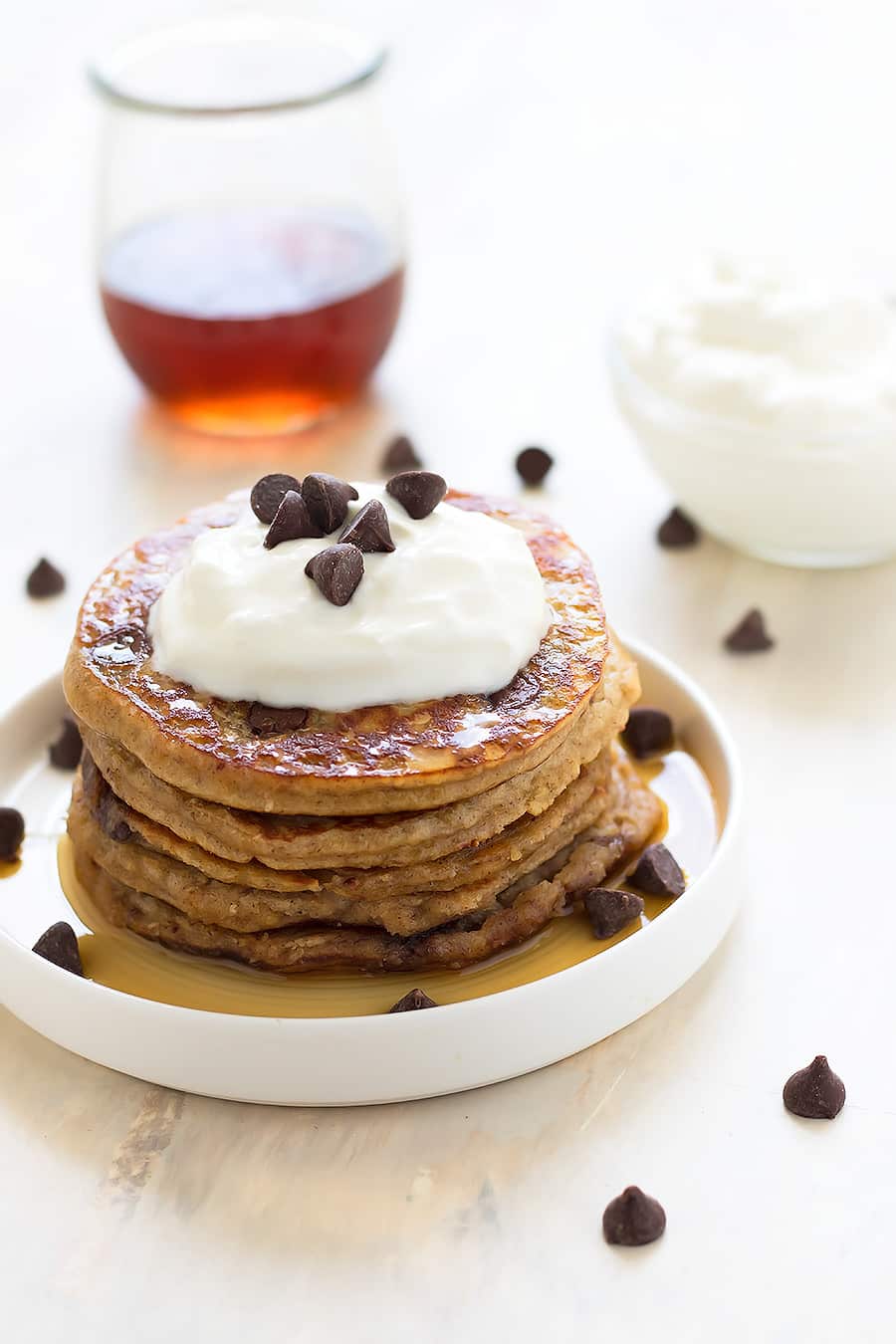 Fluffy, healthy, grain-free, dairy-free, refined sugar free, low carb chocolate chip pancakes made with almond flour, raw honey, and dark chocolate chips!
So here's the thing. I'm actually more of an avocado toast kinda girl.
A simple piece of toast with smashed avo, salt, pepper, avo oil and red pepper flakes.
Mmm.
Or eggs, bacon, sausage… or even a banana chocolate chip muffin.
But there comes a time when you gotta change things up and make chocolate chip pancakes.
Not just any pancakes – healthy chocolate chip pancakes!
I've been experimenting a lot with grain-free flours and let me tell you, these came out pretty freaking delicious! Surprisingly fluffy, nutty in flavor, with a burst of chocolatey goodness.
YES!