Pretend like it's Summer all year long with these easy to make creamy piña colada popsicles made with just 5 ingredients!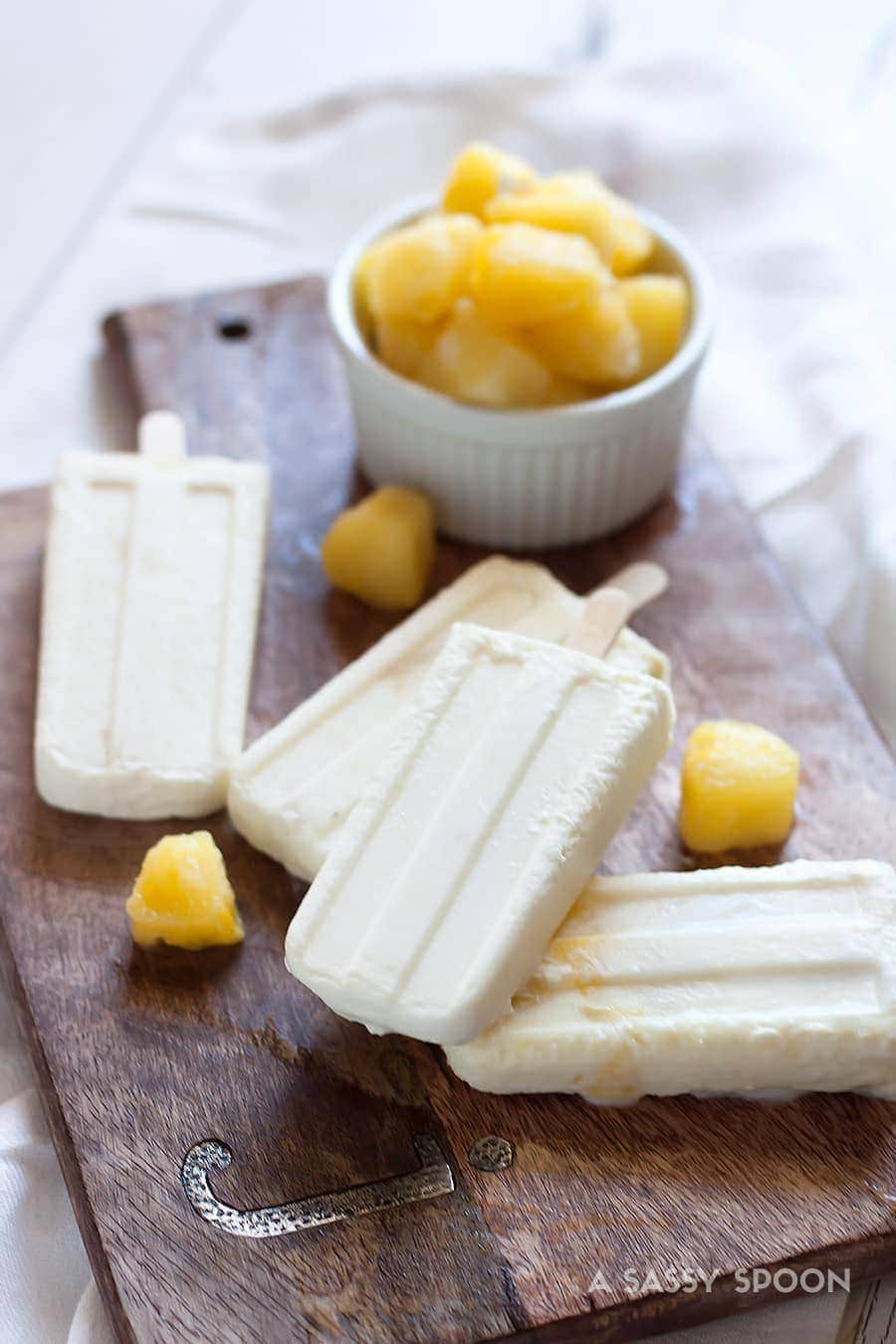 My friend, Martha gifted me with this ADORABLE pin! It's what gave me the inspiration to make these deliciously creamy Piña Colada Popsicles! The pin shows a pineapple and a colada cup which is how us Miami peeps share Cuban coffee.
Pineapple in Spanish is piña. The Cuban coffee meant for sharing is called a colada. Remember that next time you're in town. ;)
Piña (pineapple) + Colada (cuban coffee cup meant to share) = Piña Colada!
Cute and original, right?
I absolutely loved how creative that pin is and was so happy when I received it. If you live in Miami, understand Spanglish (you know, our official language here), or just love the Magic City, you would totally love her online shop!
In the meantime, I'm gonna go enjoy another one of these piña colada popsicles. Only 5 ingredients! SO GOOD.
This is the popsicle mold that I used. PERFECT to make these frozen treats in literally minutes!
The hardest part is waiting for them to freeze.
I guess you can have a real piña colada while you wait. ;)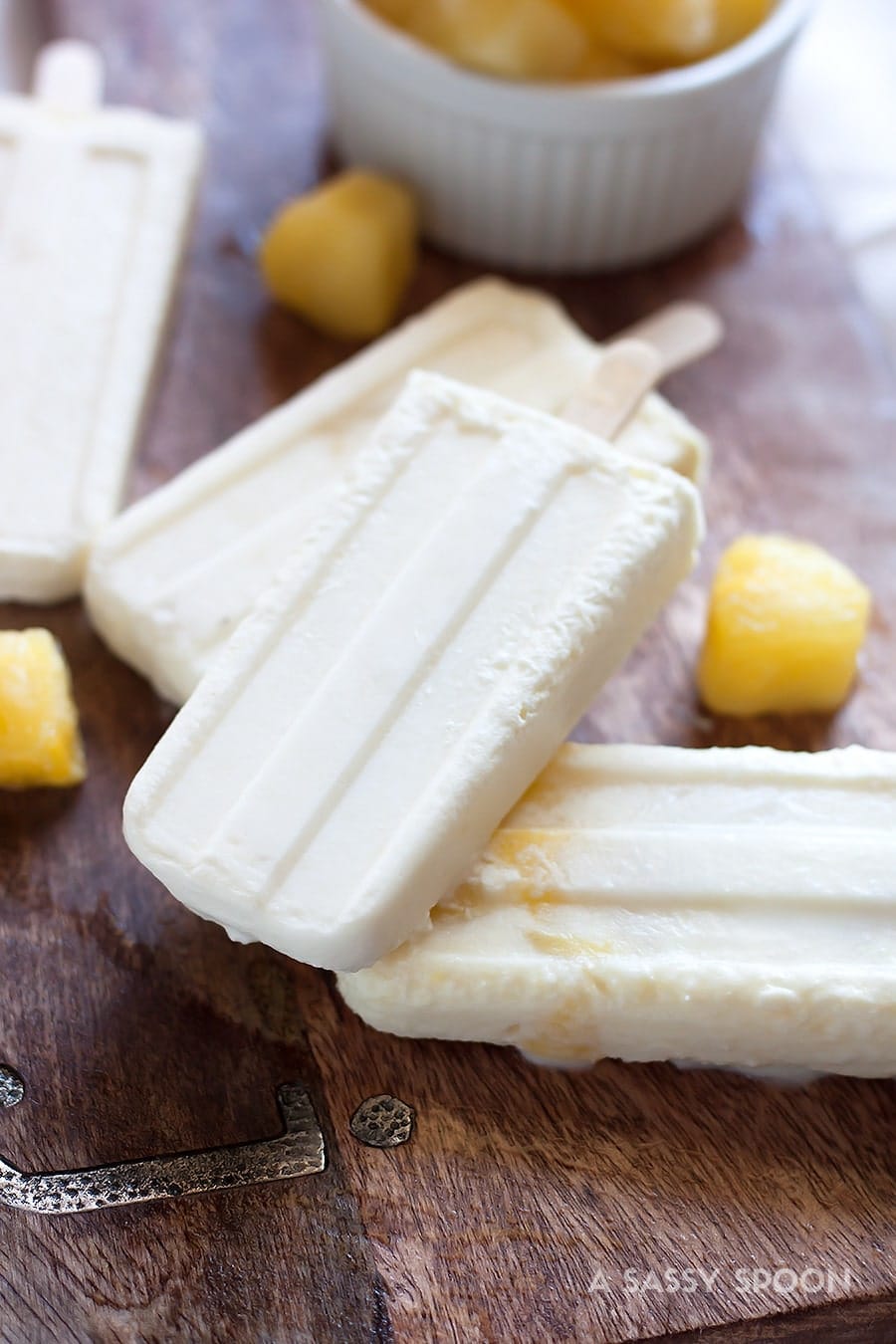 Here's the recipe!
I hope you make them and LOVE them!
Ingredients
1

cup

chopped fresh pineapple

2

tablespoons

coconut rum

1

can coconut cream

2

tablespoons

sugar

1

tablespoon

coconut flakes
Instructions
In a bowl, add pineapple and top with coconut rum. Let sit for 5-10 minutes.

Meanwhile, blend coconut cream and sugar until well combined. Add pineapple with coconut rum and coconut flakes to blender. Pulse just a tad as you want pieces of rum-infused pineapple in the popsicles.

Add the mixture to a popsicle mold and add popsicle sticks. Freeze for about 4 hours or up to overnight. Serve immediately after thawing mold at room temperature.
---
Thank you for being here! <3
---
This page contains affiliate links. This means that if you click on one of the product links above and complete a purchase, I'll receive a small commission. Do understand that I will never place a link nor make a recommendation on a product or service that I don't love or use personally. Thank you for keeping A Sassy Spoon, sassy. ;)