Easy comfort food recipes! Whether it's been a hard day at work or you want to satisfy a craving, here are 20 easy comfort food favorites that will feed your soul when you need it most.
—
You can't go wrong with this classic Cuban chicken and rice dish!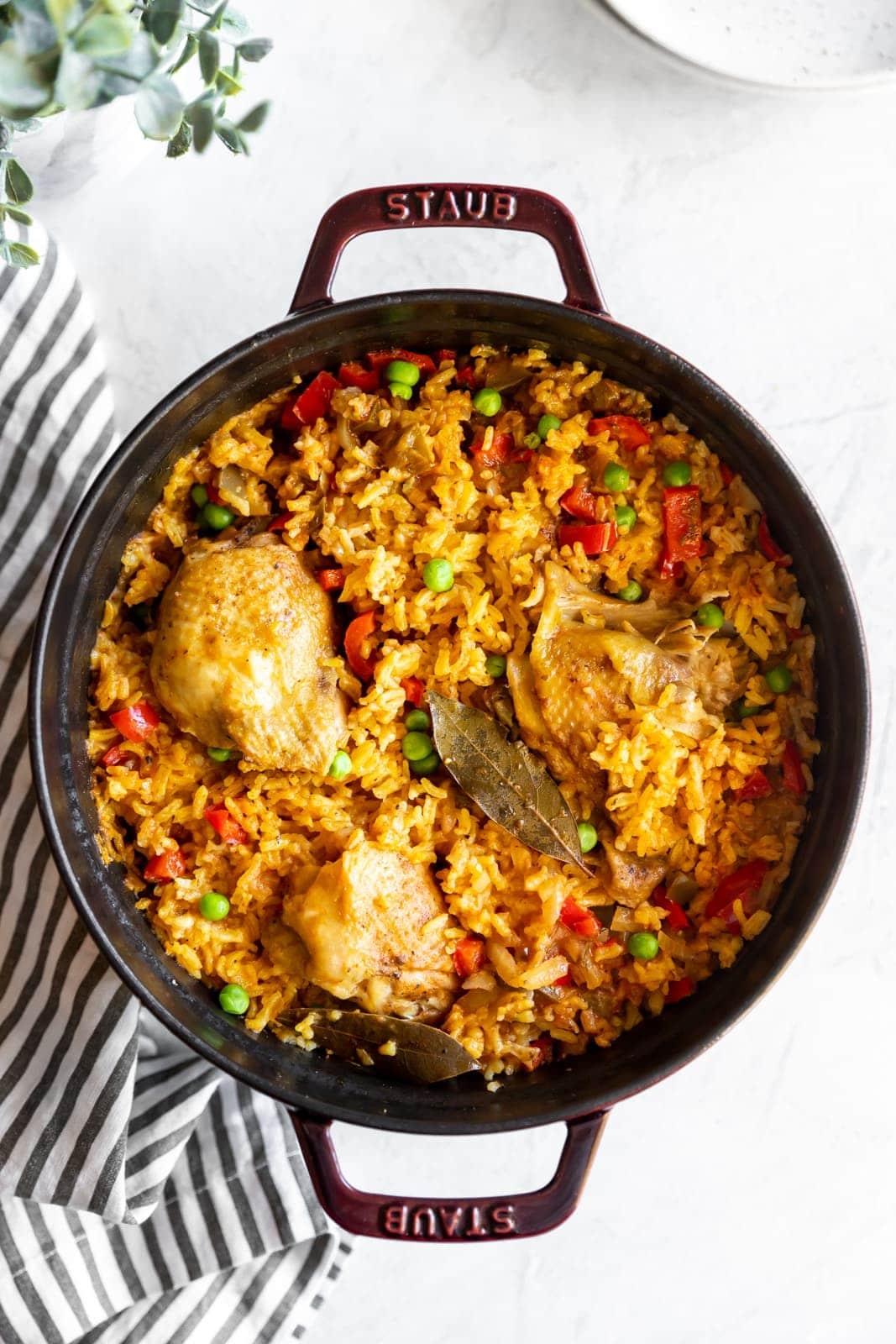 One of the most popular recipes on the blog and rightfully so, this is the softest, most delicious baked good you'll ever make!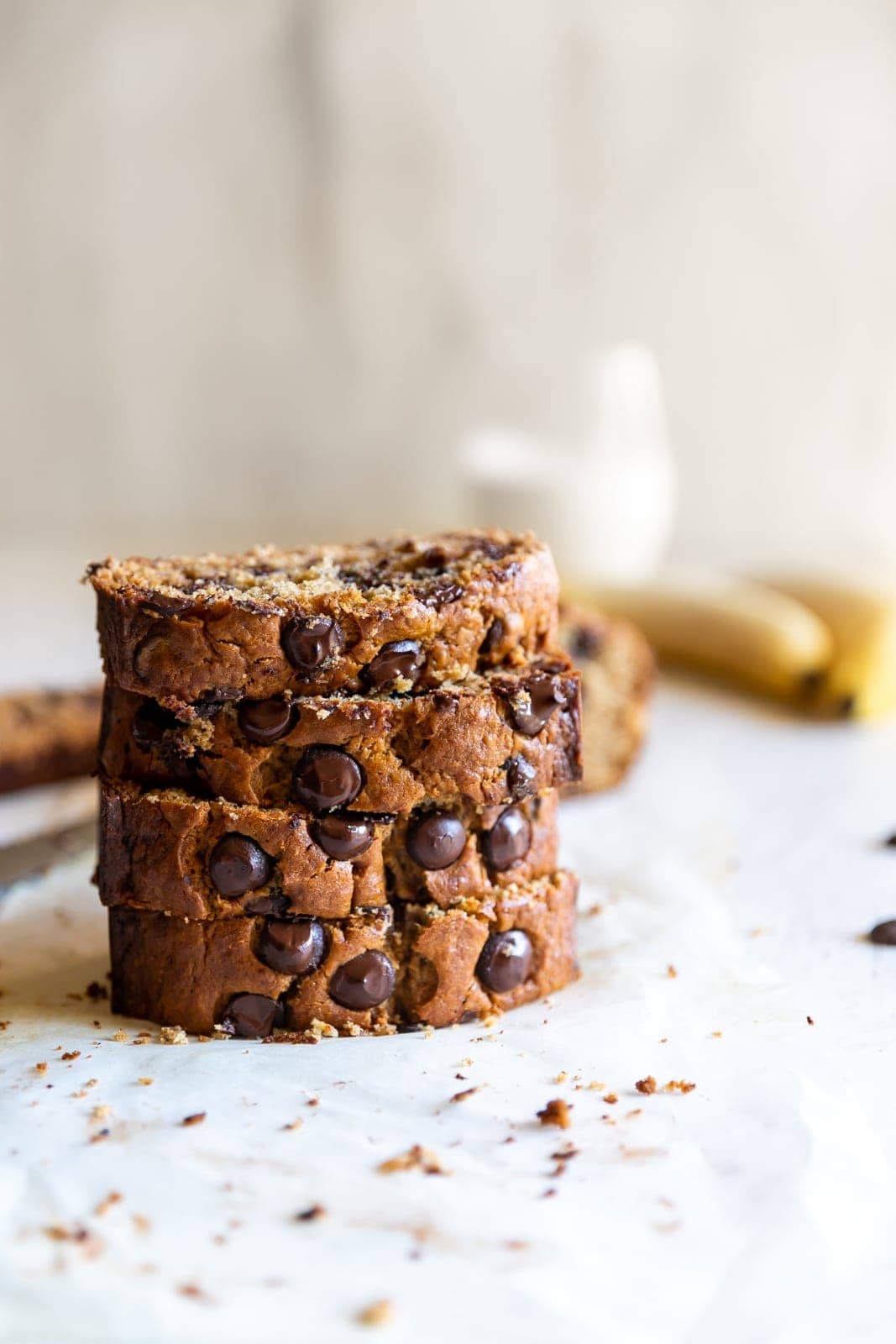 Quick, simple, and paired perfectly with any side dish!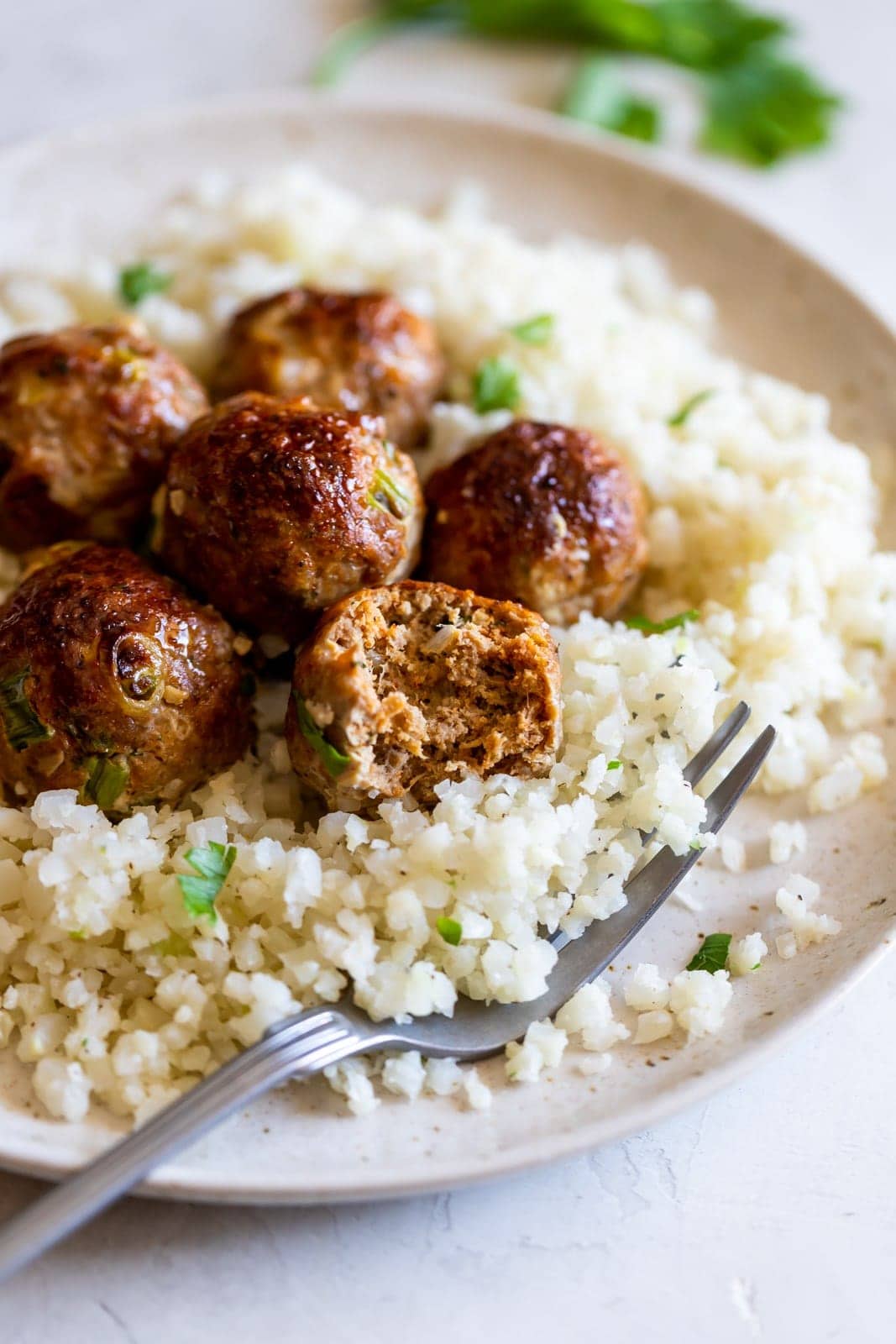 One of my favorite ways to eat potatoes. Crispy, thin, *chef's kiss* delicious!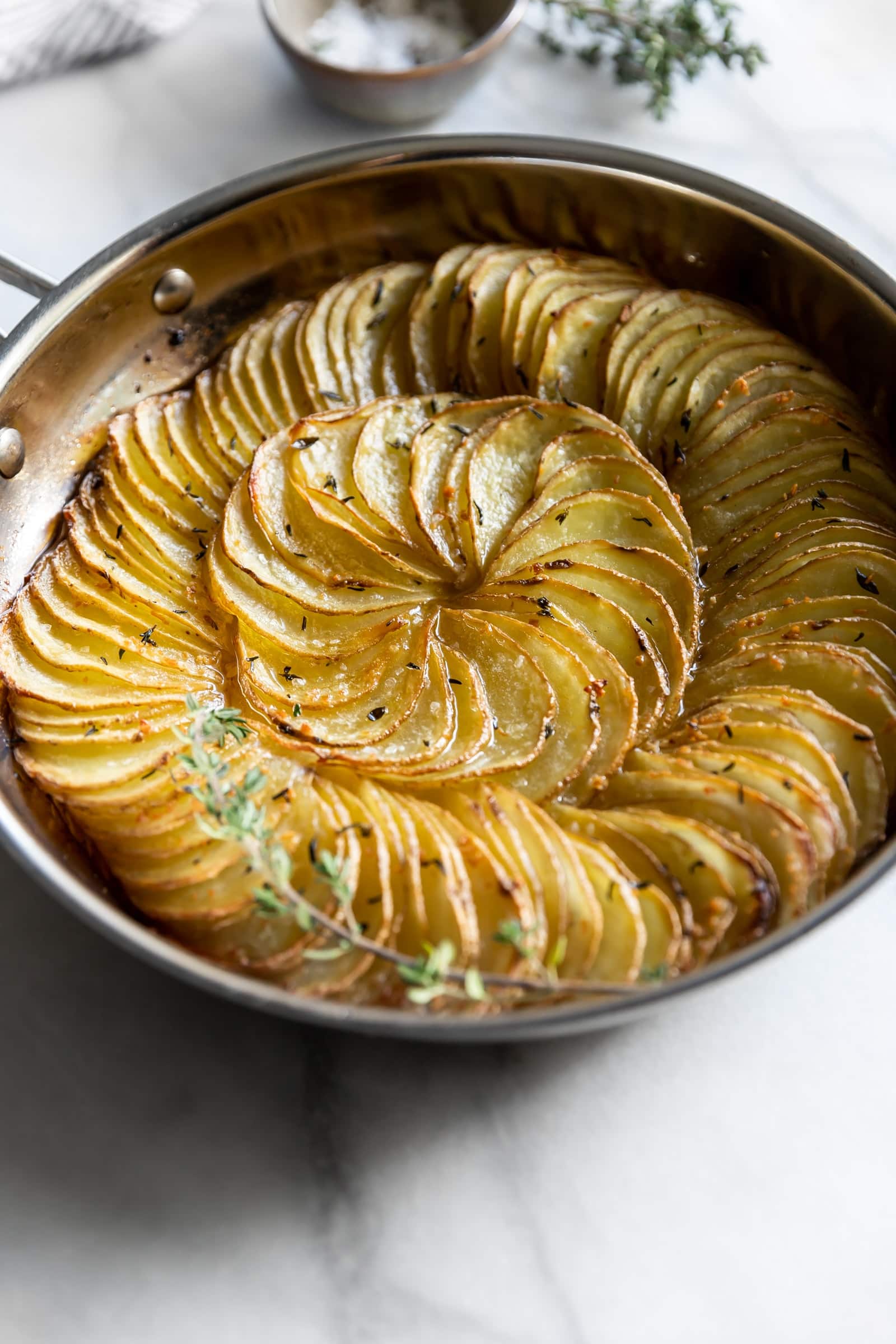 I like to cheat using shredded up store-bought rotisserie chicken for this one. *wink wink*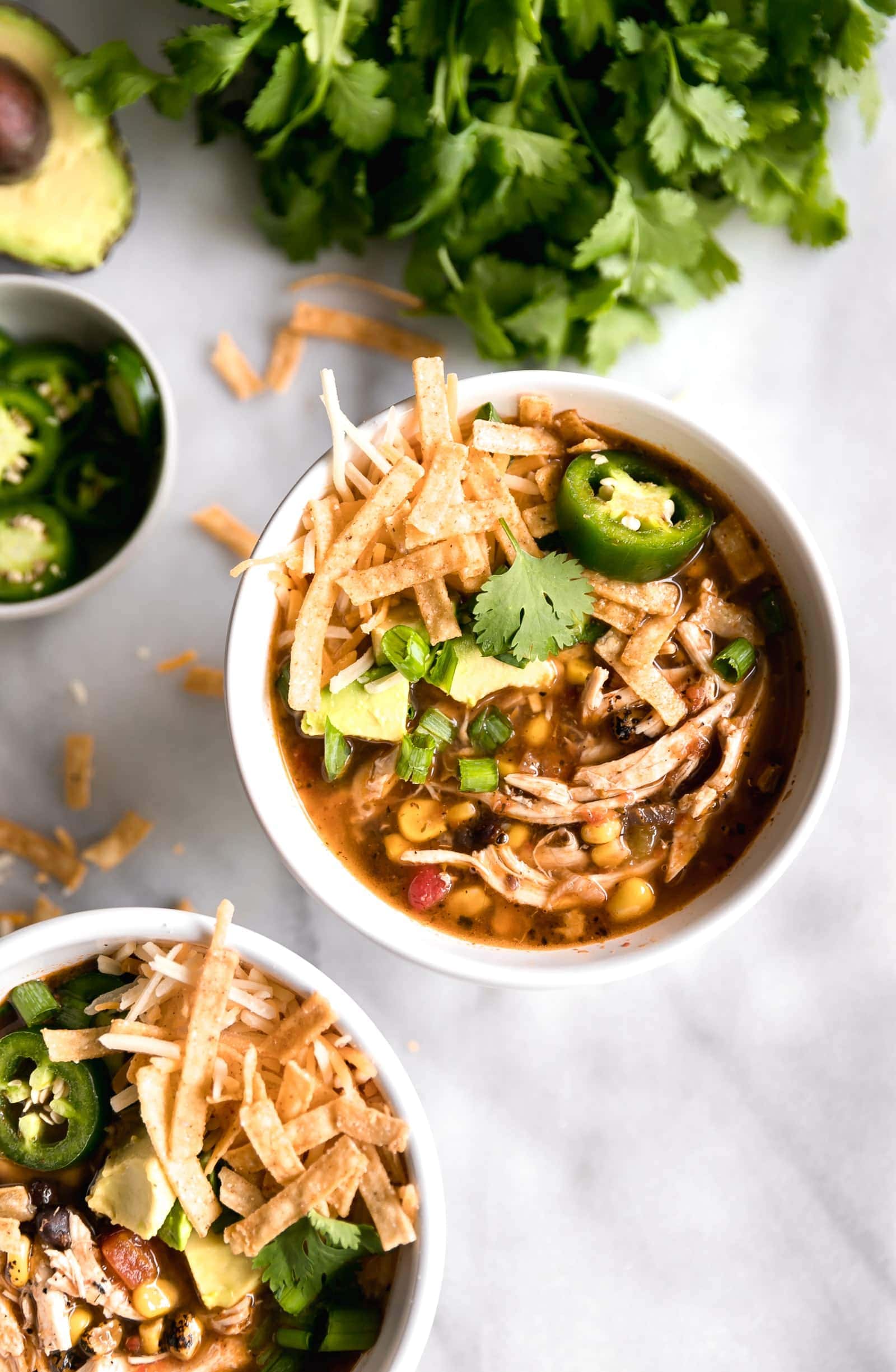 If you're a seafood fan, you gotta add this one to the list!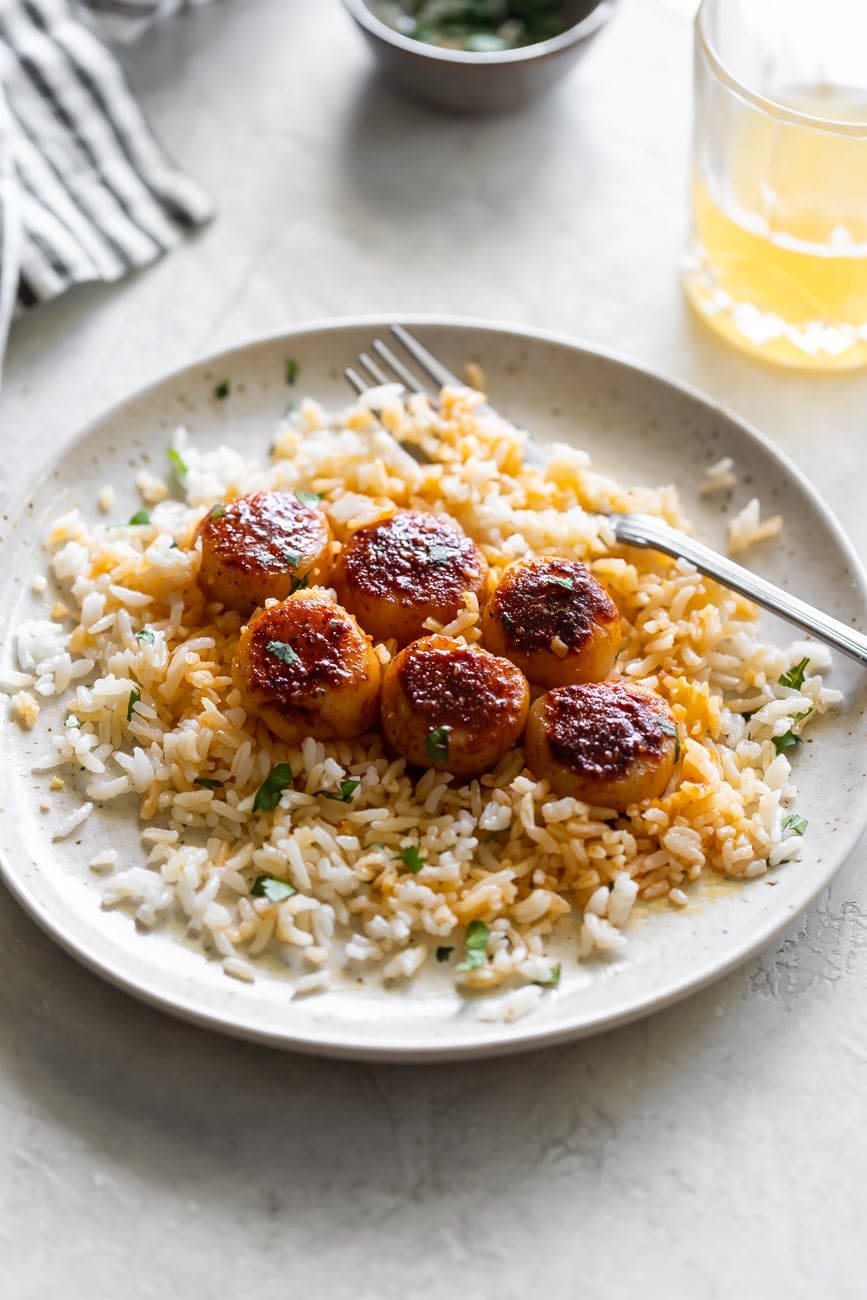 This 30-minute recipe is on rotation in my home. It's so easy and super flavorful!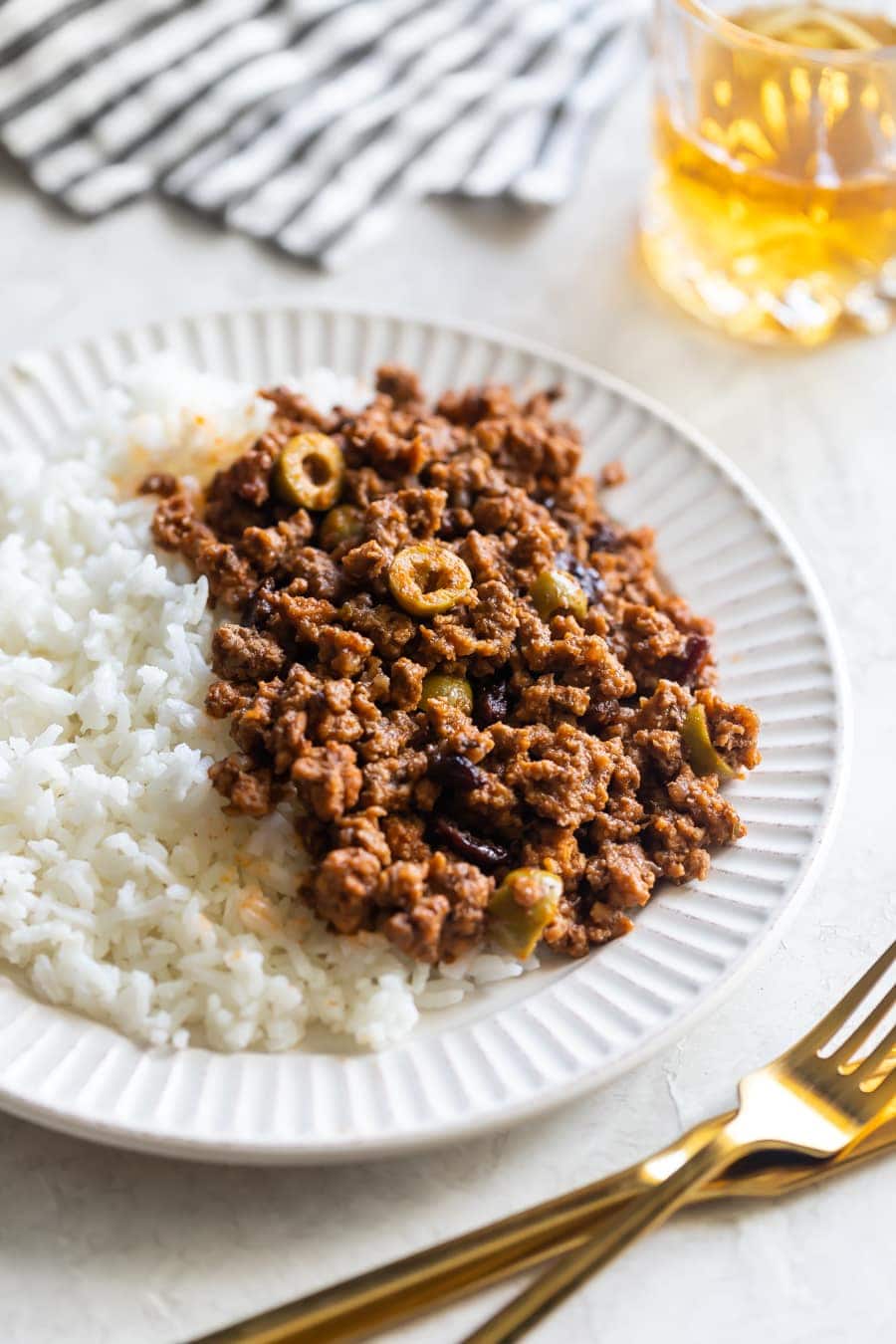 My favorite way to enjoy shrimp is with this 30-minute recipe. Your family will love this one!
The best side dish in all the land – just 3 ingredients!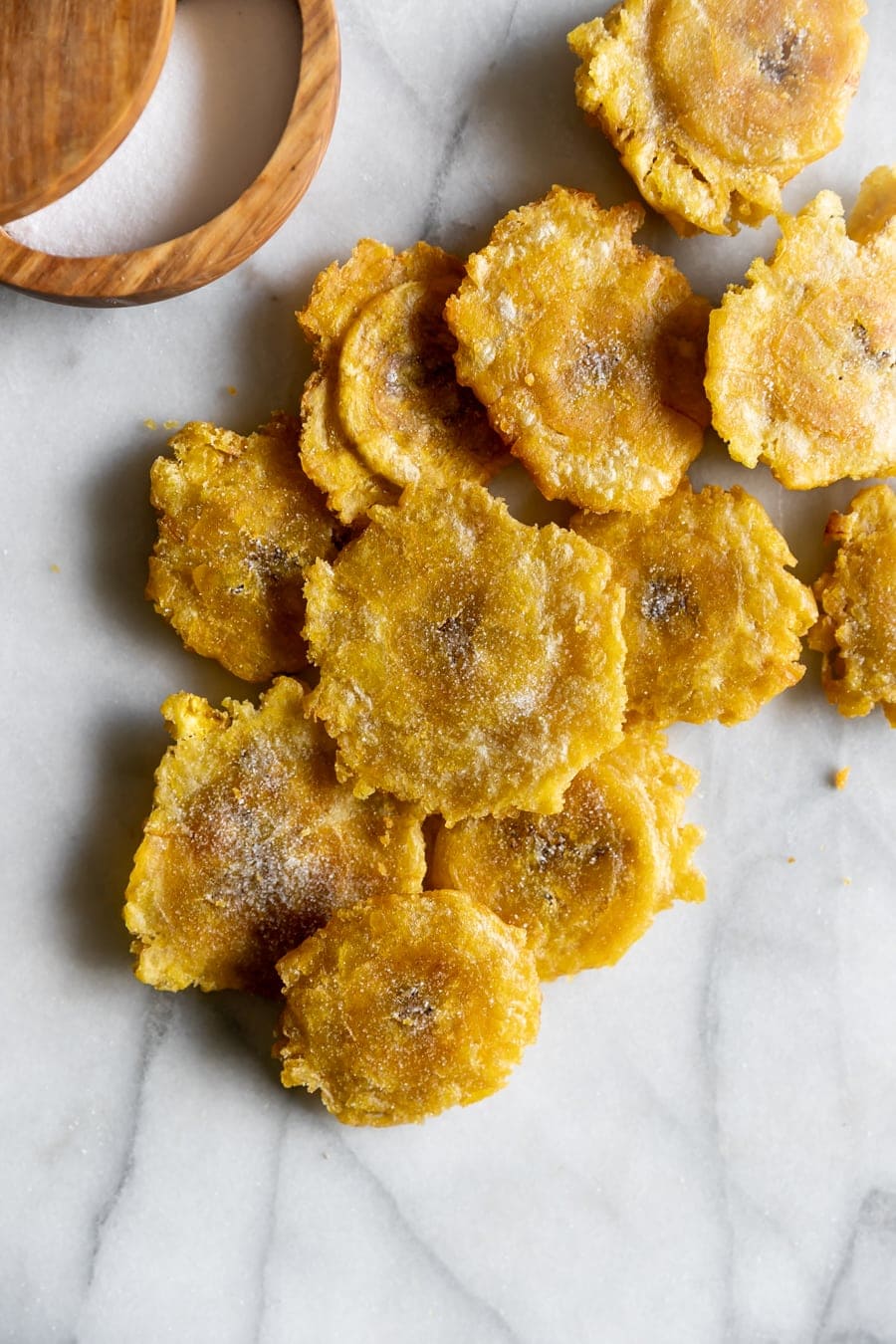 Who doesn't love a juicy burger?! The caramelized onions can be made ahead of time and are definitely the star of this recipe!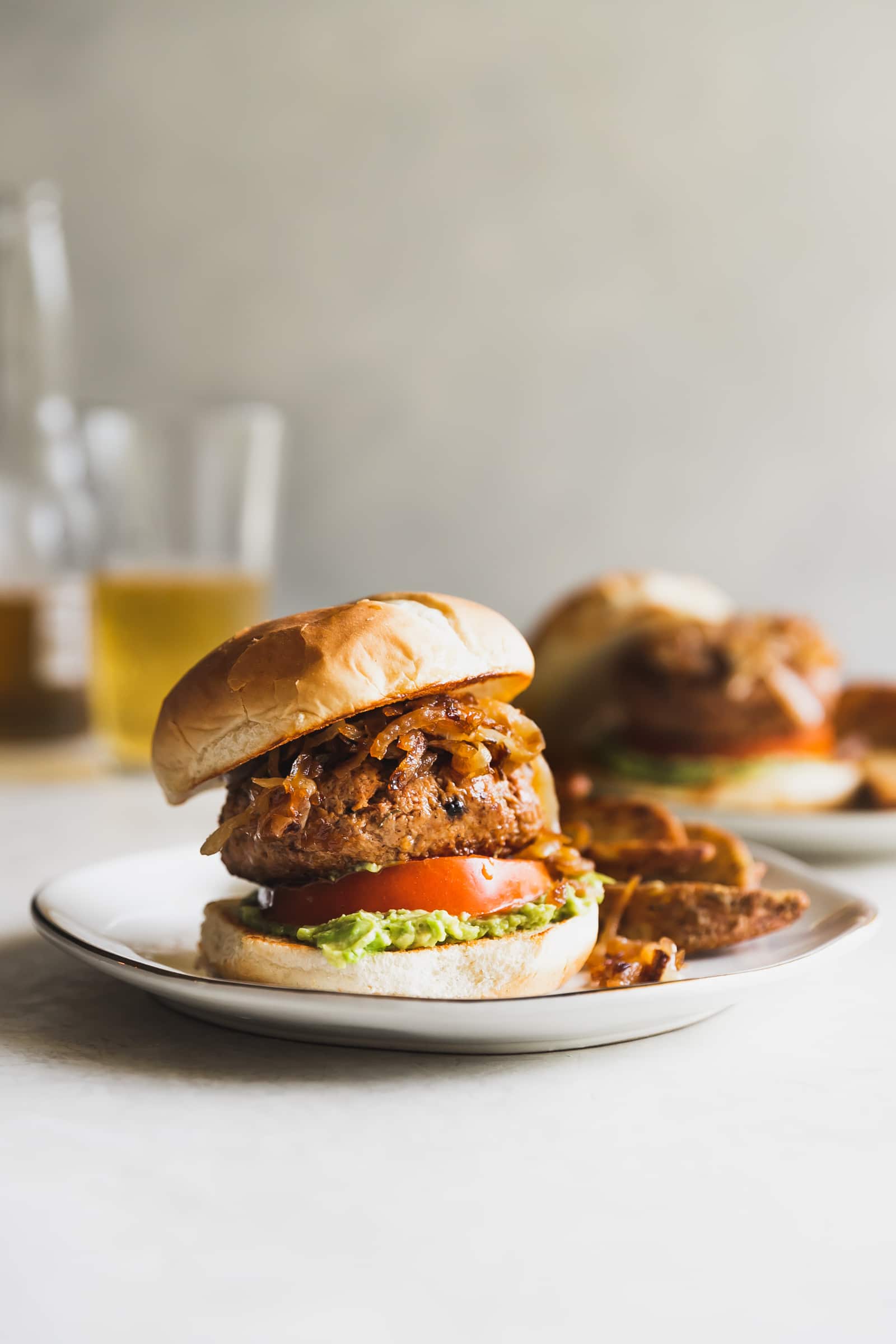 If you love moros y cristianos (or congri), you'll love this easy low-carb version. Trust me, it tastes like flavorful Cuban black beans!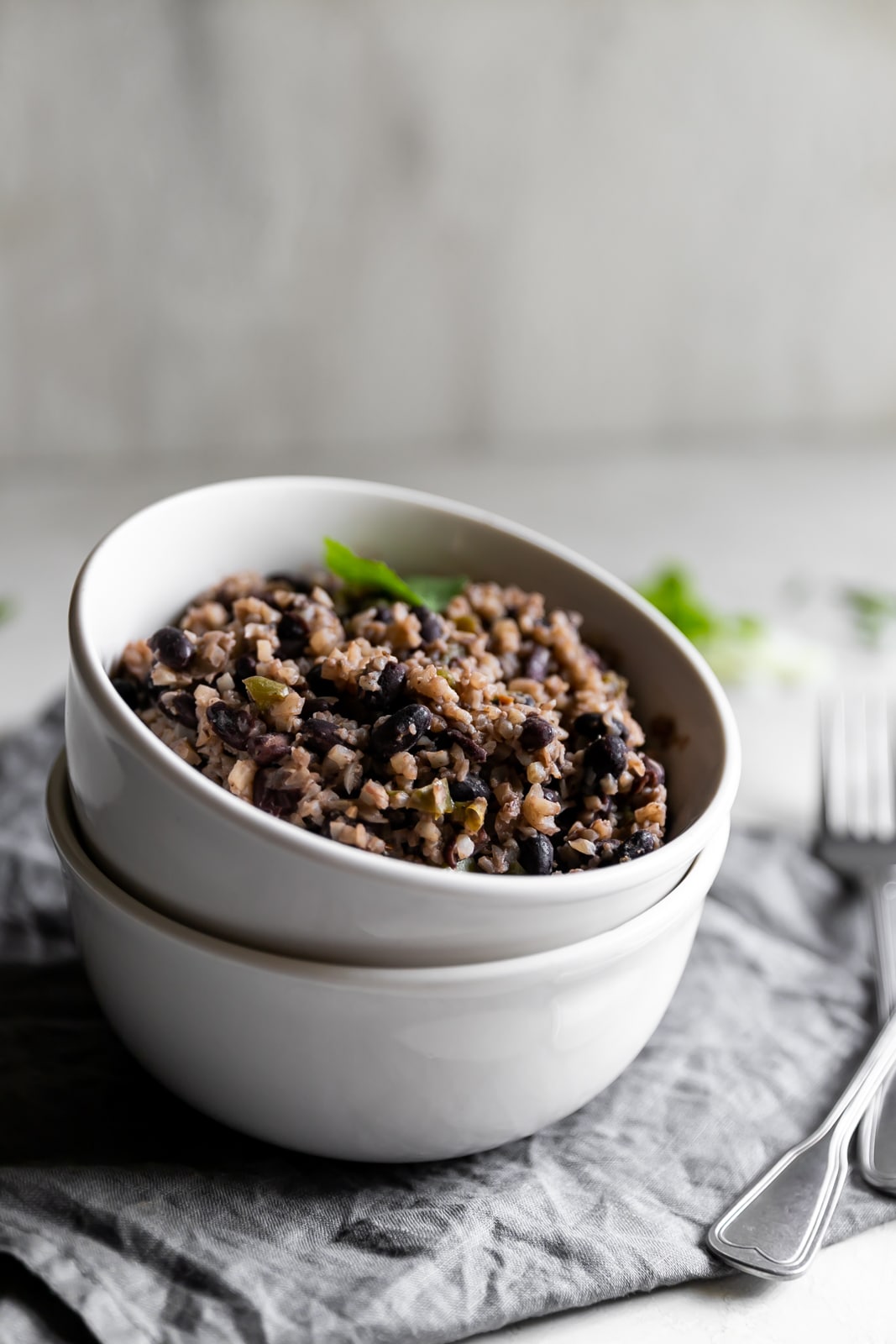 A great way to use up eggs is to make these egg muffin cups with your favorite add-ins!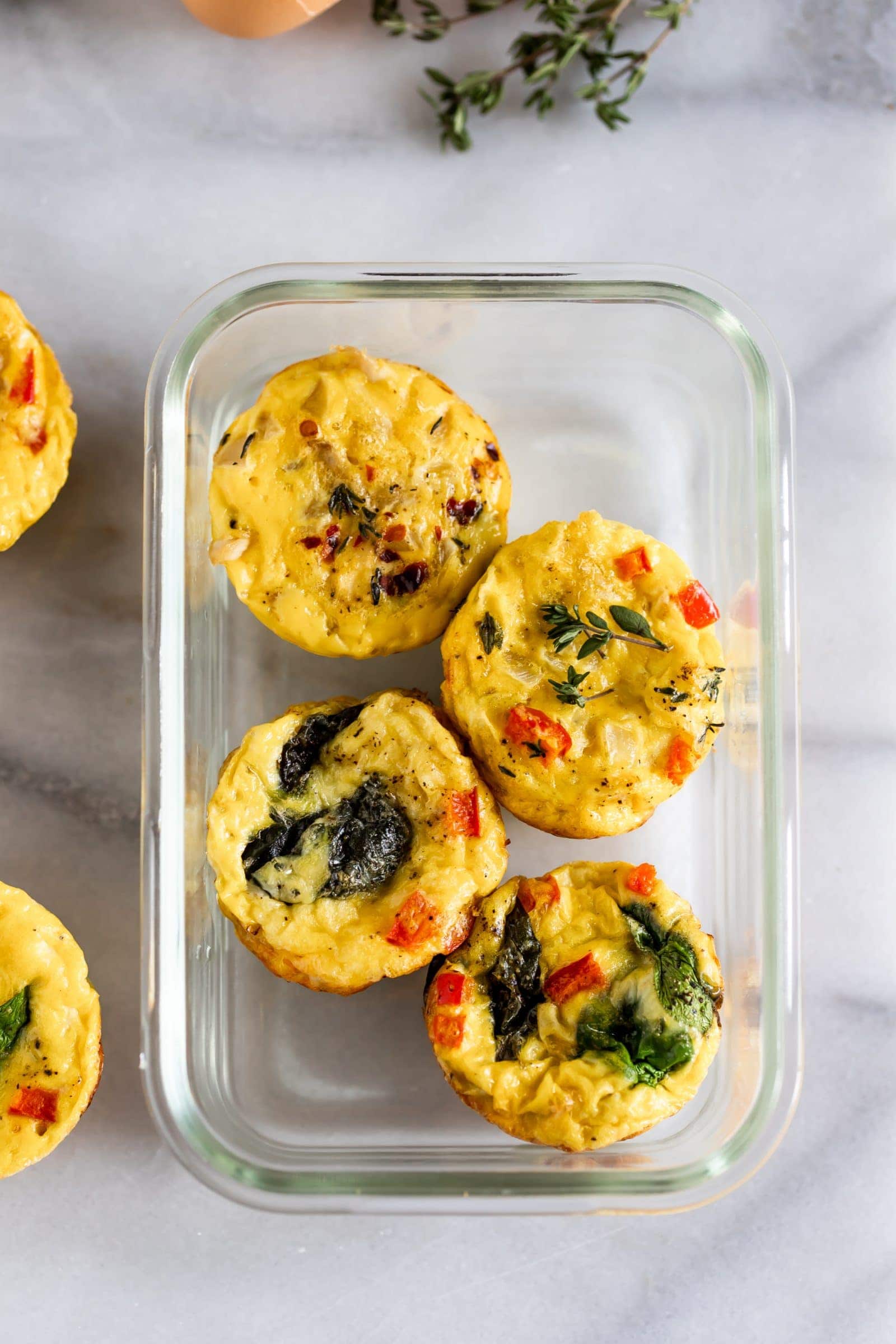 So easy, so delicious! Just pair them with a big salad and your favorite wing sauce! I like to pair them with my cilantro garlic sauce.

Same great taste as classic arroz con pollo but with fewer carbs thanks to the cauliflower rice!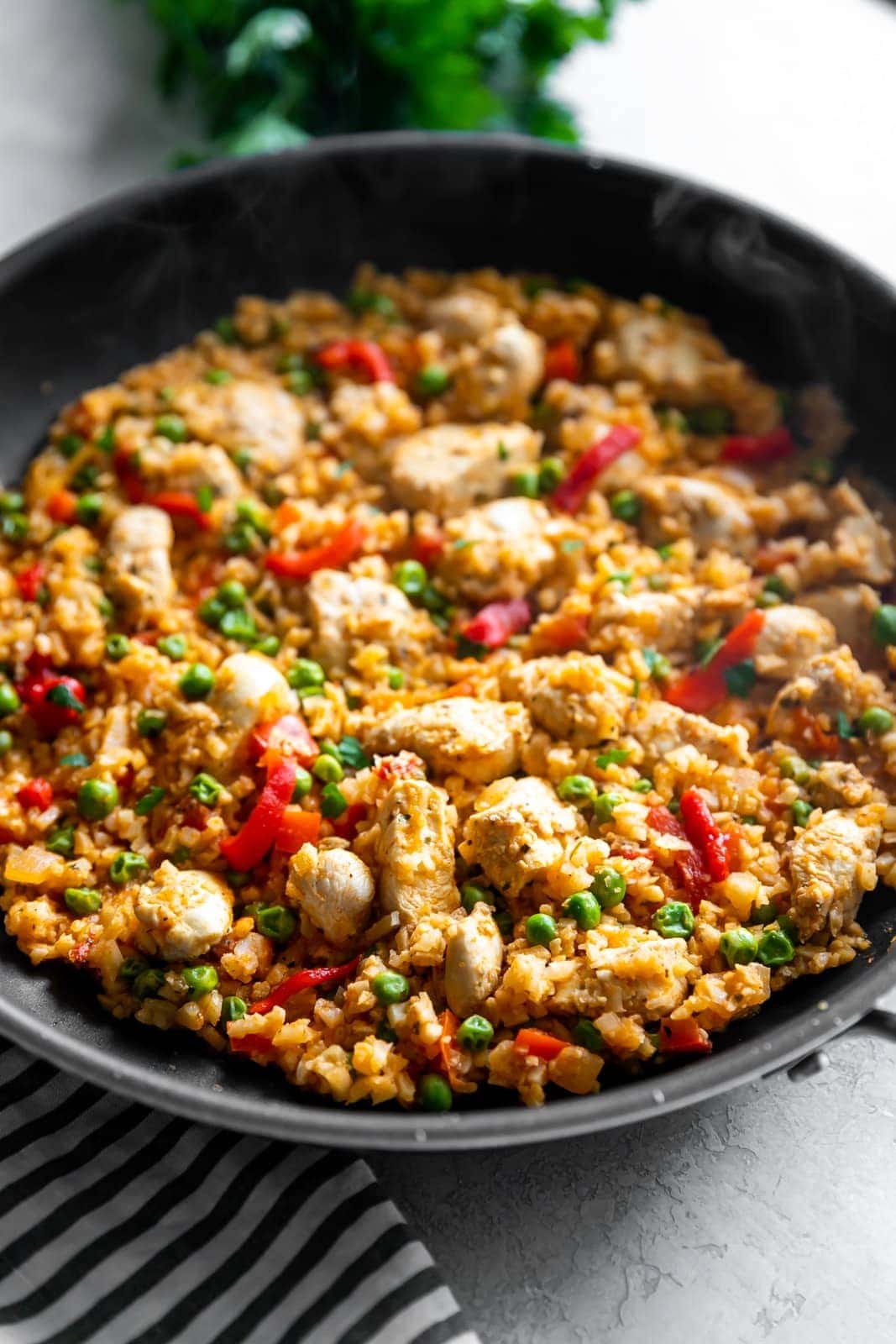 Paella with a healthy twist!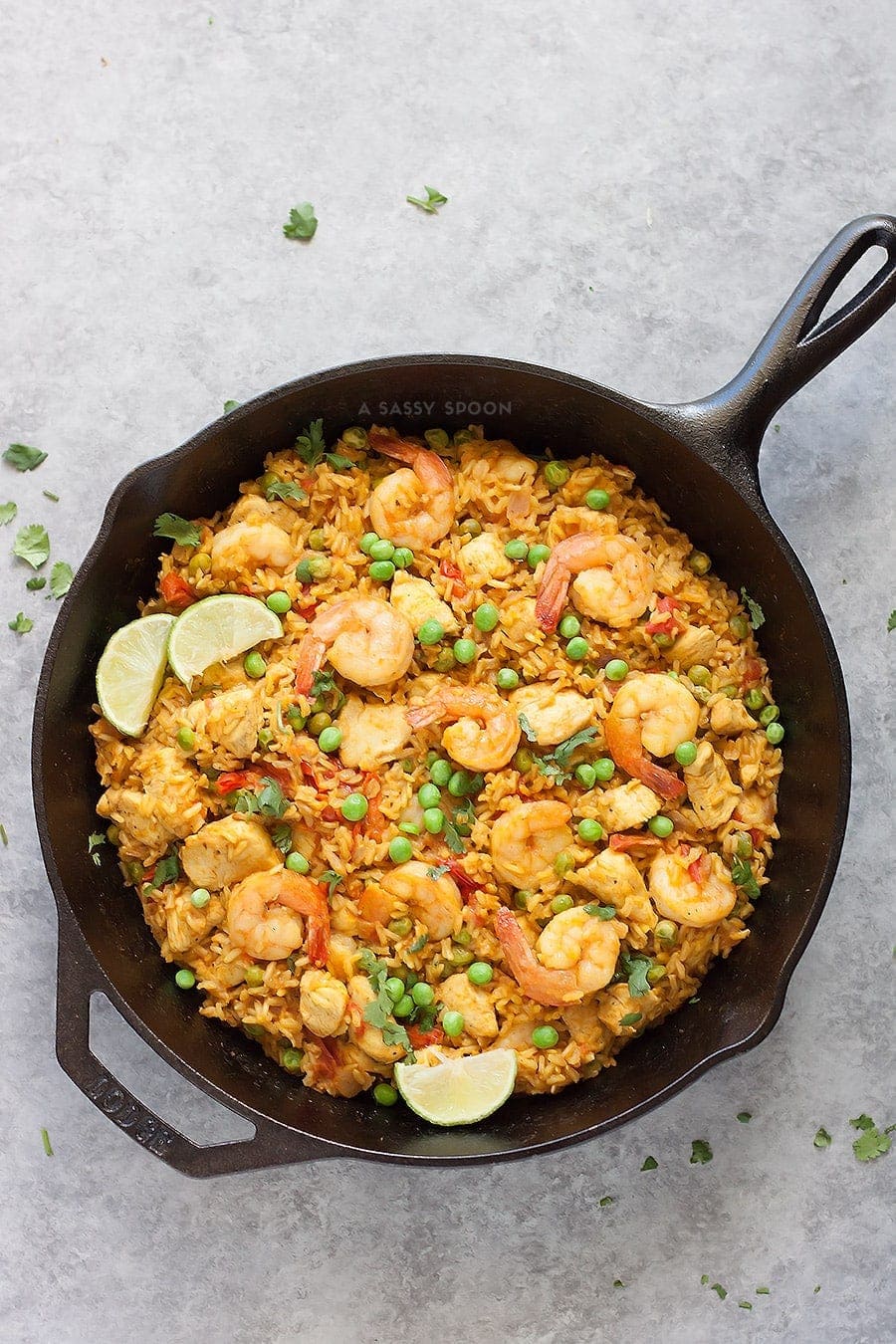 An oldie but goodie!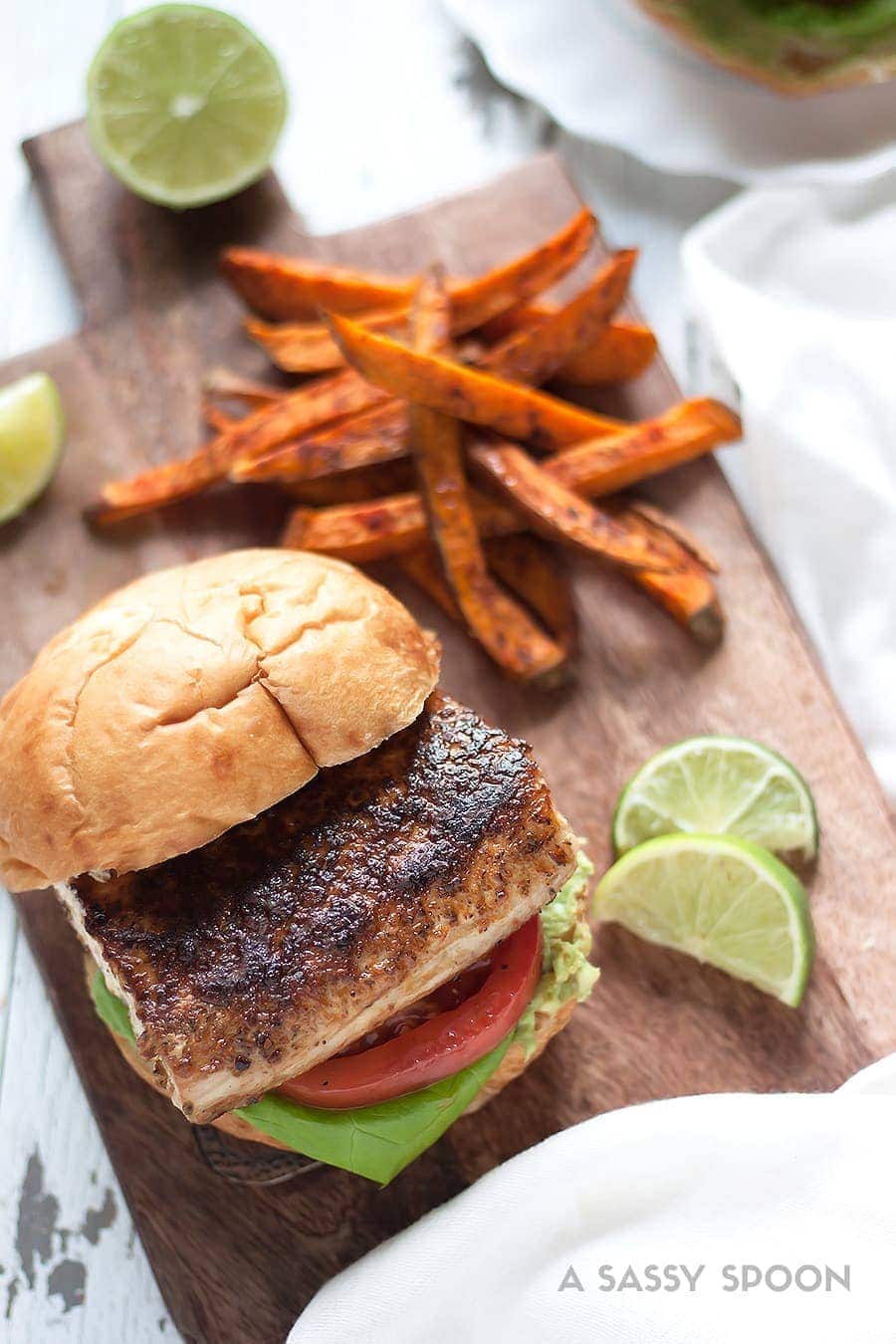 What are your favorite easy comfort food recipes? Leave them down in the comments below!
Grab all your kitchen essentials by visiting my Amazon shop! Click here!